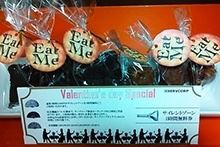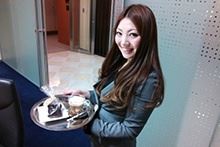 At Servcorp, the staff members use a little creativity to celebrate seasonal events with our clients.
This year, Shinjuku Oak City prepared chocolate brownies for clients on Valentine's Day.
What was truly Servcorp style was how the staff knew which clients were not fond of chocolate, so for those clients, they handed out Japanese desserts – something that could only be done at a place whether the clients and staff have good communication.
The treats were individually gift-wrapped and also included a complimentary 1-hour voucher that allows clients to use Shinjuku Oak City's exclusive facility – the Silent Zone.
It's true that chocolate brings happiness, as all of our clients gave us smiles!
Servcorp Shinjuku Oak City
Level 8 Nittochi Nishi-Shinjuku Building
6-10-1 Nishi-Shinjuku Shinjuku-ku
Tokyo 160-0023 Japan
T +81 3 5325 3100
Email: nishishinjuku@servcorp.co.jp