The ideal setting for all your business appointments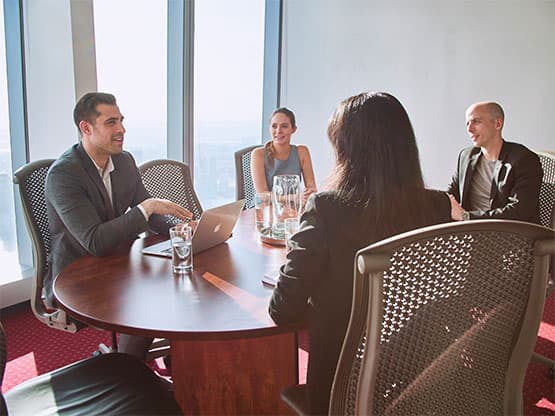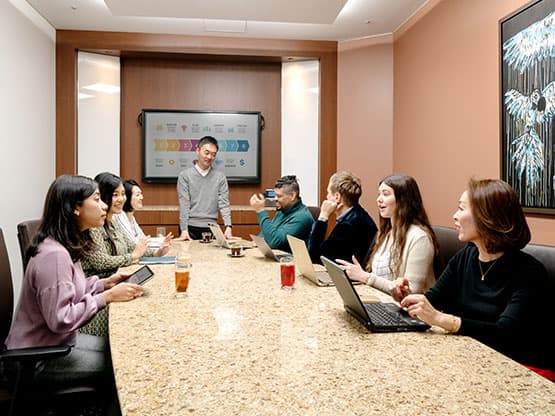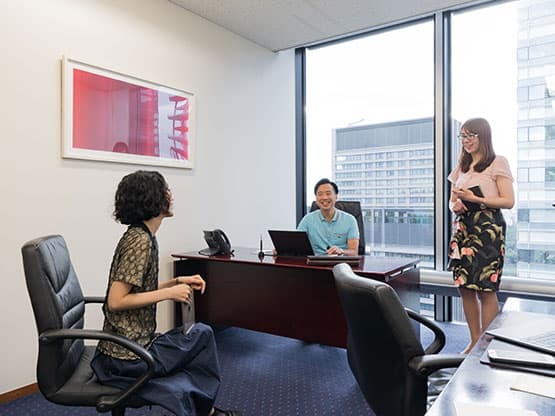 ---
About Shinjuku Nomura Building
The Shinjuku Nomura building has one of the most well established reputations in the country and is home to the headquarters of Nomura Real Estate Group. This highly recognizable skyscraper has several other high profile companies as tenants in the building. A large conference room that holds up to 150 people is available on the 48th floor. The 49th and 50th floors are filled with numerous top-notch restaurants that will surely impress your clients.
As Servcorp's very first location in Japan, the Shinjuku Nomura building location has definitely lived up to its expectations and continues to highly satisfy clients and guests in the classy and chic office environment. This location has recently been upgraded to reflect Servcorp's modern high grade office fit-out that is the signature of its portfolio.
How to get to Shinjuku Nomura Building
Shinjuku Station: Directly connected underground (5 min walk) to the West Exit
11 routes available by JR Line, Keio Line, Odakyu Line, Toei Subways, Narita Express
Nishi Shinjuku Station:3 min walk from Exit 2
Tokyo Metro Marunouchi line
Tochōmae Station:3 min walk from Exit B2
Toei Ōedo Line
Narita International Airport:
90 min by Narita Express to Shinjuku Station
85 min by Airport Limousine bus to Shinjuku Station West Exit
Haneda Airport (Tokyo International Airport):
16 min by Keikyu Line Airport Limited Express to Shinagawa Station, 20 min by JR Line from Shinagawa Station to Shinjuku Station
35 min by Airport Limousine bus to Shinjuku Station West Exit
KEIO Bus:1 min walk from Shinjuku Central Building/Shinjuku Nomura Building Bus Stop JUKU32/JUKU33/JUKU51
TOEI BUS:3 min walk from Tocho daiichi Honcho-sha Bus Stop CH01
"Nishi-Shinjuku, known as ""skycraper business district"" as the whole area is dominated by skycrapers, includes the Tokyo Metropolitan Government Builing as well as the headquarters of the Tokyo Metropolitan Government. The area is considered to be arguably the most prolific and relevant business district in all of Japan. Famous companies like Taisei Corporation, Seiko Epson, video game software giant Capcom, and H.I.S. Travel agency all have headquarters or regional branch offices in Nishi-Shinjuku.
Both Servcorp locations in the area are walking distance to multiple subway lines, and Shinjuku Station, the busiest train station in the world, with nearly four million commuters/day. Commuters from Shinjuku can literally go anywhere in Tokyo making this the perfect location for businesses who need to move. In addition, worldwide leading hotels such as the Park Hyatt and Hilton located in Nishi-Shinjuku add to the area's luxuriousness, comfort, and convenience. "
Within 5 minutes walking distance:
Starbucks
Fast food shops
Mitsubishi Bank
Post office
Variety of Restaurants
Drug Store
Conference Centre
Shoe Repair
Basement Parking Area
Hair Salons
Clinics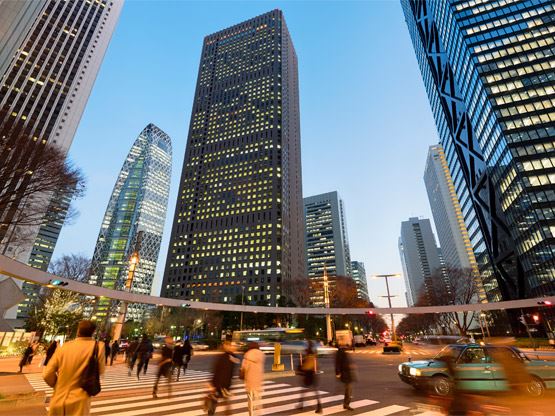 West Shinjuku
Our clients love:
Prestigious reputation of the building. The Shinjuku Nomura building has an established reputation worldwide, providing our clients with an utmost prestigious address.
Stunning views of Mt. Fuji from the reception area of the Servcorp floor on level 32. Mt. Fuji is one of the three holy mountains in Japan and its kanji reads as "wealth" and "a man with a certain status".  It is therefore often said that viewing Mt. Fuji brings luck!
Direct access to the building from Shinjuku station. Shinjuku is one of the three main business-focused cities in Tokyo, and the Shinjuku Nomura building is directly connected to Shinjuku station by an underground tunnel, offering a worry-free commute on rainy days.
Open air restaurants around the basement of the building.
At this location Servcorp Offers: