Al Faisaliyah Center
Level 18, Al Faisaliyah Center
King Fahd Road, Olaya District
Office Space at Al Faisaliyah Center
At this location Servcorp offers: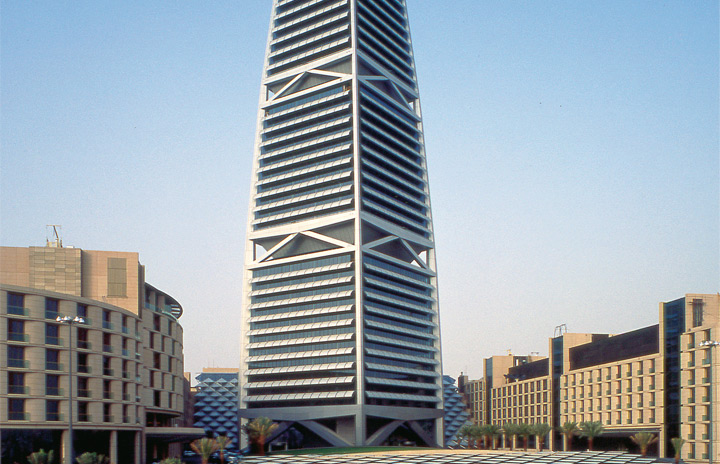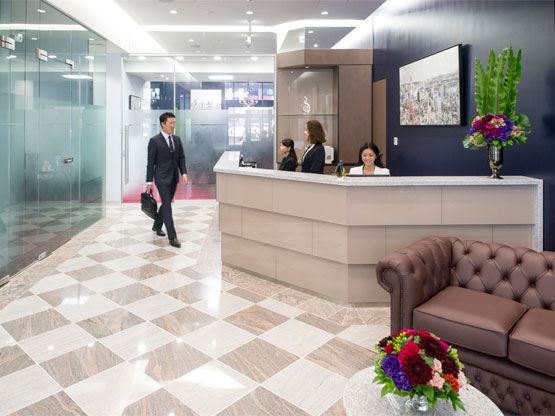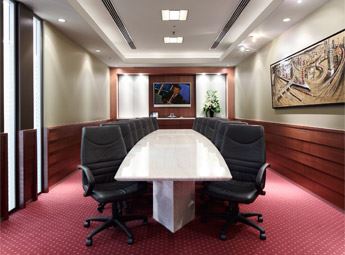 About Level 18, Al Faisaliyah Center
Designed by British architect Norman Foster and built in 2000 by the Bin Laden construction company, Al-Faisaliah Tower was the first skyscraper in Saudi Arabia. On the 18th  floor, as you walk out the elevator, the large granite reception area with views offers an unforgettable experience to any visitor. Besides great views, the impressive boardrooms, meeting rooms, coworking space and exclusive pantry from Servcorp Riyadh make this location with no doubt the best serviced office in Riyadh.
Al Faisaliah tower is a part of the Faisaliah complex, comprising of a hotel, the tower, and two other buildings. The tower enables tenants and visitors to feel at comfort and convenience in one of the most famous landmarks in Riyadh. The building is clad in anodised aluminium panels with large cantilevered sun shading devices that minimise glare and allow the use of non-reflective, energy efficient glass.
30 Minute drive to King Khaled International airport
Taxis are available 24/7. A taxi pick up can be booked by calling London taxi 920 010 068 and making a reservation or you can catch a ride anywhere on the street.
Within 5 minutes walking distance:
Al Khuzama hotel
Al Faisaliah Hotel
Holiday inn
Al fasaliah Mall
Banks
Post Office
Starbucks
Costa.
Convenience Store
Travel agencies
Phone shops
King Fahad Library
Souvenir shops
Male and Female hair salons
Gym and bowling centre
Recommended lunch places:
Cigar Lounge (International) at the Globe
Open 12 noon-3:00 am daily.
www.rosewoodhotels.com
Tel +966 11 273 2222

La Brasserie (International) at Faisaliah hotel
Open 6:00am -11:30pm daily.
www.rosewoodhotels.com
Tel +966 11 273 2222

La cucina Italian Restaurant (Italian)
Open 6:00am -11:30pm daily.
www.rosewoodhotels.com
Tel +966 11 273 2222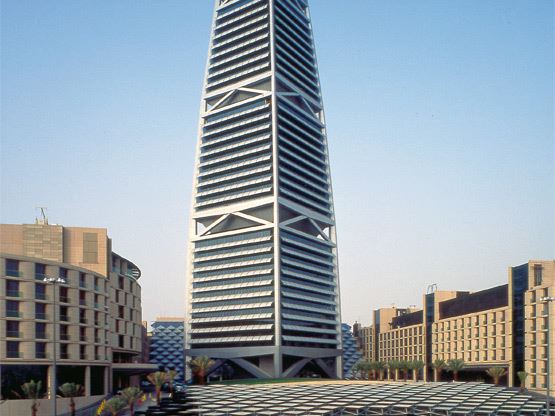 Our clients love:
Location in the heart of the Olaya district, Riyadh's growing financial hub.
The 3rd tallest building in Saudi Arabia, Servcorp Riyadh in Al Faisaliah Tower is a premium-grade building and one of the most recognizable landmarks in the Olaya district.
Easy access to the city's diplomatic quarter, ministries, government offices, business centres and luxury boutique shopping.
On the 34th floor of Al-Faisaliah Tower can be found a fabulous viewing platform
The towers first three levels boast one of Riyadh's most popular shopping arcades with 180 stores and a selection of 25 fast food outlets.
The five-star luxury Hotel is located on the top floors of the tower and convenient access to several restaurants like 11a, the Globe and the cigar lounge at the top floor.
Magnificent views from the reception of the King Fahad highway, Kingdom tower and the bustling cityscape.