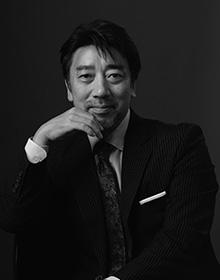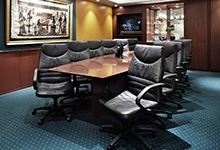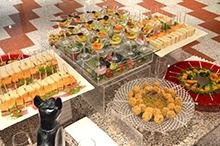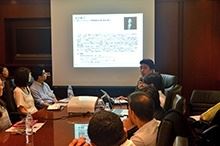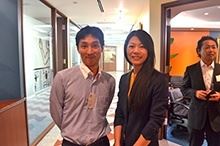 Afterword
We were pleased to have 27 participants from a wide variety of industries attend our Business Shorts. Participants have mentioned that they have enjoyed presentation and were glad they came to the event. Once again, we were pleased to have several people attend our monthly event.
Upcoming: Servcorp Business Shorts at Shiroyama Trust Tower on Thursday, July 18th.
Servcorp Business Shorts is a monthly event in which we invite a guest speaker and professionals who are willing to share their experience with like-minded business professionals. This seminar also gives you the opportunity to see a Servcorp floor. If you know people who are interested in this event as well as serviced office/virtual office, please extend our invitation to them!
Presentation Title
Visualizing "Value"
Presentation Details
As a software engineer, I have formulated several development methodologies and have used them in actual practice. Through this experience, I have discovered that when the focus on development is only on the IT related part of the system, you are not addressing the real demand of the users. In order to accurately meet the users' needs, development methods need to be expanded, and that is how we have constructed the business development methodology named Takumi (匠) Method. By using the Takumi Method, our company provides consulting services on developing effective business and IT strategies, work restructuring and improving development processes.
Upon using the Takumi Method to restructure and improve clients' businesses, I have also discovered the great importance of visualizing the concept of "value".
What is value?
How do values get created?
What is Japan's weaknesses and strengths from a value perspective?
These are the topics I would like to discuss during the presentation. Rather than being IT specific, the presentation will touch the subject on a more broad scale so it will be easy to undertand for any audience.
Speaker Profile
Mr. Junzo Hagimoto(President, Takumi Business Place Corporation)
In 2000, Mr. Junzo Hagimoto started a company specializing in object-oriented technology, named Mamezou Co, Ltd. He managed the business as the IT architect and methodologist until 2008.
In addition, Mr. Hagimoto was involved in several government related IT projects for 3 years since 2005, including taking part in the role as Technical Advisor for Administrative Management Bureau of the Ministry of Internal Affairs and Communications; and also as the Advisor for Government Promotion and Management Office (GPMO) of IT Policy Office of Cabinet Secretariat.
In July 2009, Mr. Hagimoto established Takumi Business Place Corporation. He has developed the "Takumi Method" by constantly expanding and refining the requirement development method – a process which is necessary to visualize both business and IT values. He has the hands-on experience at a company that was a systems user, and he has also made innovative changes to the restructuring process of business operations at IT companies through his method.
Date
Thursday, July 18th
18:30 Reception open
19:00 Presentation starts
19:40 Networking
20:30 Close
Venue
Level 27 Shiroyama Trust Tower
4-3-1 Toranomon, Minato-ku

2 min walk from Exit 4b of Kamiyacho Station on Tokyo Metro Hibiya Line.
5 min walk from Exit 2 of Roppongi-Icchome Station on Tokyo Metro Namboku Line.
We look forward to seeing you there! RSVP to Shiroyama Trust Tower team by Friday, July 12th.

Telephone: 03-5404-8100
Email: shiroyama27@servcorp.co.jp
Website: www.servcorp.co.jp/en

Notes
No Participation fee.
The presentations will be delivered in Japanese.
Prior registration required to attend this event. Persons without prior registration will not be allowed entrance.
If we reach our capacity before the registration deadline, we may not accept any more participants.
Please bring your business card to the event.
Please be advised that photos and videos may be taken during this event for marketing/promotional purposes.
Depending on the number of attendees, the presentation may have to be viewed standing up.
Please note that competitors cannot attend this event.