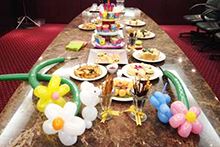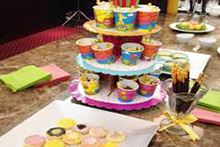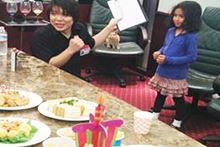 The Servcorp team at Yebisu Garden Place Tower held a Kids Party to celebrate Children's Day on Friday, May 2nd.
Children's Day is a Japanese national holiday that celebrates children's wellbeing and their happiness. This was Servcorp's first attempt to invite children along with their parents who are our clients to one of our events.
The day before the party, one of the staff baked cookies and muffins which were served at the event. Sandwiches, French fries, and other snacks were also prepared for the kids to enjoy.
One of the highlights of the party was a magic show, in which a real live rabbit came out of nowhere. Children were mesmerized by the show and were all over the rabbit. One of our staff also showed off her talents by making flowers and mice with balloons, which the children took home.
Parents loved the event and mentioned to us, "This was a lot of fun!" Children also came up to us and asked when the next event was going to take place.
Up next at Yebisu is our annual summer event. We hope that our clients enjoy the event as much as they did this one.
Yebisu Garden Place Tower
Level 18 Yebisu Garden Place Tower
4-20-3 Ebisu Shibuya-ku
Tokyo 150-6018 Japan
T +81 3 5789 5700
Email: yebisu@servcorp.co.jp