On November 19th, Servcorp locations in Osaka teamed up to host the 6th annual Bowling Cup for the its partnered real estate agencies. This year we had 39 agents attend, which was the biggest crowd in the history of Osaka's Bowling Cup event.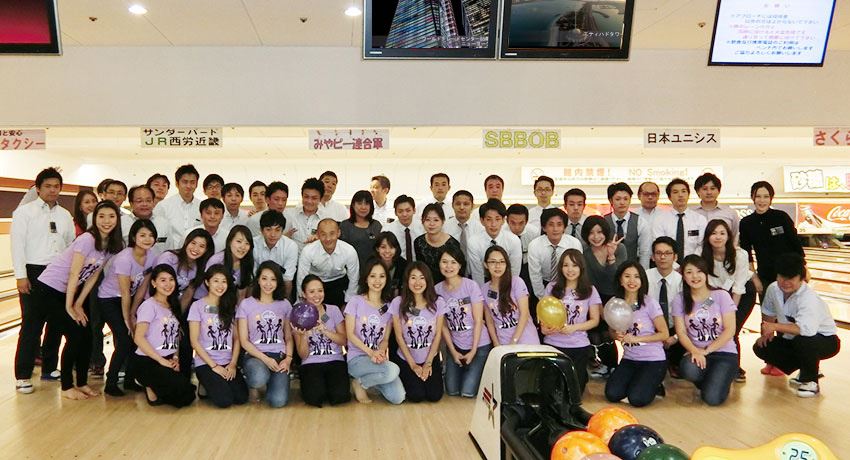 Since it was a one game competition, everyone was very serious during the practice rounds. During the game, Servcorp managers were at the lane to cheer on the agents, and it was also a great opportunity to exchange business cards with agents who they haven't met before.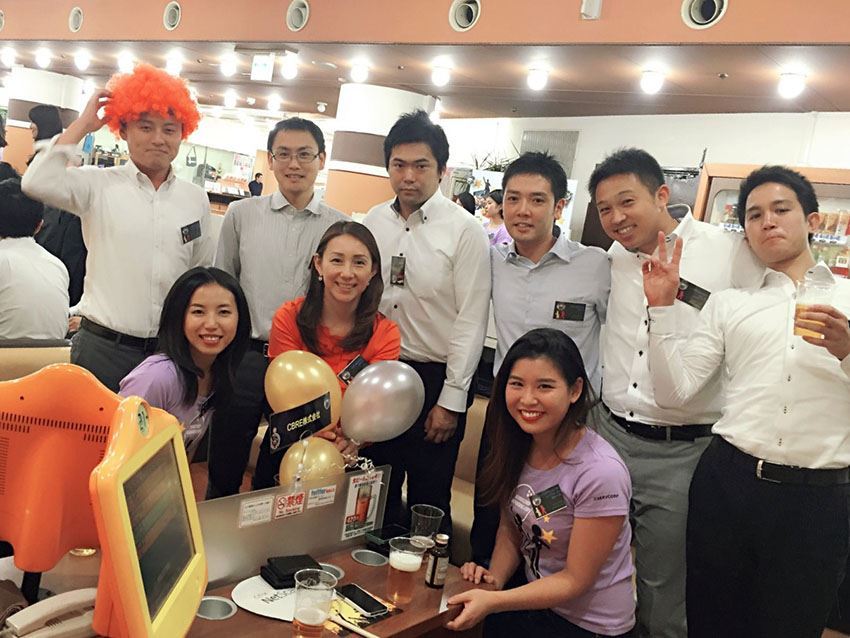 Some of the agents were kind enough to let the Servcorp staff bowl a couple of times during the game. As both the Servcorp staff and agents were having a great time mingling, time flew by very fast.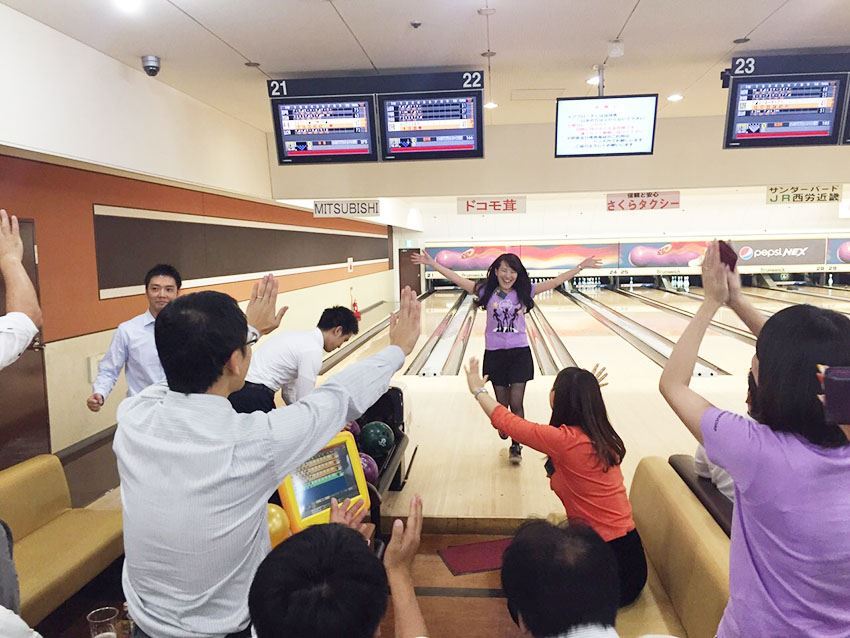 After the bowling game, dinner was served and the much anticipated award ceremony was held. We awarded the company who gave us the most referrals this year, the company who had the highest average score from the bowling game and the highest scoring agent. The highest bowling score was 205! WOW!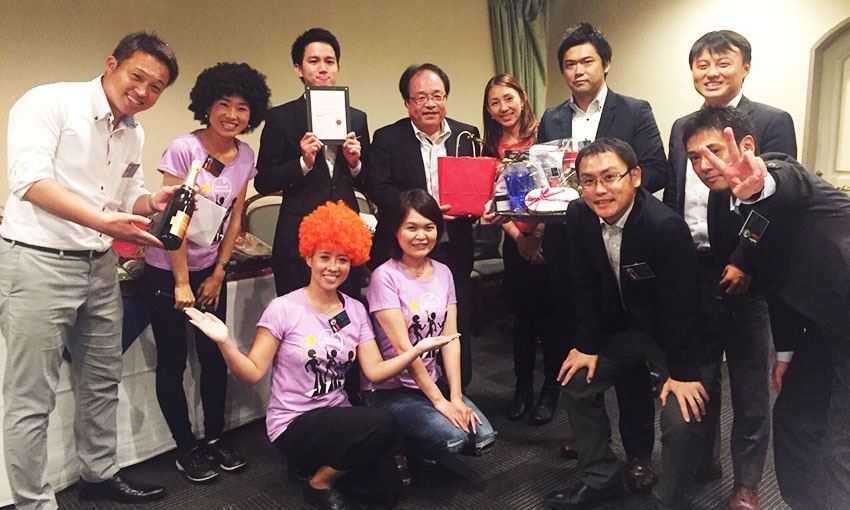 This year's theme was 70's Disco, so we had people wear orange and black wigs which were a source of many laughter's and great photos. The event ended on a very high note with everyone looking satisfied.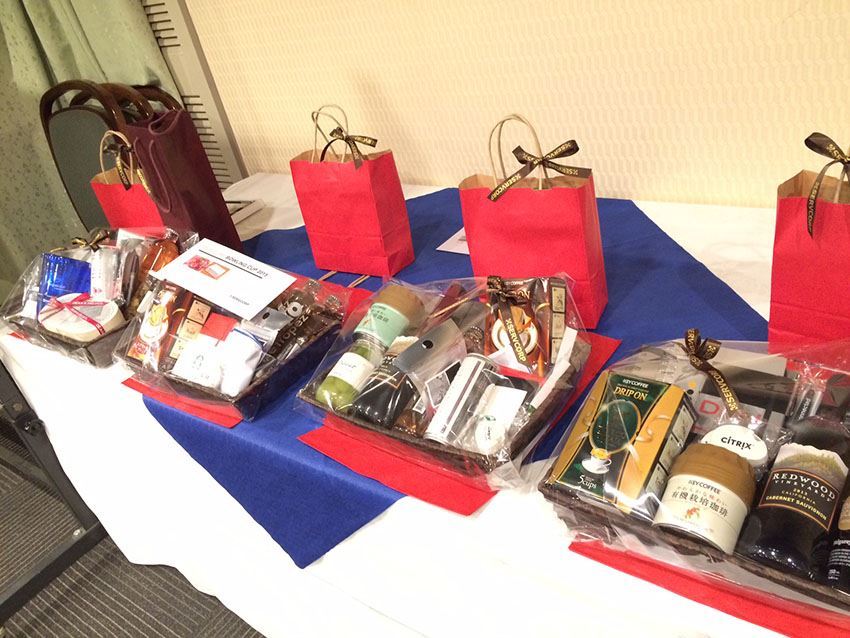 Servcorp will continue providing great services for its clients, so we look forward to receiving more referrals from the real estate agents next year as well.