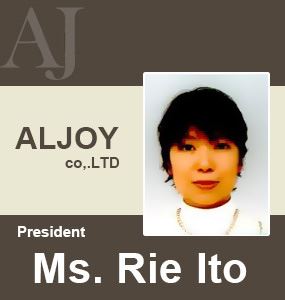 Presentation Title
How Negative Thinking Improves Business
About Servcorp Business Seminars
Servcorp Business Seminar is a regular event in which we invite a guest speaker to present a topic of interest, followed by networking with several professionals. This seminar also gives you the opportunity to see a Servcorp floor. If you know people who are interested in this event as well as serviced office/virtual office, please feel free to extend this invitation to them!
Click here to watch videos of our previous Business Seminars.
Presentation Details
I consider myself a highly positive and optimistic person.
And there are a lot of books on how "Positive Thinking" is a great way to improve oneself, but I feel like there is a risk associated with this approach for people who are already very positive in nature.
In fact, coming from a positive person's perspective, being "Negative" is actually an important way to make your business successful. In this seminar, I would like to introduce the concept of how working with both the positive and negative can produce tremendous results.
Speaker Profile
Ms. Rie Ito's background is in consulting services for foreign companies in the IT field, mainly focused on user support and training.
Her experience in consulting has allowed her to gain expertise in budget planning, billing procedures and overall management. In July 2005, Ms. Ito established her own company named ALJOY co., LTD., specializing in providing IT services. Her company focuses on services that requires a lot of detail and accuracy, which are not usually available from larger consulting firms.
Website
Date
Thursday, 17th September 2015
6:30pm Reception Opens
7:00pm Presentation Starts
7:45pm Networking
8:30pm End
Venue
Level 11 Aoyama Palacio Tower
3-6-7 Kita-Aoyama Minato-Ku
Tokyo 107-0061 Japan
Direct connection from exit B5 of Omotesando Station on Tokyo Metro Ginza line, Hanzomon line, or Chiyoda line.
Contact
Telephone: +81 3 5778 7600
Email: palacio@servcorp.co.jp
Website: www.servcorp.co.jp/en
Please note the following:
The presentations will be delivered in Japanese.

There is no participation fee.
Please note that competitors cannot attend this event.
Prior registration required to attend this event. Persons without prior registration will not be allowed entrance.
If we reach our capacity before the registration deadline, we may not accept any more participants.
Please bring your business card to the event.
Please be advised that photos and videos may be taken during this event for marketing/promotional purposes.
Depending on the number of attendees, the presentation may have to be viewed standing up.

Please note that competitors cannot attend this event.
We look forward to seeing you there! RSVP from here, or to Servcorp Aoyama Palacio Tower team by Friday, September 11th 2015.