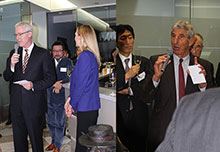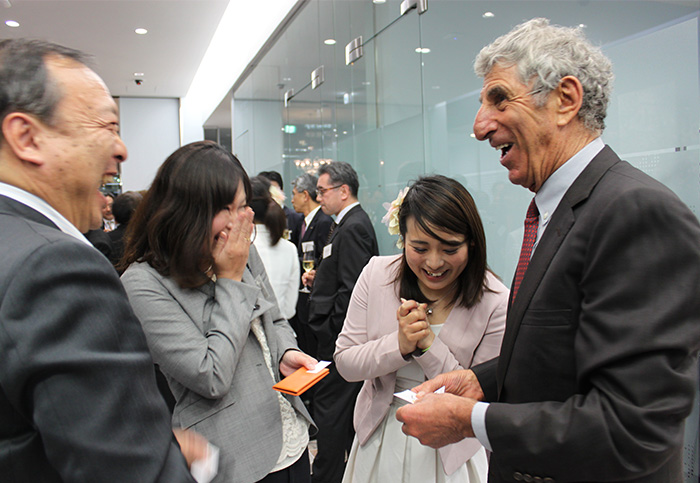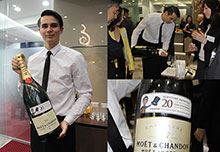 Established in Australia in 1978, and opening its first Japan location at Shinjuku Nomura Building in 1995, Servcorp Japan celebrates its 20th anniversary this year.
To celebrate this milestone, Servcorp Japan hosted a special cocktail reception on April 8, 2015 at Servcorp Japan's newest location, Marunouchi Yusen Building.
This was an exclusive event, in which we invited long term Servcorp clients, real estate companies and organizations with long relations.
Furthermore, His Excellency Mr. Bruce Miller, Australian Ambassador to Japan, also attended and co-hosted the event with Servcorp.
Speeches were held in the order of Alf Moufarrige CEO, Olga Vlietstra – General Manager of Japan and the Australian Ambassador.
Topics such as the importance of creating a work environment for women to succeed, supporting start-ups and contributing to Japan's economic growth, and new co-working "Space Station" service were presented during the speeches.
His Excellency Mr. Bruce Miller has also spoken of his support for Servcorp as a global company that is continuing to expand within Japan and also overseas.
Servcorp Japan would not have made its 20th anniversary without the continuous support of all the clients and involved organizations.
We hope we can celebrate many anniversaries to come together.
Marunouchi Yusen Building
Level 1 Yusen Building
2-3-2 Marunouchi, Chiyoda-ku
Tokyo 100-0005 Japan
T +81 3 5533 8600
Email: yusen@servcorp.co.jp