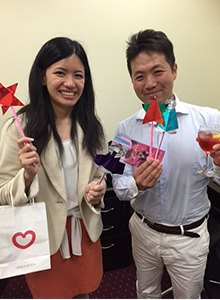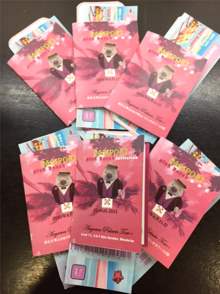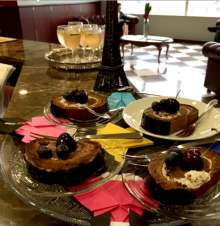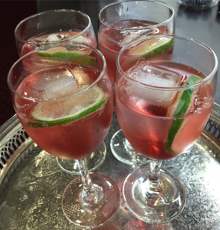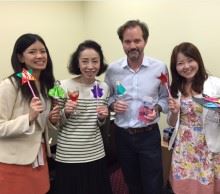 Did everybody have a good Tanabata celebration?
Servcorp Palacio Tower was able to spend a magnificent Tanabata with its clients!
This year we were able to prepare a chocolate rollcake with blueberries and cherries on top. And since it was Tanabata, the cake was decorated with stars.
Also, the staff delivered the cake to clients with hand-made origami "Orihime" and "Hikoboshi" – which are the main characters of Tanabata - on the trays.
Along with the cake, Servcorp clients were also able to enjoy handmade pink lemonade and lemon-lime bitters that were prepared by the staff.
This year's summer event theme is "Pink Beach" so the invitations came in the form of boarding passes and passports. Overheard were clients complimenting the staff on how cute the designs were.
Above all else, we were happy to be able to delight our clients.
Some clients even surprised the Servcorp staff by giving the staff some sweets in return. We very much appreciate the kind gesture!
Servcorp Aoyama Palacio Tower
Level 11 Aoyama Palacio Tower
3-6-7 Kita-Aoyama Minato-Ku
Tokyo 107-0061 Japan
T +81 3 5778 7600
Email: palacio@servcorp.co.jp