Aqua Park Shinagawa is one of the area's main attractions. An aquarium inside Shinagawa Prince Hotel, it is easily accessible through a few major stations. It is located about a 2-minute walk from the Takanawa Exit of Shinkansen, JR, and Keikyu Line Shinagawa Station, 14-minute from Keikyu Line Haneda Airport Domestic Terminal Station, 11-minute from Keikyu Line Haneda Airport International Terminal Station, and 11-minute walk from Servcorp Shinagawa.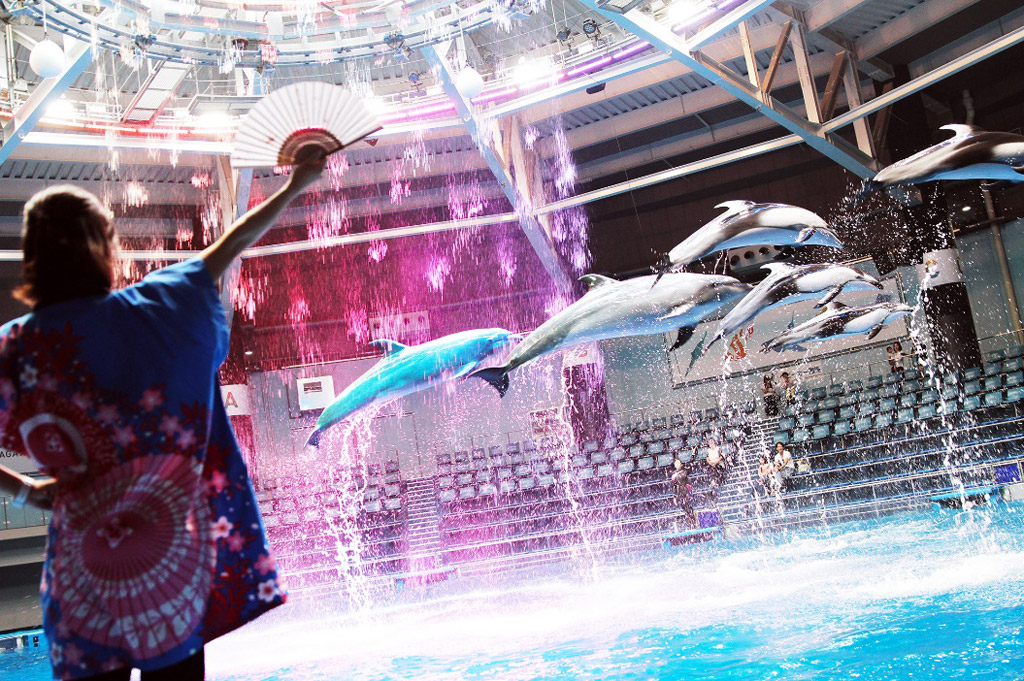 Various functions are currently held at Aqua Park Shinagawa. The first function we would like to introduce you to is "Hanabi Aquarium by NAKED", which includes a dolphin performance combined with projection mapping and artwork. The dolphin performance has two versions: a day version titled "INASE" and night version called "Hoshihanabi". For INASE, the audience can enjoy the performance by dancing to Japanese-style music while remaining seated. As for Hoshihanabi, you can enjoy "Hanabi". Although "Hanabi" has many forms, they are all the integrations of water, light, and the ocean world in which dolphins and colorful fish swim. Therefore, the "Hoshinabi" performance integrates a water curtain, projection mapping, and a dolphin performance. Such "Hanabi" paints the atmosphere of Aqua Park Shinagawa in "Japanese modernism".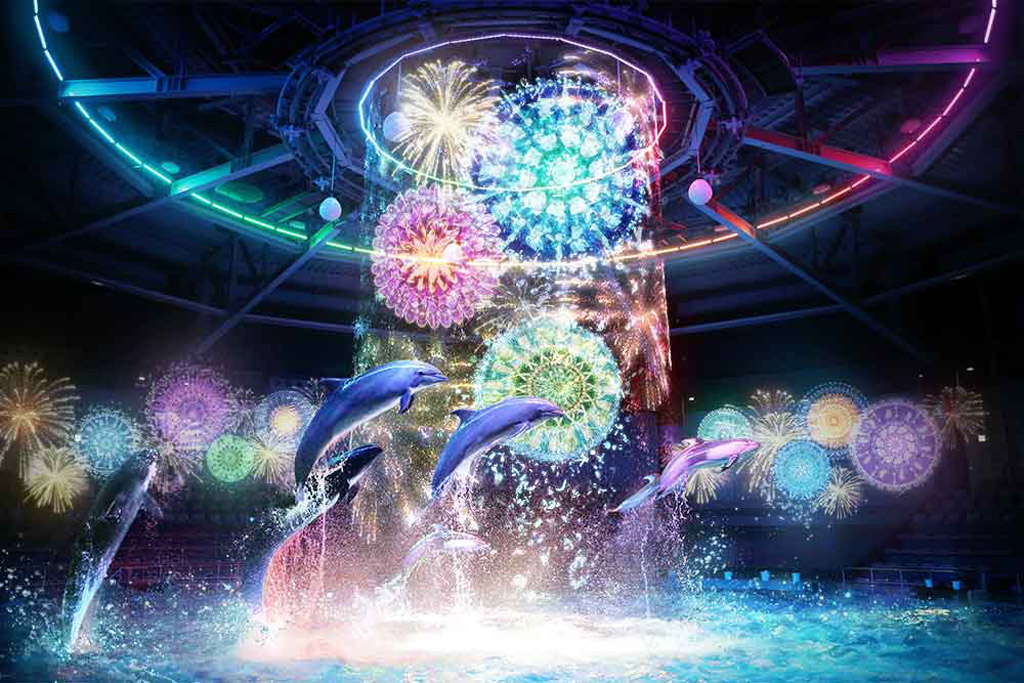 In addition to these performances, there are other things to do. Enjoy a mini performance by sea lions, sea bears, and penguins. Feeding Time is also allocated for staff to explain the characteristics and biology of penguins, seals, sea bears, and otter while feeding them.
The last thing about Aqua Park Shinagawa that we would like to introduce you to is the special plan offered by Aqua Park Shinagawa in collaboration with several restaurants in Shinagawa Prince Hotel. Those who have entrance tickets to Aqua Park can order special items offered only in the evening at following restaurants: Café Restaurant 24 (1F of East Tower); Karaoke Yamanotesen (B1 of East Tower); and Top of Shinagawa Lounge (39F of Main Tower). Those who wear Yukata can not only get a 300 JPY discount, but can also receive special gifts. Shinagawa Prince Hotel has many other restaurants, including ones you can make reservations at. Let us help you make a reservation at these restaurants with Servcorp's Secretarial services!
Aqua Park Shinagawa
営業時間/Open 10:00AM – 10:00PM until March 31st, 2017.
住所/Address
アクアパーク品川
〒108-8611 東京都港区高輪4-10-30(品川プリンスホテル内)
TEL.03-5421-1111(音声ガイダンス) 
※Telephone (Audio guidance) is only becoming Japanese.
イベントスケジュール/Event Schedule
http://www.aqua-park.jp/aqua/event/schedule.html
Shinagawa Intercity Tower A
Level 28 Shinagawa Intercity Tower A
2-15-1 Konan Minato-ku
Tokyo 108-6028 Japan
+81 3 6717 4500