Nadaman Shangri-La Hotel
Shangri-La Hotel is located in the same building as Servcorp Marunouchi Trust Tower Main.
It is a well-known upscale 5 star hotel that contains excellent quality restaurants. Nadaman has wide selections of Japanese food included Kaiseki which is traditional multi-course Japanese dinner, Sushi, Teppanyaki, etc. You can enjoy both the delicious meal and gorgeous Marunouchi city view from the 29th floor of Shangri-La Hotel. The luxurious interior and pleasant atmosphere suit special occasions. Our secretaries at Servcorp Marunouchi Trust Tower Main often make reservations for our clients in preparation of their business dinners. This traditional yet modern Japanese restaurant will certainly impress and satisfy your clients from overseas as well.
XEX TOKYO/ Salvatore Cuomo Bros.
XEX TOKYO is located on the 13th floor of the Daimaru Department store right next door to Marunouchi Trust Tower. This place is famous for its magnificent view. You can look out over beautiful Marunouchi scenery, including Tokyo station and the Imperial Palace, while you enjoy the restaurant's most famous dish, tasty Pizza Napoletana, the fantastic view is in front of your table. Moreover, there are a lot of appetizing Napoletana menu items, such as organic vegetable salad, fresh seafood dishes, pasta, etc. This combination of delightful Napolitano dishes, the stunning Marunouchi view and wonderful wine selections will add a relaxed atmosphere to any business dinner.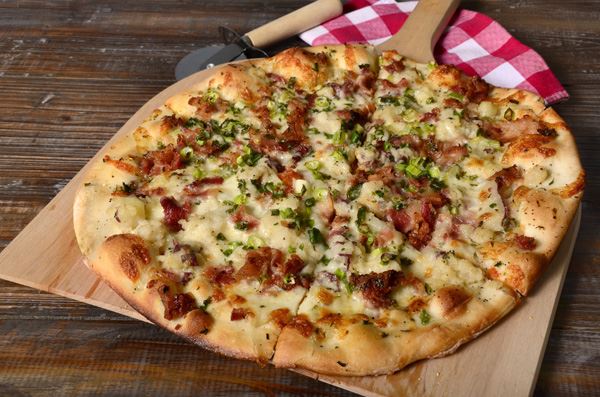 Nihonbashi Yukari
This cozy Japanese cuisine place is located near Marunouchi Trust Tower and it is only a 3 minute walk from Tokyo station. It is very convenient and easy to guide your clients there, and moreover, private rooms are perfect for business dinners. At the traditional Japanese style entrance, you will feel the nice and cozy atmosphere. Also the floors in the private rooms are covered by tatami, traditional straw floor matting, that will delight your overseas guests. The enjoyable full course dinner includes seasonal tempting ingredients and are presented in beautiful dishes.
Kyoto Fukujyuen Saryo
What makes this restaurant so unique and special is that fusion of French and authentic tea Kaiseki. Tea Kaiseki is Japanese meal served during Japanese tea ceremony. The restaurant is located in Tokyo Station's Grandroof - very close to Marunouchi Trust Tower. The full course meal is a pleasant collaboration of French and Japanese tea flavors. Tea flavor desert served with a cup of Maccha, will impress any guest, regardless of age. They also cater for private parties of up to 20 people
Marunouchi Trust Tower - Main
Level 20 Marunouchi Trust Tower - Main
1-8-3 Marunouchi Chiyoda-ku
Tokyo 100-0005 Japan
+81 3 6269 3000
marunouchi@servcorp.co.jp