We have talked about MARUI department opening in June, but for this time we'd like to introduce you about Hakata Ekimae Dori. It will be redeveloped to make our life easier and safer.
Fukuoka City has published a new project for Hakata Ekimae Dori (Hakara Ekimae Ave.), a road of 800m which connects Nakasu District, Canal City and Hakata Station. It will be reduced to 3 lanes from 5 lanes and widen the sidewalk.

Although there are many offices and commercial facilities on this Hakara Ekimae Dori and has many visitors not only from all over Japan but also from overseas, traffic volume is not so high and Fukuoka City has judged it won't cause a big traffic jam. On the other hand, many bicycle riders run on the sidewalk so they also decided to set up bicycle lanes.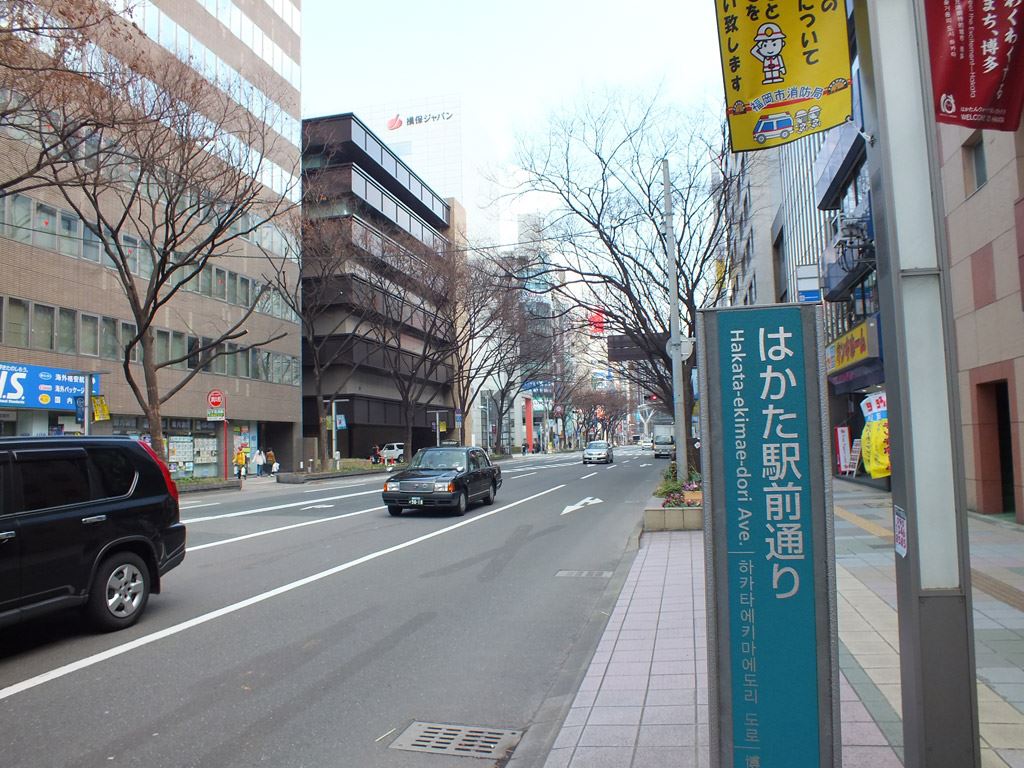 They are planning to complete this project by 2020, as well as complete the extension of Fukuoka Nanakuma subway line from Tenjin Minami station to Hakata Station.
Mr. Soichiro Takashima, the city mayor of Fukuoka, said "I'd like to create a happy atmosphere by completely separating cars, bicycles and People"
Fukuoka city wants to create a city which makes all of us want take a stroll. Building owners and companies on Hakata Ekimae dori work well together to set up benches and open cafes with terrace to make this street comfortable but exited.
Their aim is to be a leader city in Asia.
Fukuoka city has issued a start-up visa which service is the first of its kind in Japan. They have been challenging and sharing secret of success to help Japan's economic growth!
Fukuoka city ranked as 7th place in "The World Most Livable Top 25 cities"!
Why don't you call us to set up your business in Hakata?
(Nini-nihon News Paper, July 20th 2016)
NMF Hakata Ekimae Building
Level 2 NMF Hakata Ekimae Building
1-15-20 Hakata Ekimae Hakata-ku
Fukuoka 812-0011 Japan
+81 92 419 2300