"Monocle", a UK monthly information magazine, announced their picks for "the world's most livable TOP 25 cities" for 2016. This year Fukuoka City reached its record high of seventh place!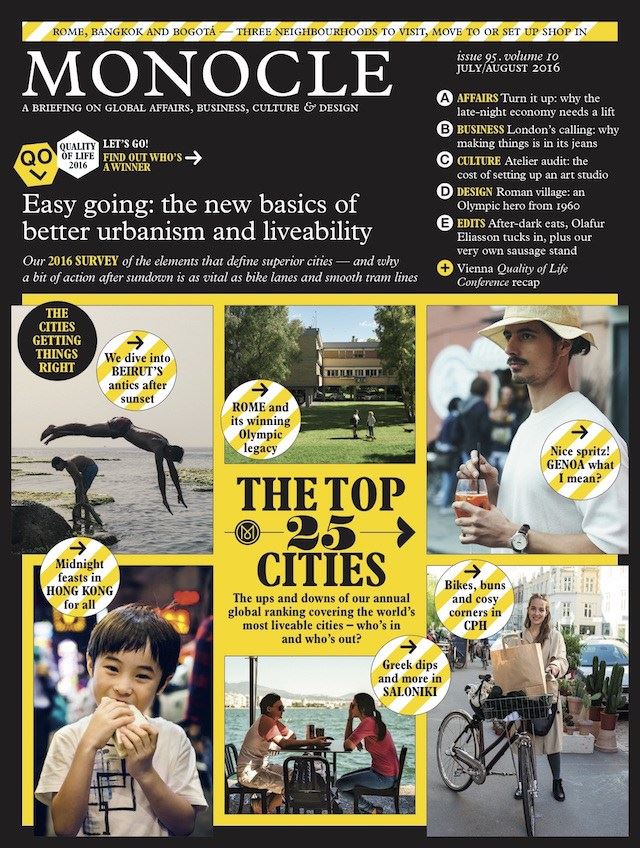 Last year, Fukuoka City got 12th place, and before 2016, its record was 10th place in 2014. 2016 was the first time Fukuoka has gotten into the single-digits.
The following were cited as being the reason Fukuoka did so well:

Prices compared to other big cities, Fukuoka City has cheaper commodities.
Starting with the bounty from Genkai Sea, Fukuoka City is home to loads of great good known as "Fukuoka Gourmet".
Even though it is the biggest city in Kyushu area, the city is still compact and has great access to the neighboring sea and mountains.
Support of business and entrepreneurs through government strategy in multiple sectors, starting with the redevelopment of the Waterfront area to the highly popular and futuristic research done in making hydrogen-fuel cell car batteries from sewage.
Monocle magazine, first issued in year 2007, announces its top 25 cities every year. Tokyo defended its first place position from last year while Second place went to Berlin and third place went to Vienna. Another Japanese city was also listed as Kyoto was ranked ninth.
Monocle magazine, announces the rankings using dozens of criteria in its own methodology– including annual crime statistics, education, the convenience of public transportation, business environment, etc.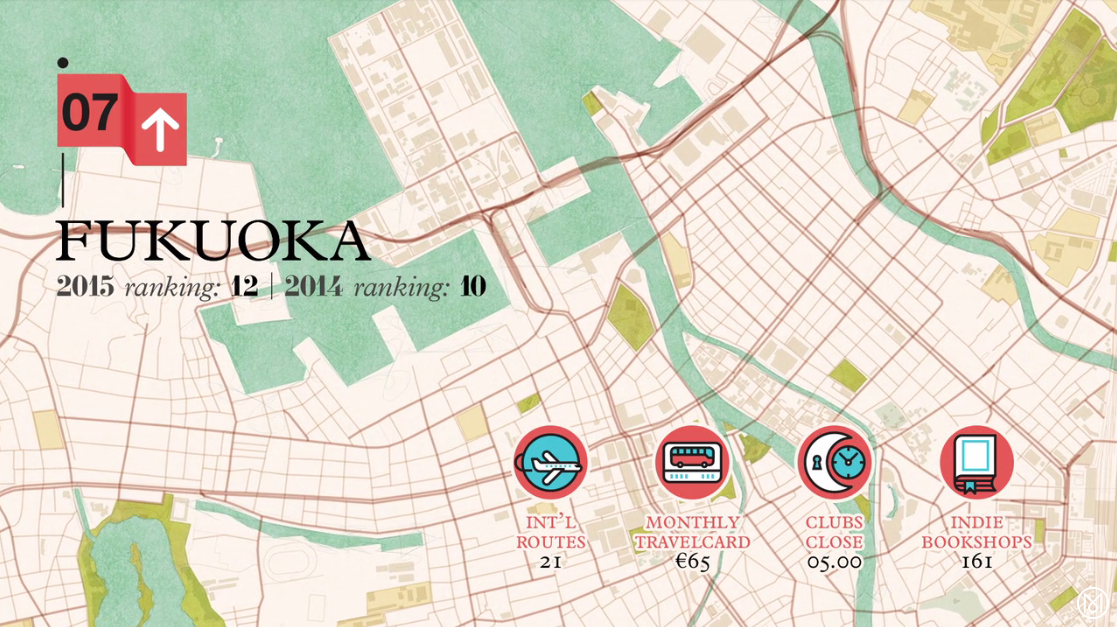 Below you can check out a ranking video by Monocle magazine. Here, they introduce Fukuoka starting around 4'00 –and they also talk about Fukuoka's Mayor, Mr. Takashima.
https://monocle.com/film/affairs/top-25-cities-2016/
Mr. Soichiro Takahima, the Fukuoka City Mayor commented as follows:
"I am happy. However, I am not satisfied with the seventh place. We will continue work with our best to become the leader city of Asia, so that our citizens can be in the happiest in the world."
Fukuoka Tenjin Fukoku Seimei Building is located in the central business district of this livable city. Those of you who:

run a venture business
are working from home in Fukuoka
are considering to reduce the cost of your business
often come to Fukuoka on business travel and need shared facilities
Please stop by at Fukuoka Tenjin Fukoku Seimei Building!
Fukuoka Tenjin Fukoku Seimei Building
Level 15 Fukuoka Tenjin Fukoku Seimei Building
1-9-17 Tenjin Chuo-ku
Fukuoka 810-0001 Japan
+81 92 717 3400
tenjin@servcorp.co.jp