KIDAISHORAN is a long 1232.2cm x 43.7cm picture scroll featuring the people, business and town of Nihonbashi, just around the area where Servcorp Nihonbashi Wakamatsu Building is located. The picture scroll highlights the street stretching 790 meters from the Edo Nihonbashi Bridge to Kanda Imagawa Bridge.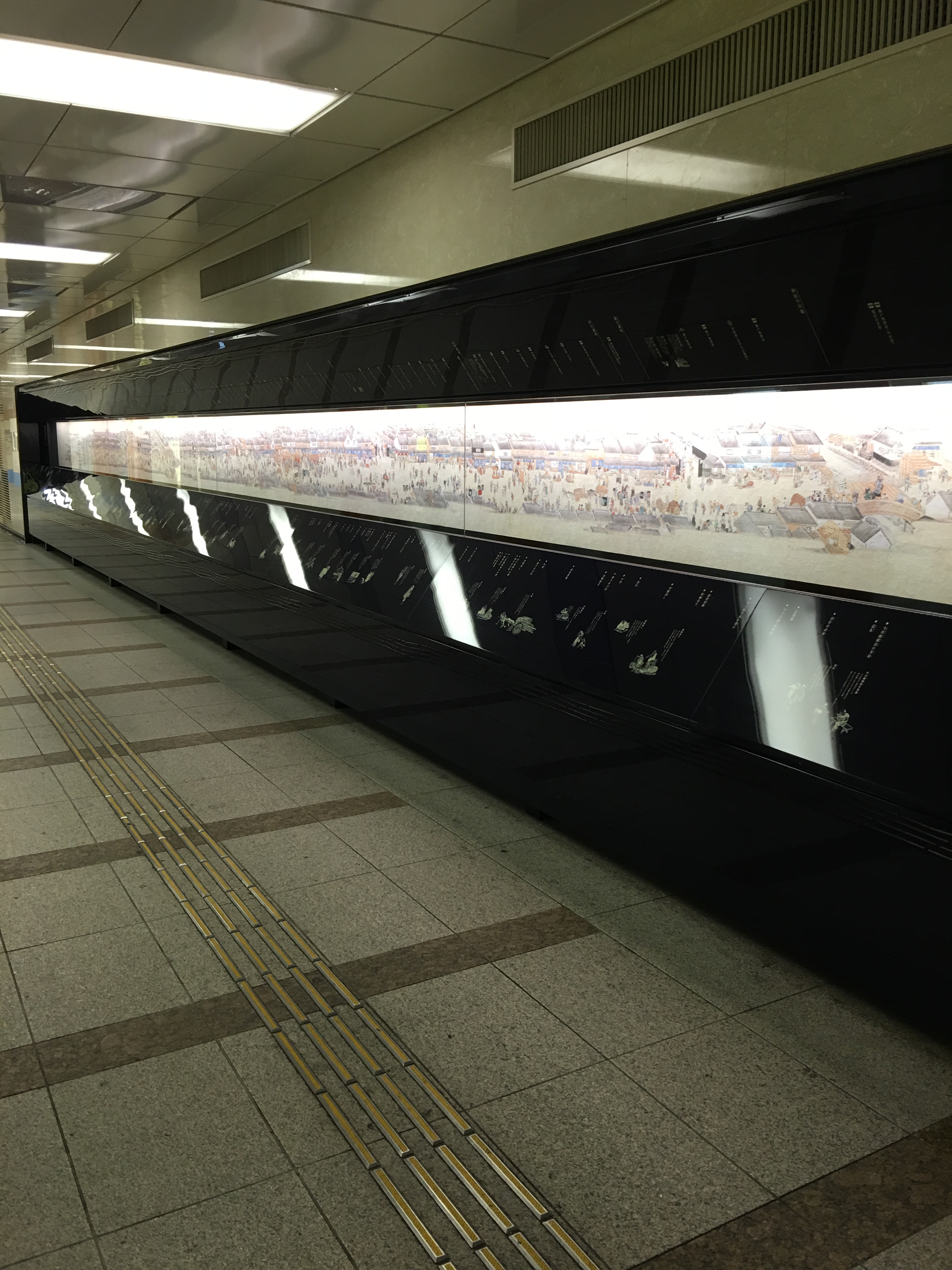 The picture was discovered in the collection storage of The Berlin Museum of East Asian Art in 1999, and has become an important historical record of the prospering period of Edo since.
The original is still stored in Berlin Museum of East Asian Art and a replica, along with a commentary, is displayed in the Tokyo Metro Mitsukoshi Mae Station underground concourse.

In the picture scroll you will be able to spot the famous department store, Mitsukoshi (Echigoya), and the cutlery specialty shop, Kiya, located in the same central business district as it does today. The area was a successful business center now as it was 200 years ago.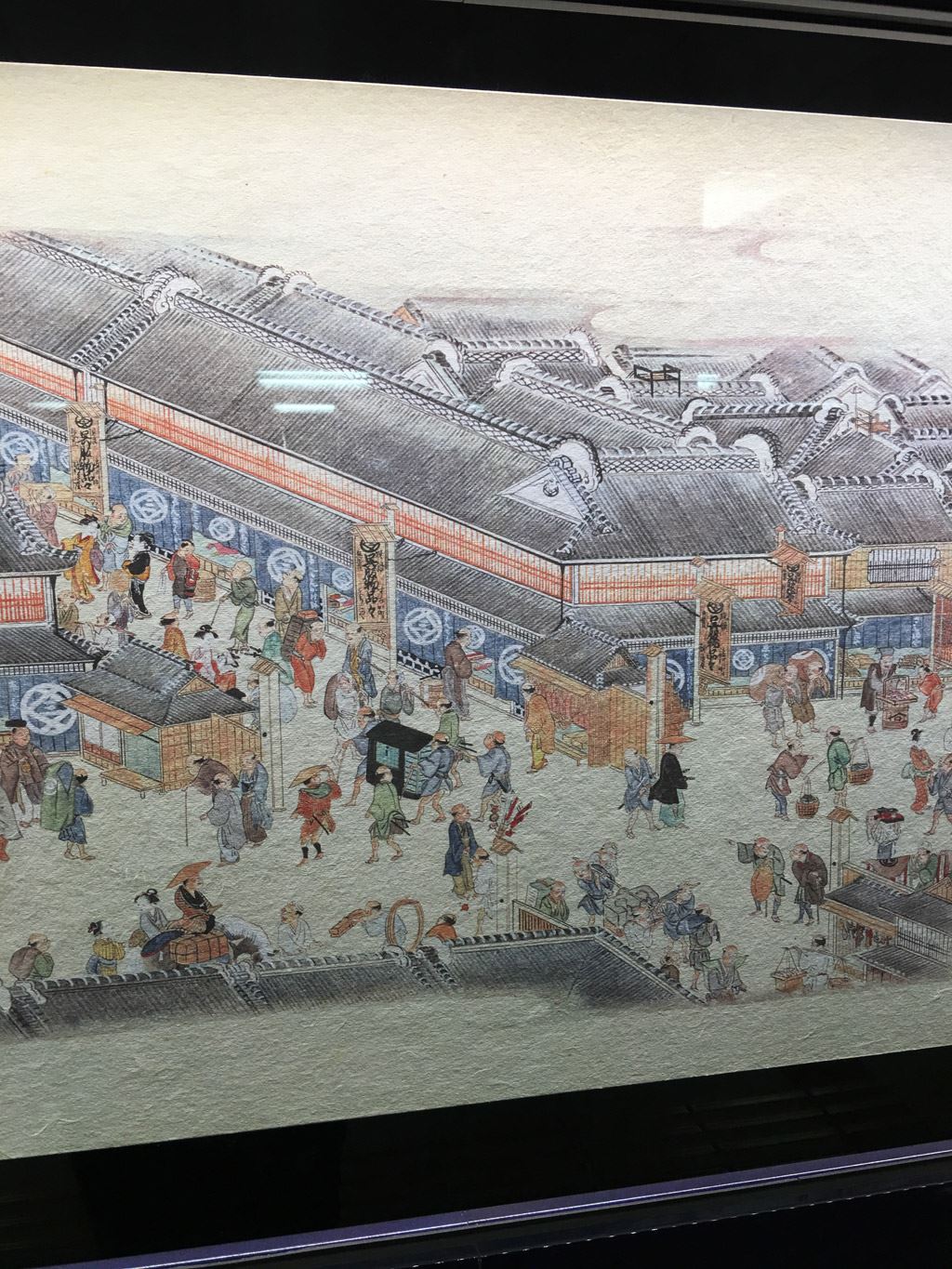 The most crowded area in the picture scroll was the Nihonbashi Bridge area, which was the entrance of Edo as well as the start of all 5 major roads. Across the Nihonbashi Bridge is Muromachi icchome, where the crowds bustle with grocery stores, shops, restaurants and fast food. Along the river was the Uogashi, or the fish market, which became the base of the current Tsukiji Fish Market.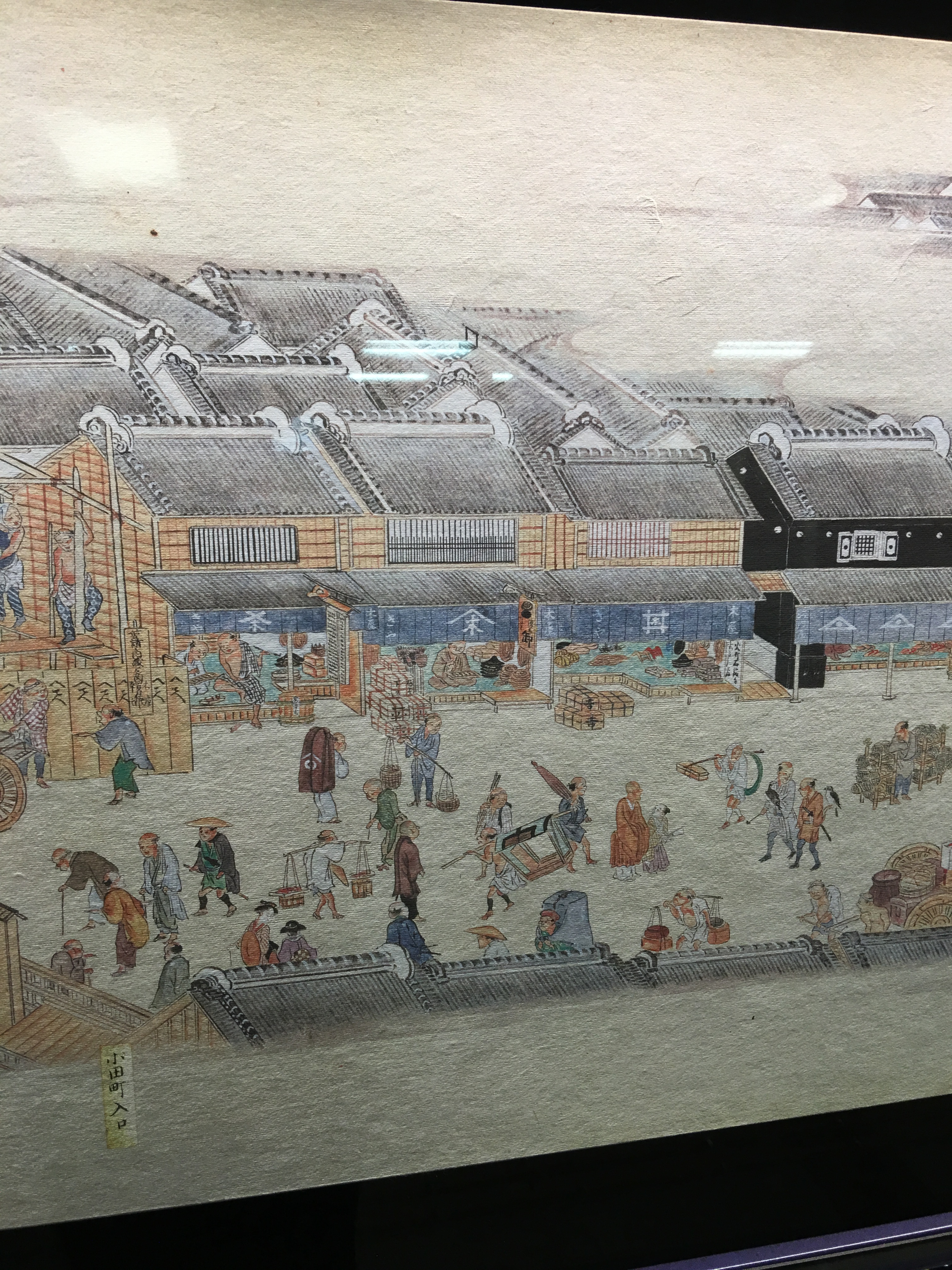 The picture scroll also shows various business in the Edo period, such as couriers called Hikyaku, dentists, businesses selling water, medicine, and even moneylenders.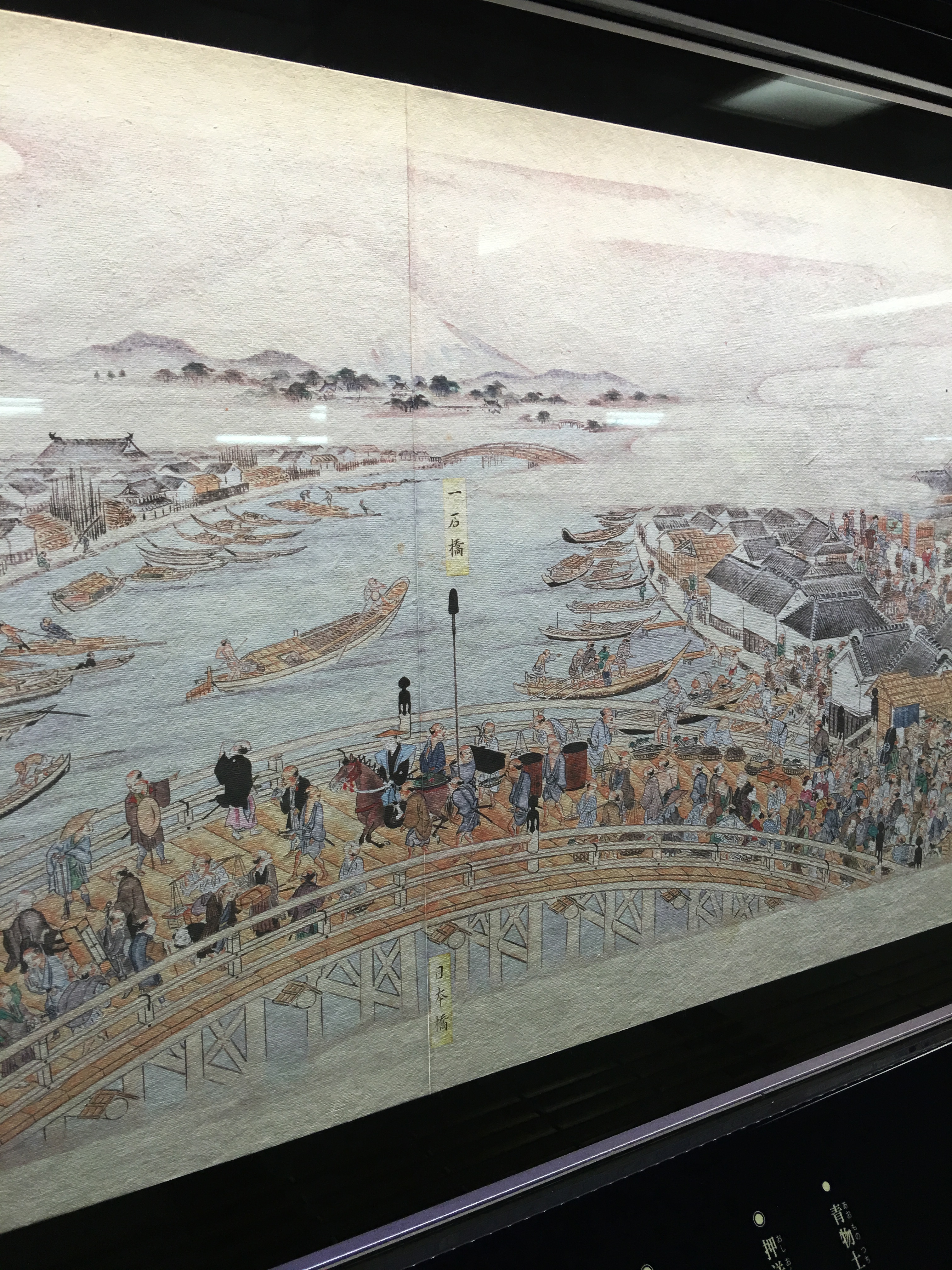 KIDAISHORAN can be translated as "a view of the glorious times". With many different people and many different kinds of business going on in the city, the high-tec city of Edo has always been representative of that trend.
Nihonbashi Wakamatsu Building
Level 7 Wakamatsu Building
3-3-6 Nihonbashi-Honcho Chuo-Ku
Tokyo 103-0023 Japan
+81 3 6202 7600