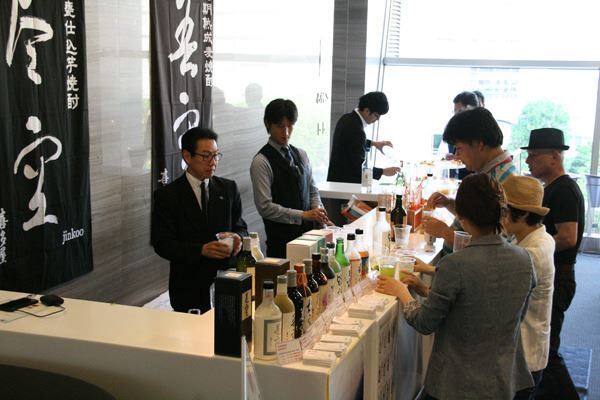 Kitaya Sake Brewery- located in Yame-City, Fukuoka, is a 190-year old sake and shochu brewery started in Edo period. The brewery is holding an event called "Kitaya Kurabiraki in Tenjin" at Tenjin Sky Hall in the Nishi-Nihon Newspaper building. This is the fourth time this year this event has been held, due to the surrounding popularity and excitement that seem to build around it every year.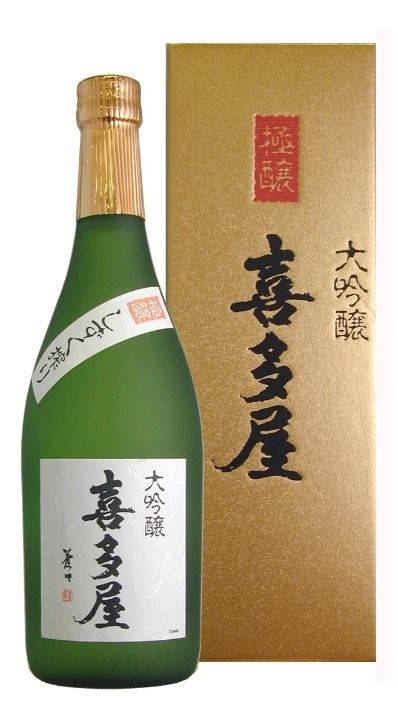 Kitaya is famous for "Daiginjo Gokujo Kitaya". At the International Wine Challenge in 2013, they won best sake. Now, it seems that the sake is even being given to foreign dignitaries at the diplomatic missions of the Government of Japan! Kitaya began to export to the United States from 1996, and since then it has been sold in 10 countries all over the world.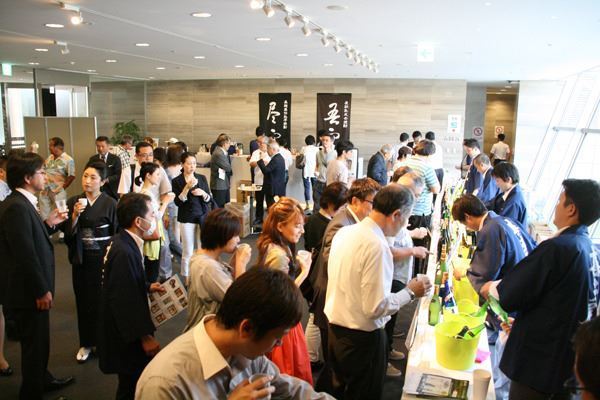 On the day of the event, the entire line up of nihonshu, shochu, and plum wine will be served. There will be specialty cocktails and appetizers as well, and they expect this event is going to be a great success this year as well. The venue, Nishi-Nihon Newspaper building, is just a 3-minute walk from Fukuoka Tenjin Fukoku Seimei building which is where Servcorp Fukuoka is located! You can enjoy high quality sake and shochu in the heart of the business district, and if you feel so inclined, you can also take some of their product home from this event as well. Since the tickets are limited to 500, please feel free to ask your Servcorp personal Assistant for booking tickets if you wish to attend. It may be a great chance for networking and you may even get a chance to make an unexpected business collaboration!

Those of you who cannot attend in this event please do not worry! Kitaya's liquor can be purchased at Hakata Daimaru and Fukuoka Mitsukoshi Department Store, and at Iataya. Fukuoka Tenjin Fukoku Seimei Building has great access to these department stores, as they're all within a 10-minute walk! You have a direct access to any of those department stores through the underground passage so you do not have to worry about getting wet even on rainy days. Summer gift season is approaching- don't you think this would be a great gift for your clients? For your information, local sake is a great souvenir if you're on traveling on business. Impress your clients with a nice, quality souvenir and give a great impression! At Servcorp Fukuoka Tenjin Fukoku Seimei Building, we are doing a secretarial services promotion for summer gift arrangements and Summer greeting cards in June through the end of July. Please take advantage of this chance!
In addition, you can find the details of Kitaya and "Kitaya Kurabiraki in Tenjin" from the links below:
http://www.kitaya.co.jp/
http://www.kitaya.co.jp/news/?pageid=341
Fukuoka Tenjin Fukoku Seimei Building
Level 15 Fukuoka Tenjin Fukoku Seimei Building
1-9-17 Tenjin Chuo-ku
Fukuoka 810-0001 Japan
+81 92 717 3400
tenjin@servcorp.co.jp