Servcorp Cartier Shinsaibashi is located in the central part of Osaka and Osaka is known for The Kitchen of the Nation (nickname for Osaka) as was mentioned in last month's article. At our location Cartier Shinsaibashi, we have a lot of clients coming and asking "Where should I go for lunch?" Of course the team thinks of local foods such as Okonomiyaki and Takoyaki, so we know a couple of nice restaurants, however we often get requests for non-local foods. We usually search for hotels, flights and restaurants as secretary services, but we do have a couple of spots in mind for our clients. I would like to introduce two restaurants for lunch today! It could even be a lunch venue for one person or lunch meetings.
Japanese Restaurant Mimatsu
This restaurant's concept is "Enjoy genuine Japanese food at a reasonable price."
Lunch menu have 5 items and the most popular item is the Hyotan Lunch box (1,000yen) that comes with Sashimi, 5 of small bite appetizer, deep fried dish, warm dish, rice, soup, and dessert. My recommendation is the Japanese style fillet steak. It goes so well with rice that I got seconds. It also comes with some sashimi and two other small dishes that will impress you! It is just a five-minute walk from Servcorp Cartier Shinsaibashi.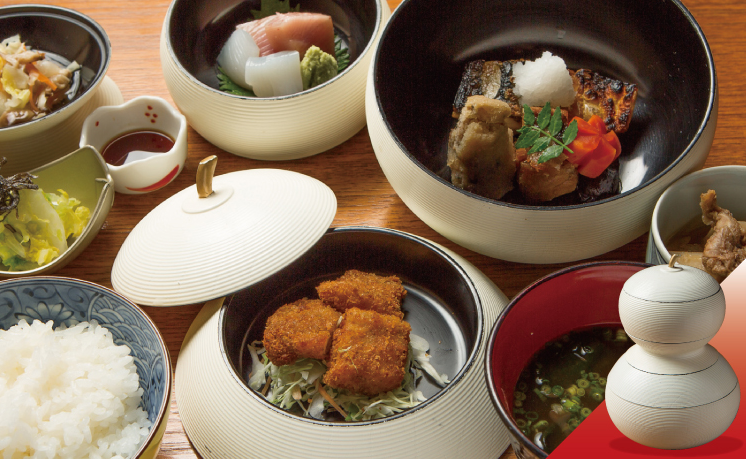  Address:4-6-17-1F Bakuromachi, Chuo-ku, Osaka
 Phone:+81-6-6241-8099
 Lunch Business hours:11:30am -2:30pm
 Website:http://mimatsu-osaka.com/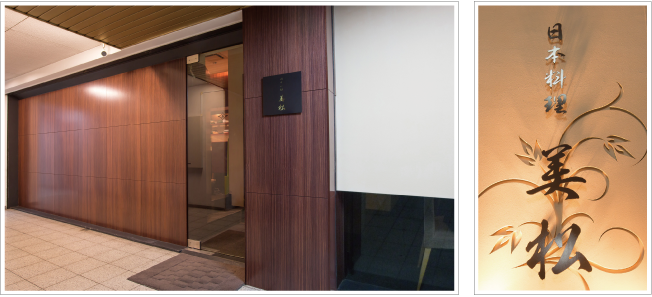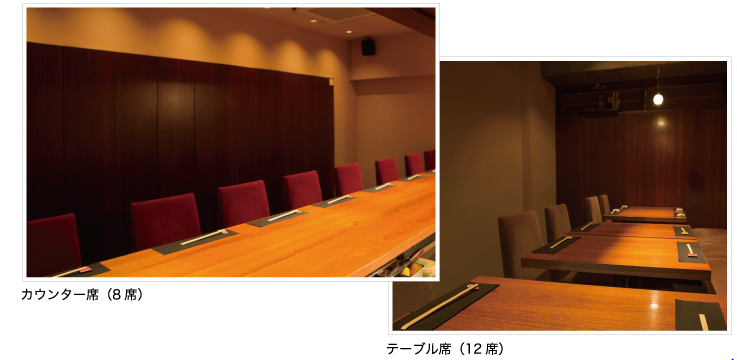 There are single chairs at the counter, so this is the perfect place even if you're by yourself.
Western Katsui Midosuji Lodge
Enjoy Westernized Japanese food in a classy atmosphere. Popular menu is the Western Lunch Box (1,500yen) which comes with three main-dishes. If you prefer a more sumptuous lunch, they offer a 2,500yen/person lunch course (beef eater's lunch) for over two people that comes with an appetizer, main dish, rice, soup, dessert and a drink. They also have a la carte dishes such as beef cotelette, hamburger steaks and so on. To adhere their atmosphere, they kindly ask that people refrain from bringing children. It is also just five-min walk from Servcorp Cartier Shinsaibashi.
 Address:4-3-11-B1F Minamisennba, Chuo-ku, Osaka
 Lunch business hours:Tuesdays through Friday 11:30am – 3:30pm 11:30~15:30
 Phone number:+81-6-6251-5064
 Website:http://99katsui.sakura.ne.jp/lodge/index.php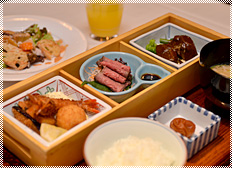 Western Lunchbox

The inside of the restaurant has a calming atmosphere
When coming to Osaka on business trip or sightseeing, even if you live close by, these are places to go!
Shinsaibashi Cartier Building
Level 4 Shinsaibashi Plaza Building Shinkan
3-12-21 Minami-Senba Chuo-ku
Osaka 542-0081 Japan
+81 6 6258 3700