We would like to take you to a little tour of Otemachi again!
This time, let me introduce the "Otemachi Nakadori" which is the main and brand-new street of Otemachi..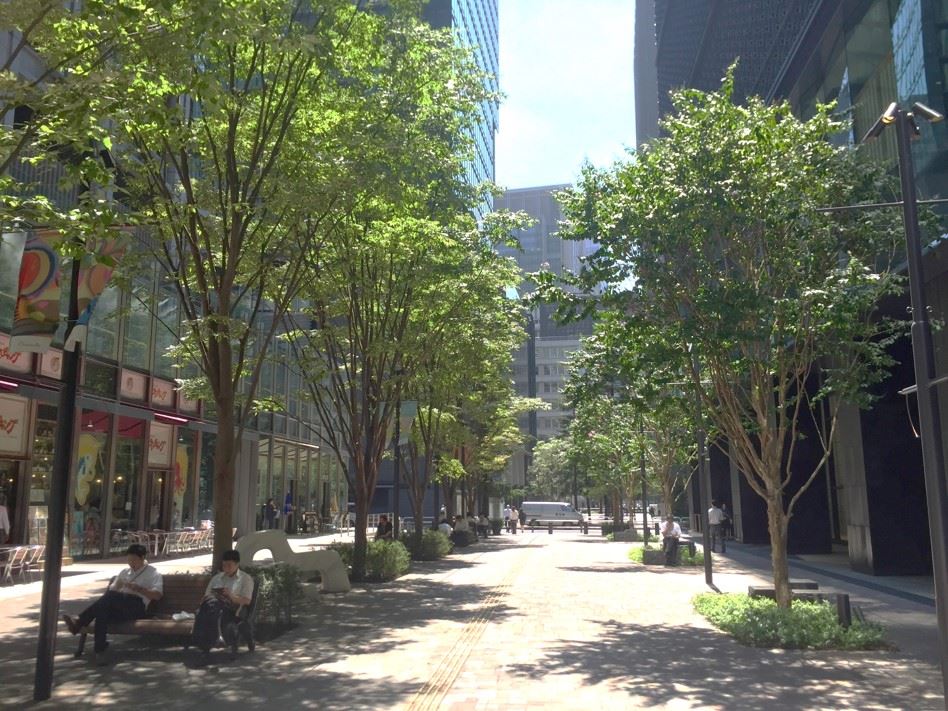 Marunouchi Naka-dori is the main street connecting between Harumi street and Eitai street, which is parallel to Hibiya street. There are 17 buildings such as Marunouchi building, Marunouchi Park building, and Shin Marunouchi building lined. From summer in 2015, about 600-meter street which address is from Marunouchi 3-1-1 to Marunouchi 2-3-2, became "Pedestrian street". There, various events are held by each season.
-New restaurant district
There are more than 60 restaurants in this 2 blocks area which is between Tokyo Sankei building and Tokyo Financial City including the Otemachi Nakadori that where you can grab lunch during business hours or have a drink after work. The popular spots are Carnesio, which is a popular Italian bistro in Ebisu that opened their 2nd location here, a Singaporean restaurant called CLARKE QUAY, Craft beer market Otemachi, and a health-conscious salad stand and the beef barbecue restaurant where you can enjoy cooking the meat alone. In addition, the Otemachi Building, the oldest building in this area between Otemachi Naka-dori and Marunouchi Naka-dori has many more restaurants from the first level to the second basement.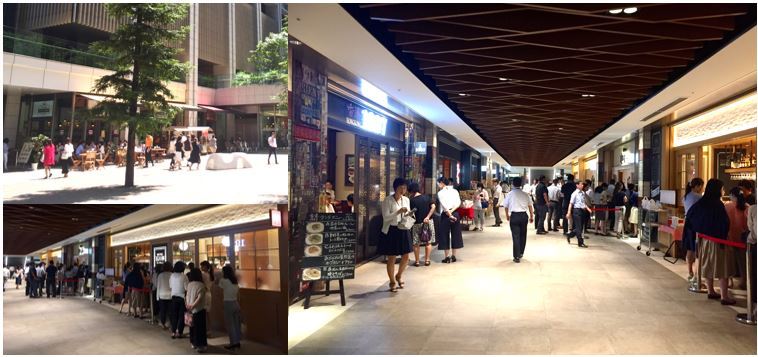 Check the below websites for the further information.
Tokyo Sankei Building:http://www.metrosquare.jp/
Otemachi Financial City:http://www.otemachi-financialcity.jp/english/
Otemachi Building:http://office.mec.co.jp/en/search/detail/543/
-Natural hot spring?! Fitness Club
A hot topic lately, the hotel chain Hoshinoya Tokyo opened in Otemachi. This luxury Japanese hotel does not offer the one-off bath service, however, there is another fitness club on the 1st basement level of Otemachi Grand Cube; SPA OTEMACHI FITNESS CLUB.
There are a variety of programs and contract form, not only normal monthly full-time use, but also the plan for the Imperial Palace runner-only.

SPA OTEMACHI FITNESS CLUB:http://spa-otemachi.jp/
Hoshinoya Tokyo:http://hoshinoyatokyo.com/
Referrence:http://www.mec.co.jp/j/news/archives/mec160318_grandcube_r.pdf
-Seasonal Events
On the Otemachi Naka-dori in good condition, the seasonal events will be held as same as Marunouchi Naka-dori. "Otemachi Hopping" was held on August 5 and the participants enjoyed yo-yo playing, goldfish scooping, cockshy and "Otemachi handbath" on the 30-meter table.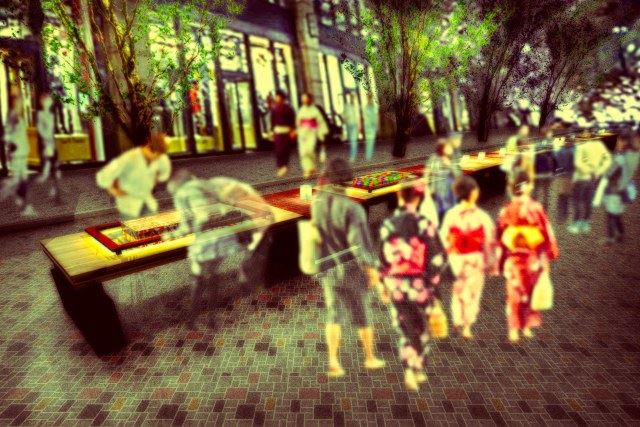 In the near future, "Otemachi Marche" will be regularly held like a blue sky market where the farm producers open up stores and sells the fresh food and products. It can be checked on the Facebook.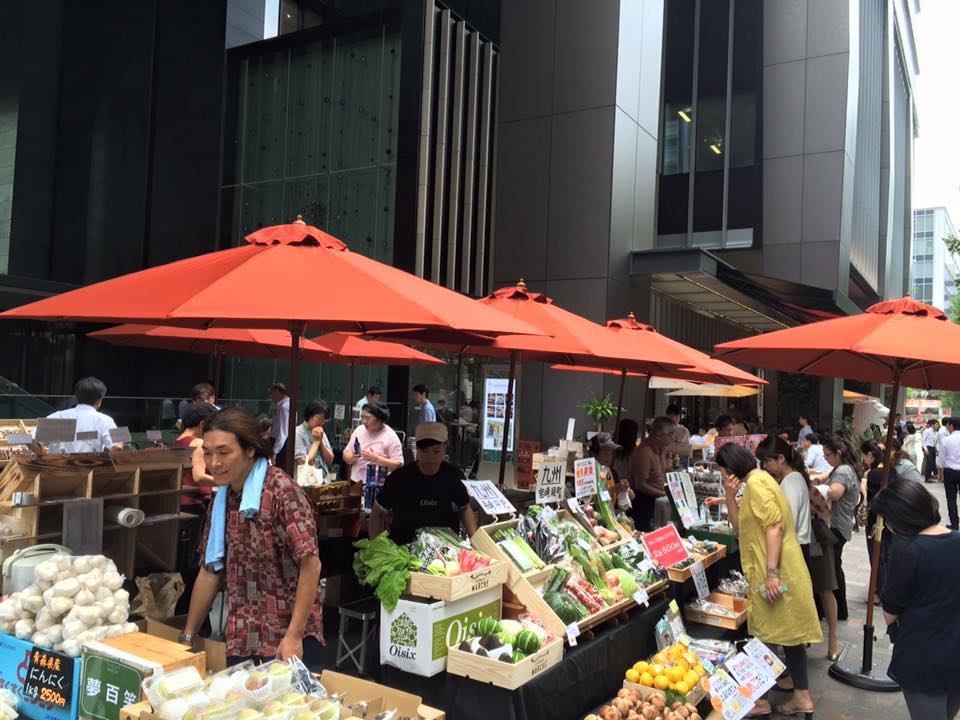 Reference:https://asoview-news.com/article/10040/
Facebook:https://www.facebook.com/ootemachimarche/
-The Neo-Yatai Village (Food trucks) at Tokyo Sankei Building
While some new spots are opened in Otemachi area, still the Neo-Yatai Village (Food trucks) in the grand floor of Tokyo Sankei Building is popular among the businessmen. There are 4-5 food trucks stand by at the grand floor plaza which called the "Metro Square flat", and provide variety of delicious lunch boxes every day. There are several kinds of cuisines each day and every day is different. The food are Mexican, French, Spanish, Japanese, Chinese, Korean, etc. It would be very hard to choose one for your today's lunch for sure.

The Neo-Yatai Village of Tokyo Sankei Building:http://www.w-tokyodo.com/neostall/space/metrosquare
Otemachi Sankei Building
Level 27 Tokyo Sankei Building
1-7-2 Otemachi Chiyoda-ku
Tokyo 100-0004 Japan
+81 3 3242 6333