Marunouchi is in a beautiful fashionable office district full of greenery that spreads to The Imperial Palace from Tokyo Station. This time we will introduce our 3 recommended activities which are most popular amongst our Servcorp Marunouchi Yusen office clients and teams. These activities are easy and enjoyable to do with business partners and colleagues, or treat your overseas guests and people from headquarters from overseas to Japan to show your sense of hospitality in the limited time during their stay.
1. Nakadori
First of all, many people tend to associate with Marunouchi with Nakadori, which is full of luxury brand shops and trendy cafes, the big international financial companies crowded with businessmen and "Marunouchi office ladies". Nakadori Urban Terrace is a popular place/street to take a little break during the busy day by those people who work around the area. The street is car-free during 2016-04-01-2017-03-31 and has been a pedestrian paradise, full of street-stalls and open cafés. It is great to relax alone on the bench as well as have business lunch with your clients. Since the lunch time gets crowded, please by all means ask for a reservation from a Servcorp secretary. We also have selections of recommended restaurants and cafes to help guide you.
Official Website: http://www.marunouchi.com/event/detail/2374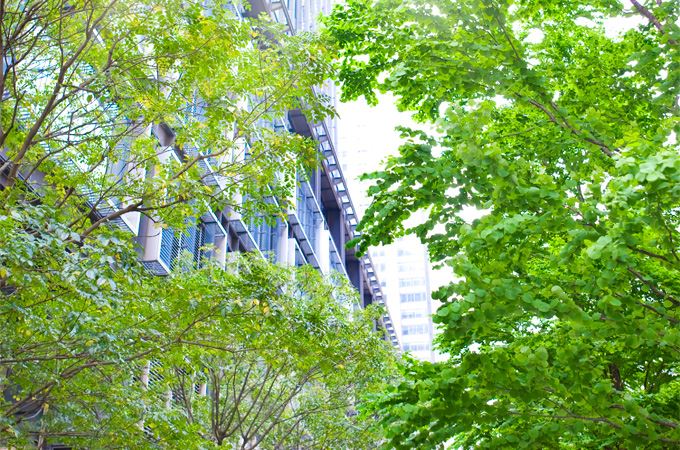 Pedestrian Paradise, Urban Terrace, Marunouchi Gyoko-dori
2. Sky Bus Tokyo
Next our Servcorp clients and teams' favorite is Sky Bus Tokyo that you can do the sightseeing by the 2-story bus! Among several courses, the most recommended one is the one that goes from The Imperial Palace, Ginza and Marunouchi. You can hop in the bus and enjoy the tourism while listening to the pleasant talk of bus guide's although it is usually quite a distance in and around the Kasumigaseki area on foot. Since the price is quite reasonable, we got to learn that there are many repeaters who enjoy in different seasons. Servcorp secretary will assist you make a reservation and give you guidance to the bus terminal anytime you want. In addition, to show your hospitality to your important guests to Tokyo, Servcorp secretary will be happy to attend the tour providing the bilingual customer services to assure the best of Tokyo tourism. A wonderful impression to your important clients may lead your business grow and lead to another future success! Of course, after the Sky Bus Tokyo tour, please enjoy our delicious complimentary coffee, tea, and free drinks at Marunouchi Yusen building, which is just near where you get off the bus.
[Price incl. tax] Adults 1,600JPY Children 700JPY
[Reservation] Please make a reservation at their website or through Servcorp secretary
[Time] approx.50mins
[Course] Departure: Mitsubishi Building – The Imperial Palace – the National Museum of Modern Art – The British Embassy – The National Theatre – The Supreme Court – Parliament – Kasumigaseki – Ginza – Arrival: Mitsubishi Building, just a step from Servcorp Marunouchi Yusen Building.
Official Website: http://www.skybus.jp/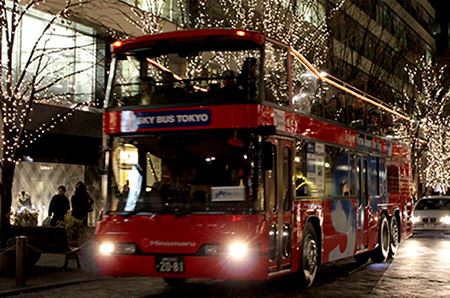 Sky Bus Tokyo – The Imperial , Ginza, Marunouchi course
3. Marunouchi Gyoko Marche x Aozora Market
Finally we would like to recommend the Marunouchi Gyoko Marche x Aozora Market. This farmers market is held underground toward The Imperial Palace side from Tokyo Station every Friday. Many of our Servcorp rental office clients and teams come to work every Friday morning to look forward to this market! It is 2 minutes from "Tokyo Station" Marunouchi Line, "Nijyubashimae Station" on Chiyoda line and 3 minutes from "Otemachi Station" on Toei Mita line. It is great access and no worries even on a rainy day. In this farmers market, you can buy the carefully natured fresh vegetables, fruits, nuts, seasonings and drinks. And most of them are not sold in regular supermarkets in Tokyo. Rental office clients of Yusen Building like to shop seasonal ingredients each farmer has grown with passion after work for dinner or for their family and friends. In addition, our Servcorp staff even come here from far to get some delicious bread. We hope you can get some before they are sold out!
You get 1 point every 500 JPY spent. Get a sturdy canvas bag when you have all the points.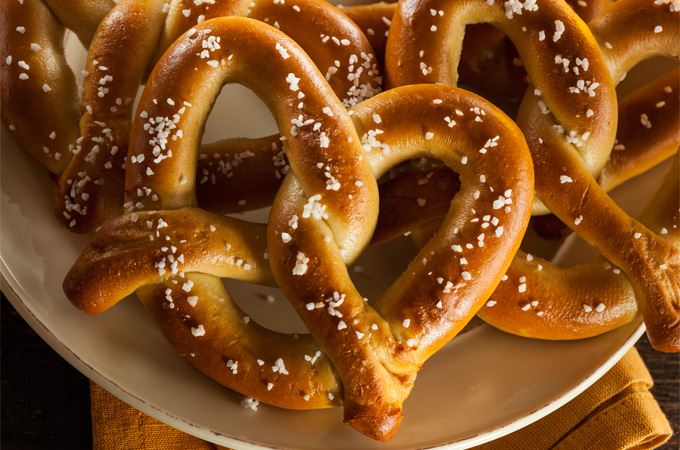 Official Website: http://aozora-ichiba.co.jp/marche/marche_top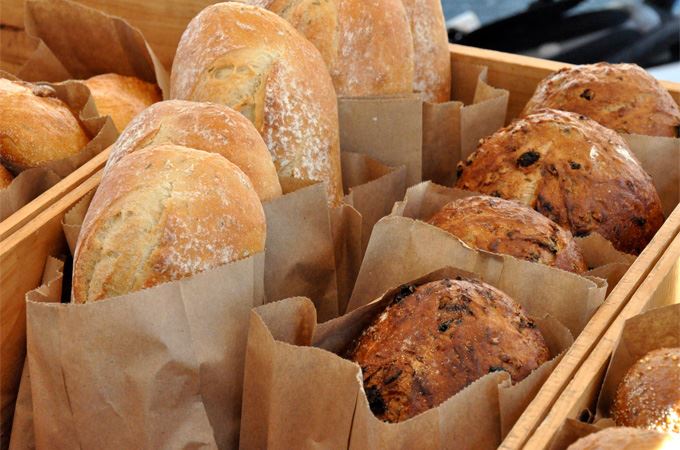 Marunouchi Marche x Aozora Market, Underground, Tokyo Gyoko Street
Marunouchi Yusen Building
Level 1 Yusen Building
2-3-2 Marunouchi, Chiyoda-ku
Tokyo 100-0005 Japan
+81 3 5533 8600
yusen@servcorp.co.jp