Minato Ward is well known as Global area of Tokyo and there are a lot of famous buildings such as Tokyo Midtown, Roppongi Hills. However there are a lot of parks in Roppongi area as OASIS in the city.
Mohri Garden
In the middle of Roppongi hills, there is a very beautiful Japanese garden which conveys trace of daimyo's mansion of the Edo era in now. In the center of the garden, there's a small pond with lily pads and medaka, a type of small fish. These fish are known as "Space medaka" because Astronaut Ms. Chiaki Mukai took them to space.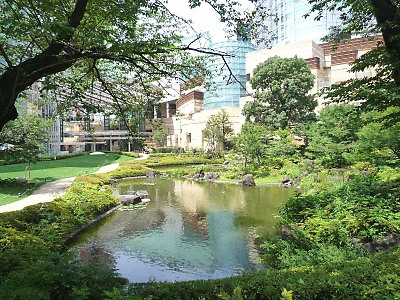 Midtown Garden
Midtown garden is located at Tokyo Midtown and it is well known as famous Sakura spot in Tokyo. There are more than 150 Sakura trees in the garden. Wireless LAN access points are installed in the green belt area as well. This park is also famous for winter illumination.
Tri-Seven Roppongi location is located near Roppongi and Nogizaka station and next to Tokyo Midtown. From Servcorp Tri-Seven Roppongi, you can enjoy the great view of Midtown garden season y season and it will impress your clients!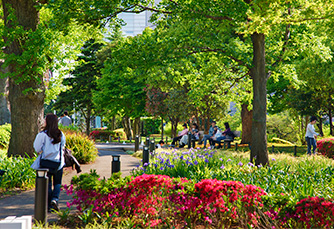 Hinokicho Park
Hinokicho Park belonging to Minato Ward, located at the east side of Tokyo Midtown, Roppongi. There is a big pond at middle of the park and "Shimizu Garden", the impressive greenery and enjoyed fame for its sweeping view of Edo. The flora of this storied garden has now remerged as a park. You can enjoy "Japanese beauty" here.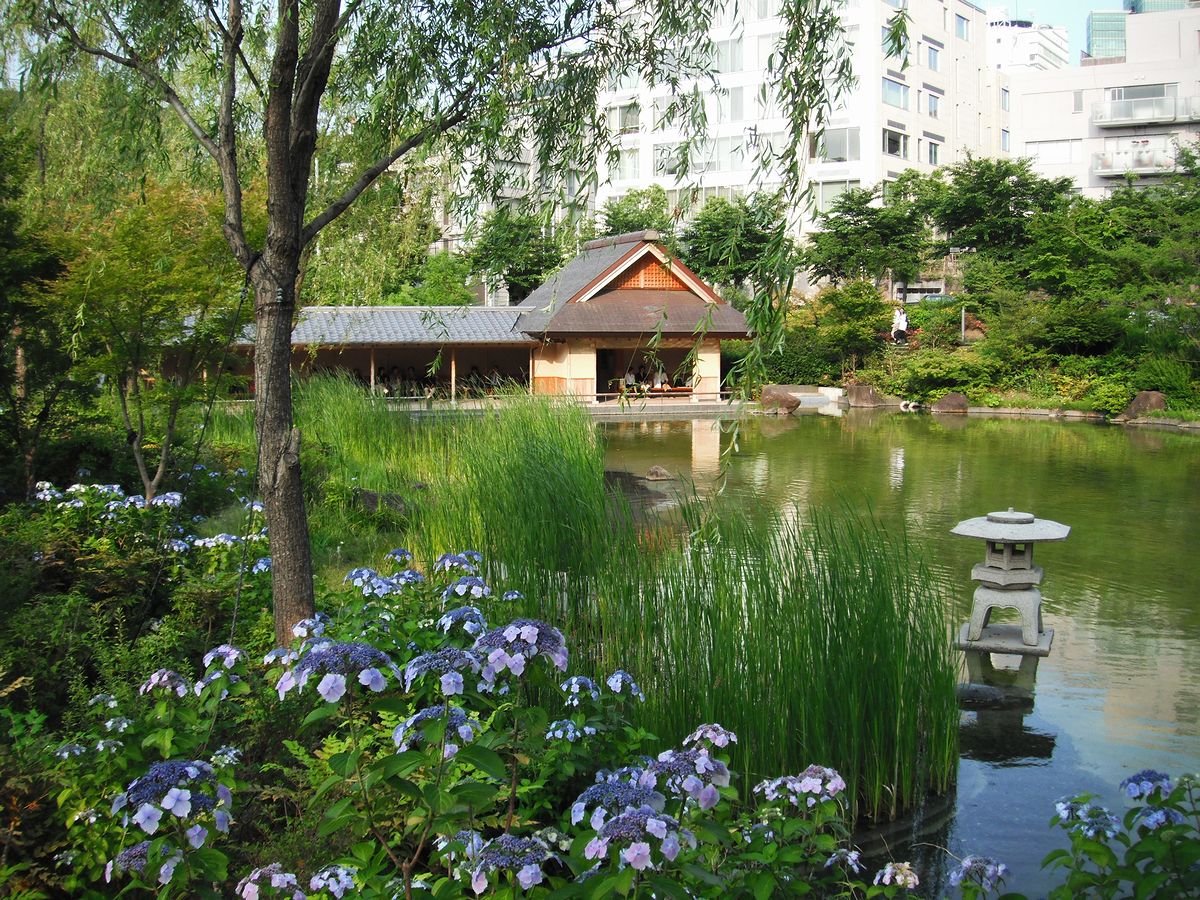 The park is located next to the Ritz Carlton Tokyo so many people who comes to Roppongi as business travel visit the park to chill. It makes you forget you're in the middle of Roppongi.
Tri-Seven Roppongi
Level 8 Tri-Seven Roppongi
7-7-7 Roppongi, Minato-Ku
Tokyo 106-0032 Japan
+81 3 5789 5700