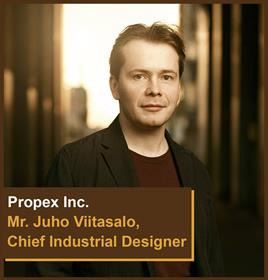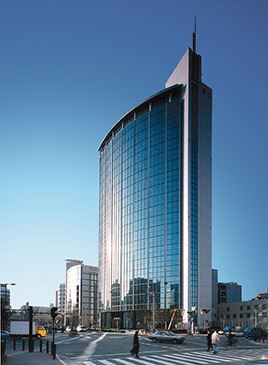 Presentation Title
3D Printing Innovation
About Servcorp Business Seminars
Servcorp Business Seminar is a regular event in which we invite a guest speaker to present a topic of interest, followed by networking with several professionals. This seminar also gives you the opportunity to see a Servcorp floor. If you know people who are interested in this event as well as serviced office/virtual office, please feel free to extend this invitation to them!
Click here to watch videos of our previous Business Seminars.
Presentation Details
3D scanning and 3D printing are powerful tools for various areas of business to take advantage of. These technologies are already widely available but still somewhat unclear to the general public. In his presentation, Finnish industrial designer Juho Viitasalo, will not only explain the technologies but do a live demonstration of 3D scanning. He will also talk about how businesses from design to medicine and architecture to hospitality can benefit from both these technologies.
Speaker Profile
Juho Viitasalo (Chief Industrial Designer, Propex Inc.)
Juho Viitasalo is a Finnish industrial designer and product development professional in Japan. Besides industrial design, he works with branding, design consulting and 3D printing. Juho's designs cover a wide range of products such as electronics, package design, household items, furniture and aerospace. Juho first came to contact with 3D printing in the 90's. Not only does he use the technology for prototypes during the design process, but also for the manufacturing of final products. For the past few years Juho has worked closely with Tunewear and their smart phone accessories. In the past, Juho has been involved with device design at NASA and in the development of a new business-class Product at Finnair. Juho works as the chief industrial designer at Propex Inc. in Osaka. He is one of the few foreign members of the Japan Industrial Designers' Association and a member of its External Relations Committee.
Website:http://www.viitasalo.com/
Date
Friday, 11th February 2016
6:15pm Reception Opens
6:30pm Presentation Starts
7:20pm Networking
8:00pm End
Venue
Level 9, Edobori Center Building
2-1-1 Edobori Nishi-ku
Osaka 550-0002 Japan
5 min walk from Exit 8 of Higobashi Station on Yotsubashi Line.
13 min walk from Exit 2 of Nakanoshima Station on Keihan Nakanoshima line.
Please note the following:
The presentations will be delivered in English.

There is no participation fee.
Please note that competitors cannot attend this event.
Prior registration required to attend this event. Persons without prior registration will not be allowed entrance.
If we reach our capacity before the registration deadline, we may not accept any more participants.
Please bring your business card to the event.
Please be advised that photos and videos may be taken during this event for marketing/promotional purposes.
Depending on the number of attendees, the presentation may have to be viewed standing up.

Please note that competitors cannot attend this event.
We look forward to seeing you there! RSVP from here, or to the Servcorp Edobori Center Building team by Tuesday, 8th March 2016.
T 06 6225 1000
E edobori@servcorp.co.jp