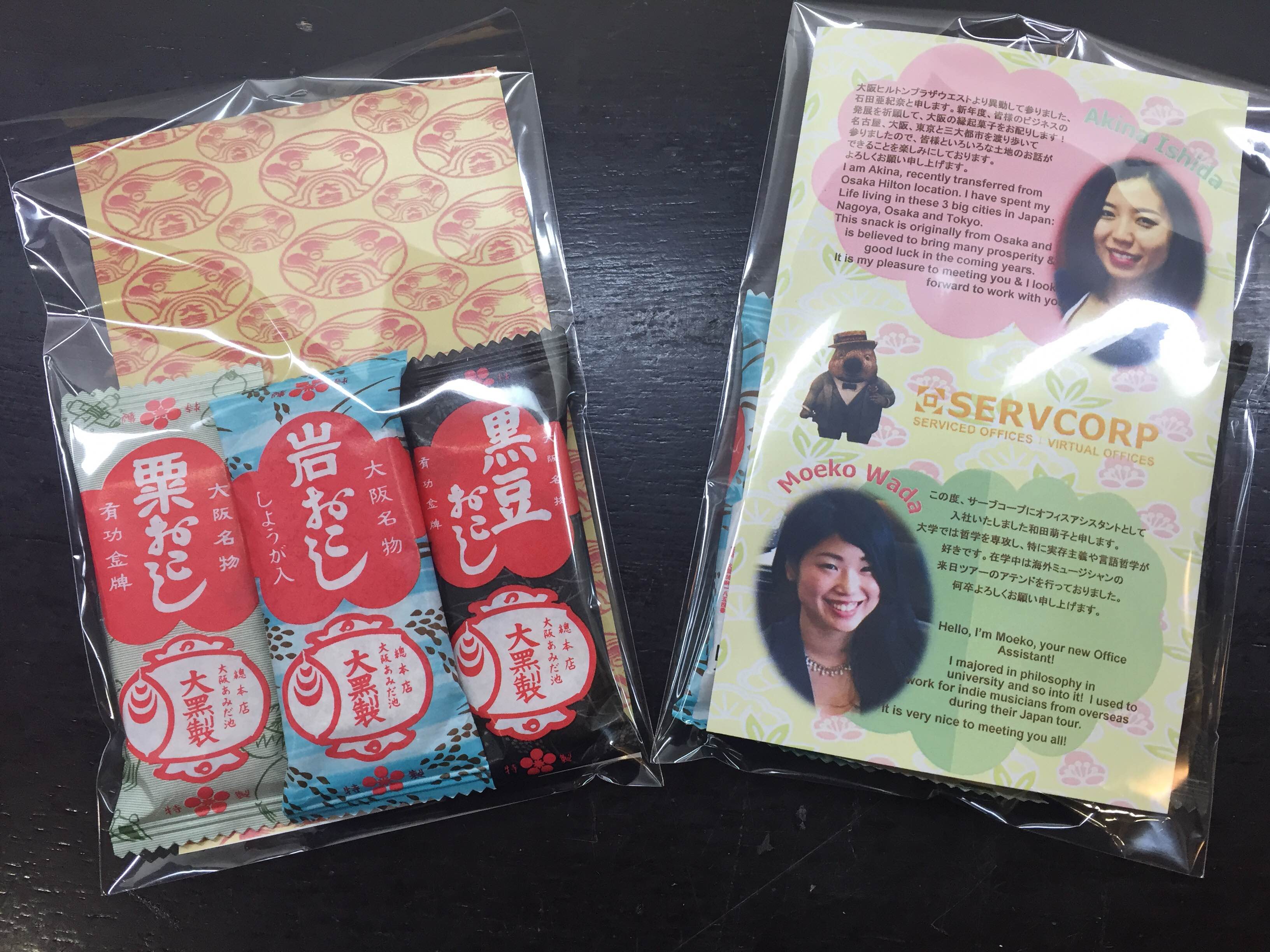 The Aoyama Palacio Servcorp location had a muffin run on April 14th and distributed good fortune crackers originally from Osaka to our clients. In Japanese culture, this will bring them a good fortune to start/kick off the fiscal year, beginning in April. We also took this opportunity to introduce two of our new team members to the clients. Akina Ishida (石田 亜紀奈), who moved from Umeda Hilton Plaza West Office Tower Level 18, and Moeko Wada (和田 萌子), a recently graduated university student who joined us as our new Office Assistant.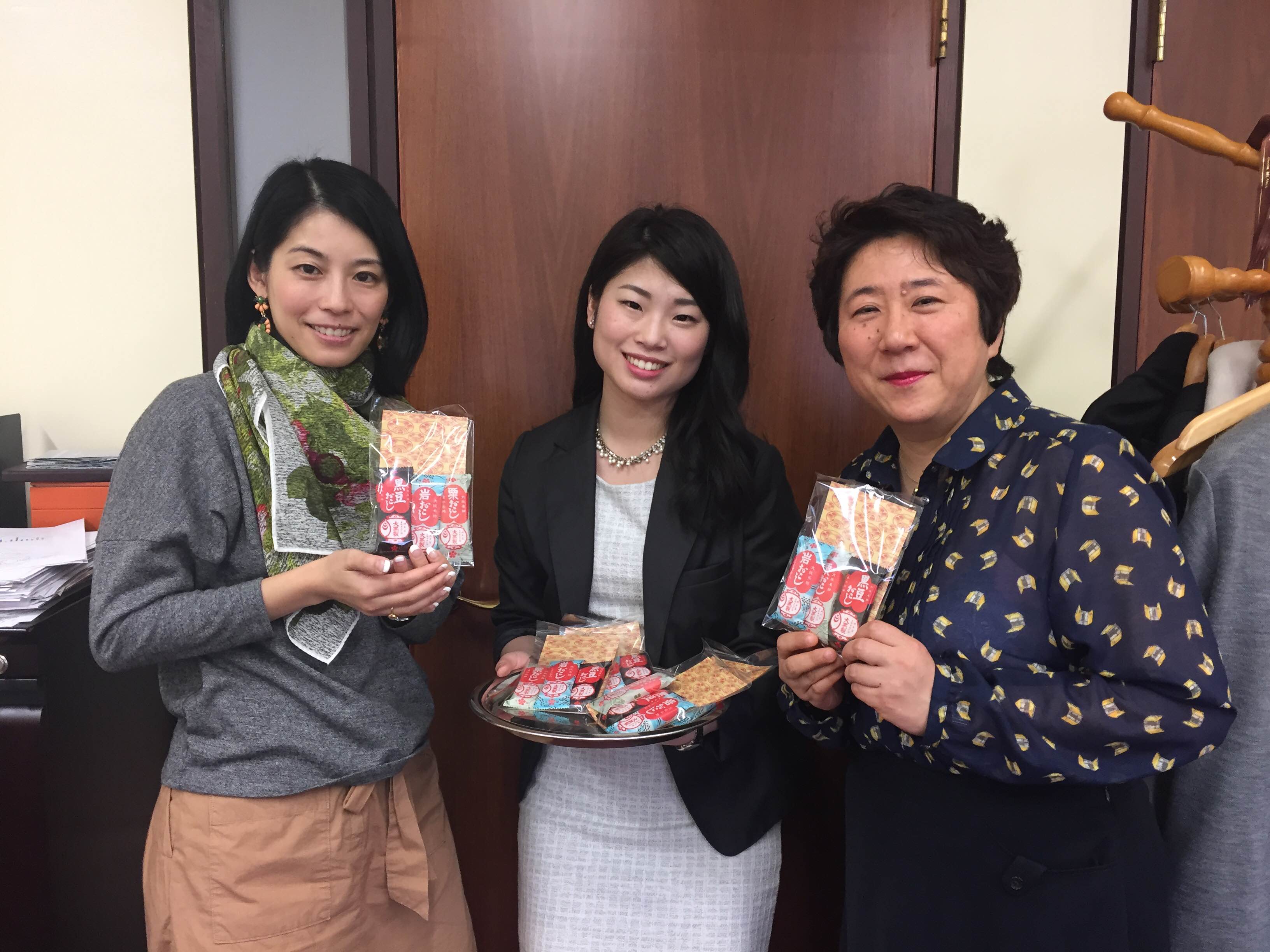 The snacks came in 3 flavours, plain, black bean, and chestnut and we included a "new team member introduction card" when distributing these fortune crackers. The clients were so delighted with the snacks and card and some of their comments are as below:
"I've never seen these before."
(Upon hearing of the good luck of the snacks) "I'll definitely keep these as decorations."
"I'm from Osaka and I've never heard of these before. Cool!"
"They were delicious!"
Comments From the New Aoyama Palacio Team Members
Akina
I am Akina, recently transferred from Osaka Hilton location. I have spent my life living in these 3 big cities in Japan: Nagoya, Osaka and Tokyo.
This snack is originally from Osaka and is believed to bring great prosperity and good luck in the coming years. It is my pleasure to meeting you and I look forward to work with you.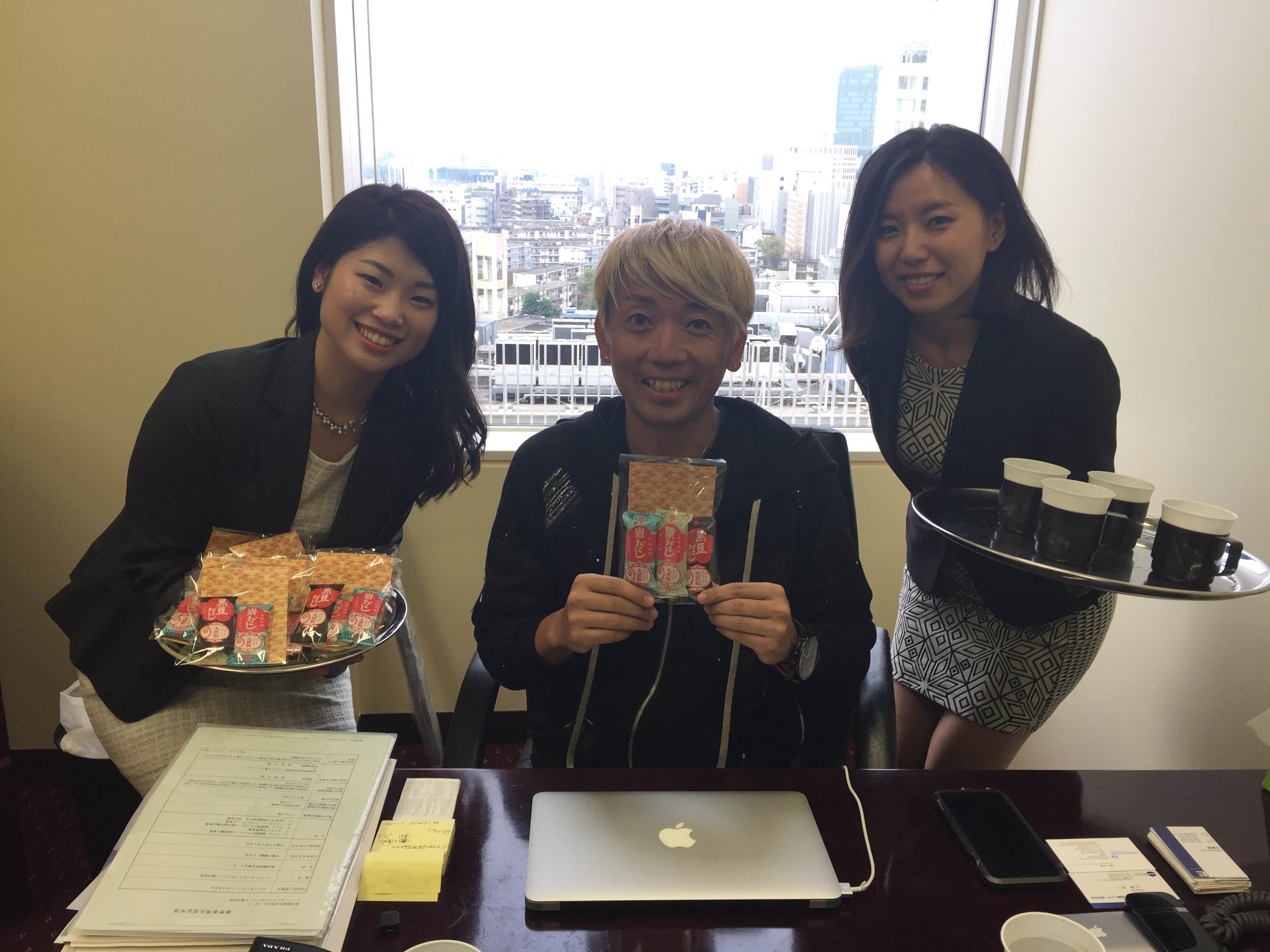 Moeko
Hello, I'm Moeko, your new Office Assistant!
I majored in philosophy in university and I'm so into it! I used to work for indie musicians from overseas during their Japan tour. It is very nice to meet you all!
Servcorp Aoyama Palacio Tower
Level 11 Aoyama Palacio Tower
3-6-7 Kita-Aoyama Minato-Ku
Tokyo 107-0061 Japan
T +81 3 5778 7600
Email: palacio@servcorp.co.jp