In Nagoya, Hanami season has finished and we heard many stories from our clients about how they spent their weekend for Hanami.
To enjoy this beautiful season, we Nagoya Nikko Shoken Building Team held a muffin run themed "Sakura". Kaeru Manju (frog shaped steamed bean-jam bun), we prepared especially for this time, is one of Nagoya-representative souvenirs, proudly made by Aoyagi Souhonke established in 1879. In Tokai area, their TV commercial phrase where a child says "It is Aoyagi's Kaeru Manju!" is very familiar. This time, we prepared its special spring-limited salty sakura (Cherry Blossom) flavor.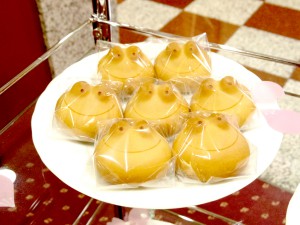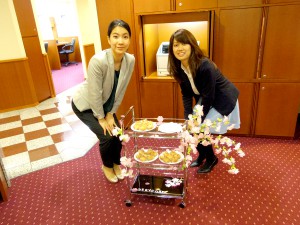 We received many nice feedbacks not only from the clients new to Nagoya but also those who are brought up in this city. Many of them seemed very pleased to try the Kaeru manju since they never had a chance to have them!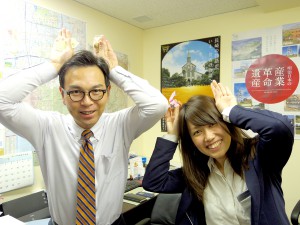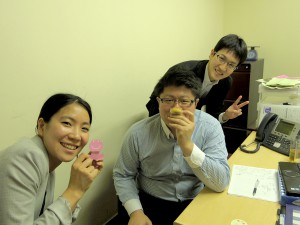 We totally believe we were able to spend such a great time with our clients. We will surely plan a next muffin run as enjoyable as this time!