Nothing beats cold beer during the summer-time! The time of year has come! Here at Marunouchi where Servcorp Yusen building is located, 'Beer Terrace' has been held at the 7th floor of New Marunouchi building this year as well. And it's not only the Servcorp Yusen team but the serviced office, co-working and virtual office clients look forward to 'Beer-Terrace' opening every year.
One of the compelling reasons is that it opens from 5 pm to 11pm so that we can enjoy beer right after work! You will notice the wooden tables with chairs and beautiful greenery form a kind of oasis in the center of the business district. You can sense that there's a bit of a different atmosphere than the usual beer garden.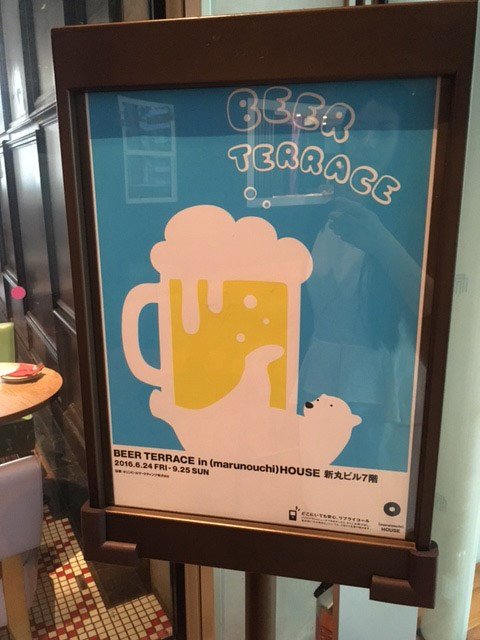 At Marunouchi Yusen Building, the co-working lounge acts as a great place for networking. How about enjoying cold beer with those new friends or business partners? The experience may open up a small conversation and you may gain a partner, get a new client, or exchange new ideas for business success. In fact, this is already the practice of some of our clients here at Marunouchi Yusen Building.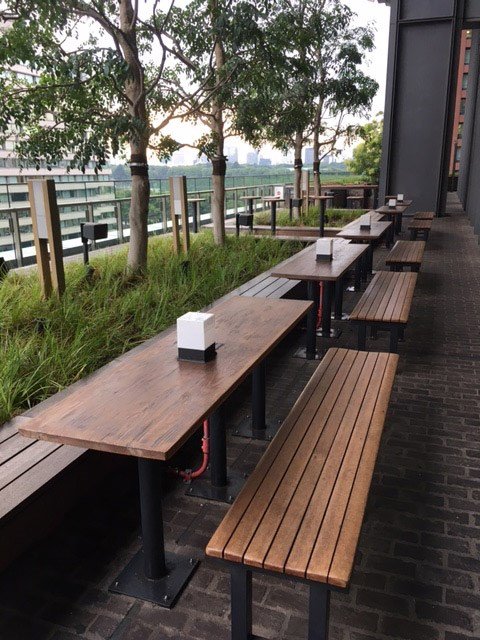 BEER TERRACE 2016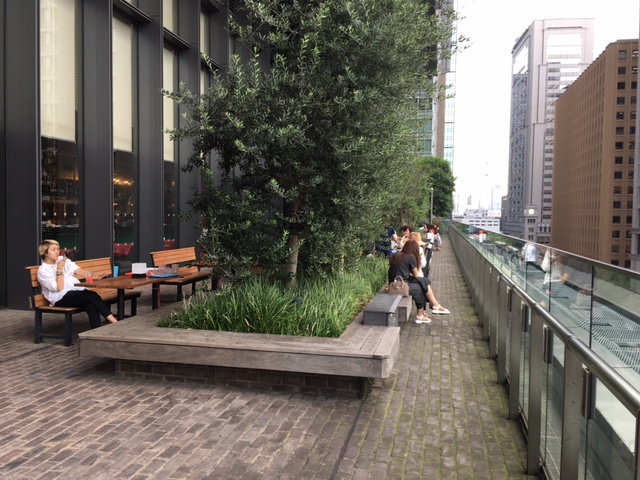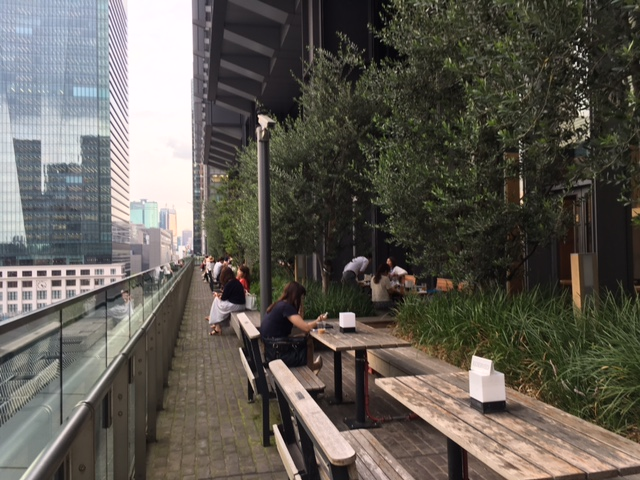 http://www.marunouchi-house.com/event/2016/06/11919/
Photos: taken by Yusen team
The Tokyo Marunouchi 'Bon Odori', or Japanese traditional summer dancing festival, season has come this year as well! This event has become one of the most popular annual events. One of the reasons why people love it is that it is held right in front of Gyoko-Dori where Yusen building is located.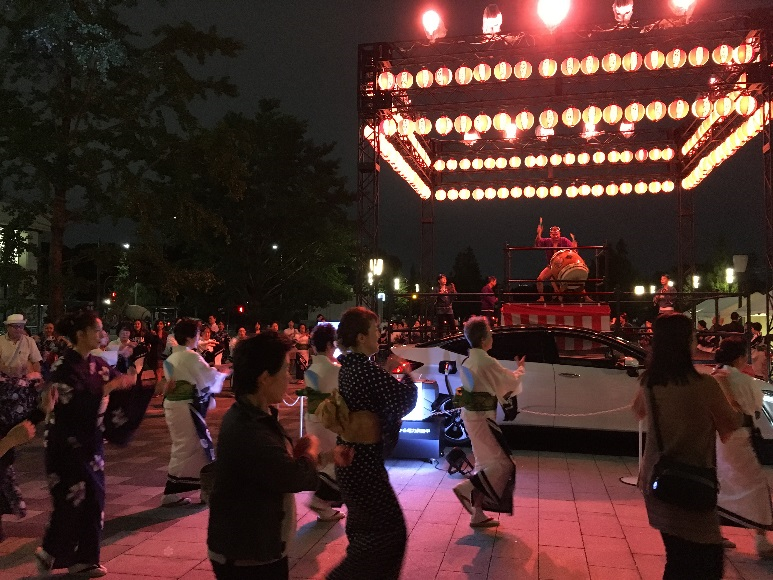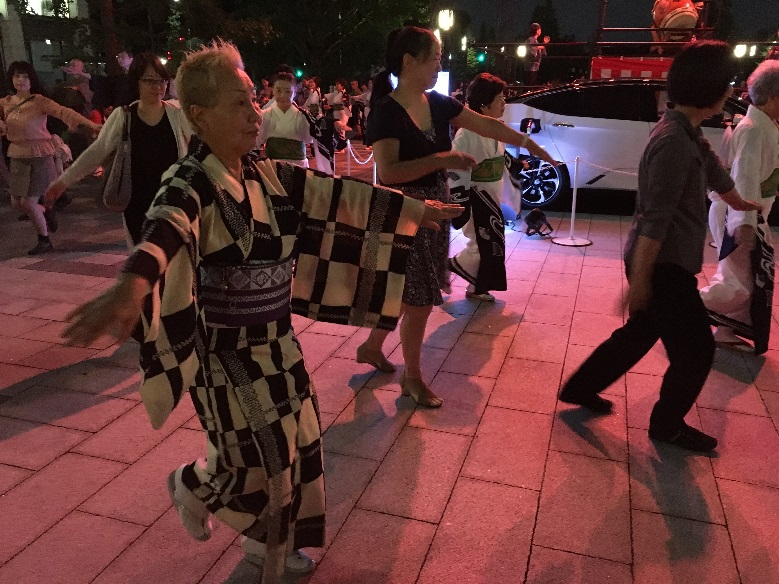 Serviced office and virtual office clients who are working at the co-working lounge are able to just go outside to see the dancing festival.
In addition, popular eateries around the Marunouchi area were selling unique food from food-trucks and stands which gave us a further boost in our festive moods. 'Mango Tree', one of the most popular Thai restaurants around in Shin-Marunouchi Building, was there and many people waited a long time in line to have their tasty 'Grapao'.
Other yummy treats from other food stalls included strawberry sorbet with whipped cream and seafood skewers.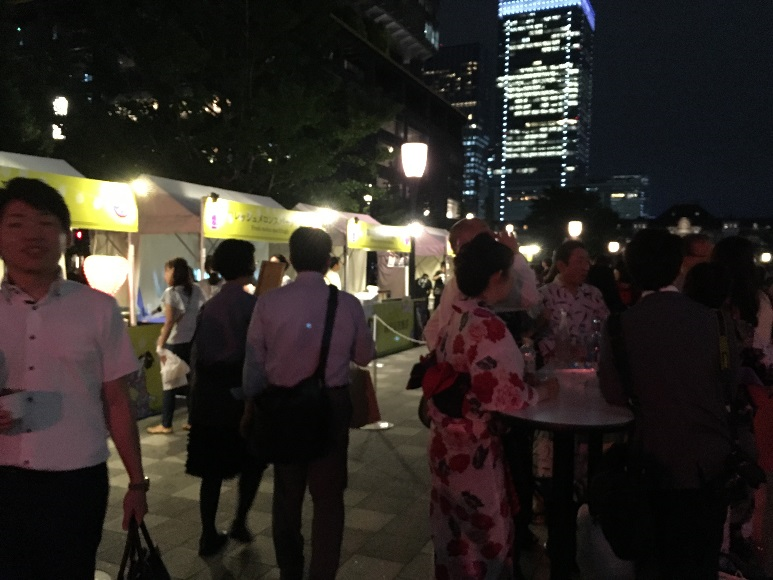 It seemed many people were enjoying a different kind of Friday night after work. The festival was held with the great view of center of business financial district in Marunouchi as the lit towers were even more magical than the sunset was before it. This whole occasion made us almost forgot about the busy days during that whole week.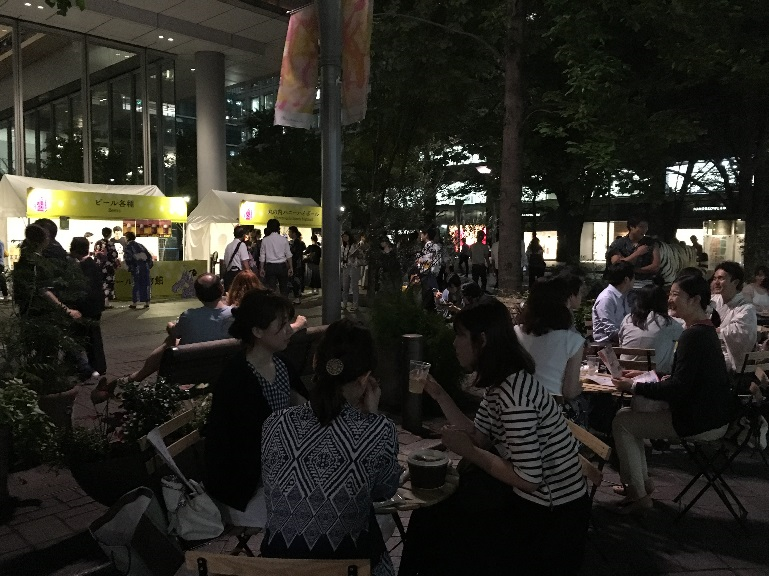 A Servcorp Yusen Building is much more than just an office!

Tokyo Marunouchi Bon Dancing Festival 2016
http://www.marunouchi.com/event/detail/2597
Photos: taken by Yusen team
Marunouchi Yusen Building
Level 1 Yusen Building
2-3-2 Marunouchi, Chiyoda-ku
Tokyo 100-0005 Japan
+81 3 5533 8600