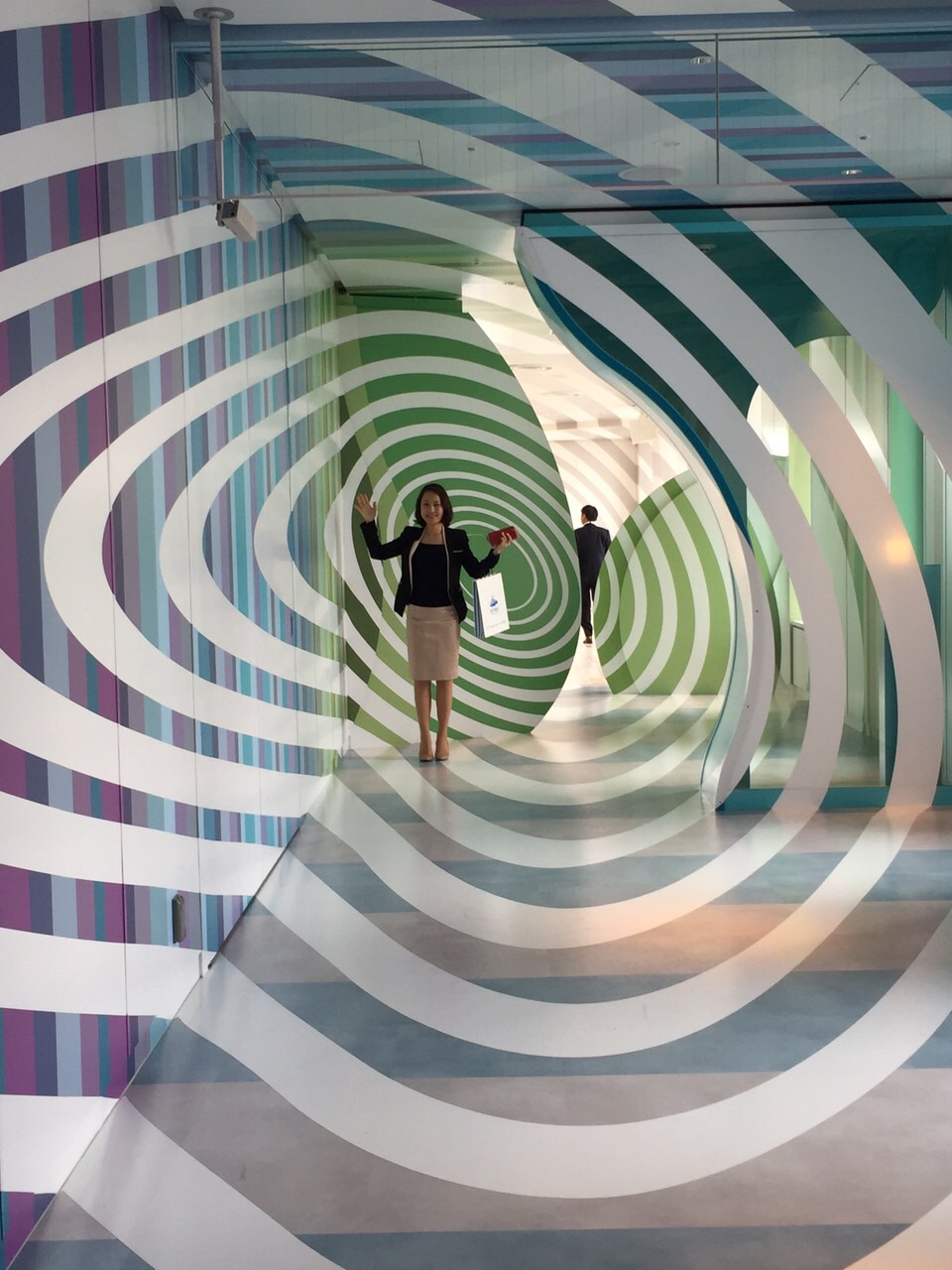 The Sunshine 60 Observatory Deck has been renovated and re-opened on April 21st 2016 with a brand new name 'Sky Circus'.
The concept of the renovated observatory deck is to 'enjoy Tokyo from the Sky'. It's not just an observatory deck where you can appreciate the view from Sunshine 60, but an observatory deck where you can experience the skies of Tokyo to the fullest. Seven areas await you, where you can see, touch, feel and be amazed. Get ready to be amazed! Highlights are 'playful content' with the latest virtual reality technology and 4D simulation, 'various technologies' making full use of CG animation, 'The View' offering an impressive 360-degree panoramic view of places where you can feel the sky, heaven, and earth, and finally 'People creating something new', an area with where people can enjoy 60 different large kaleidoscopes . By the way, speaking of a great view, you can also experience a spectacular view from the Servcorp reception on the 45th floor!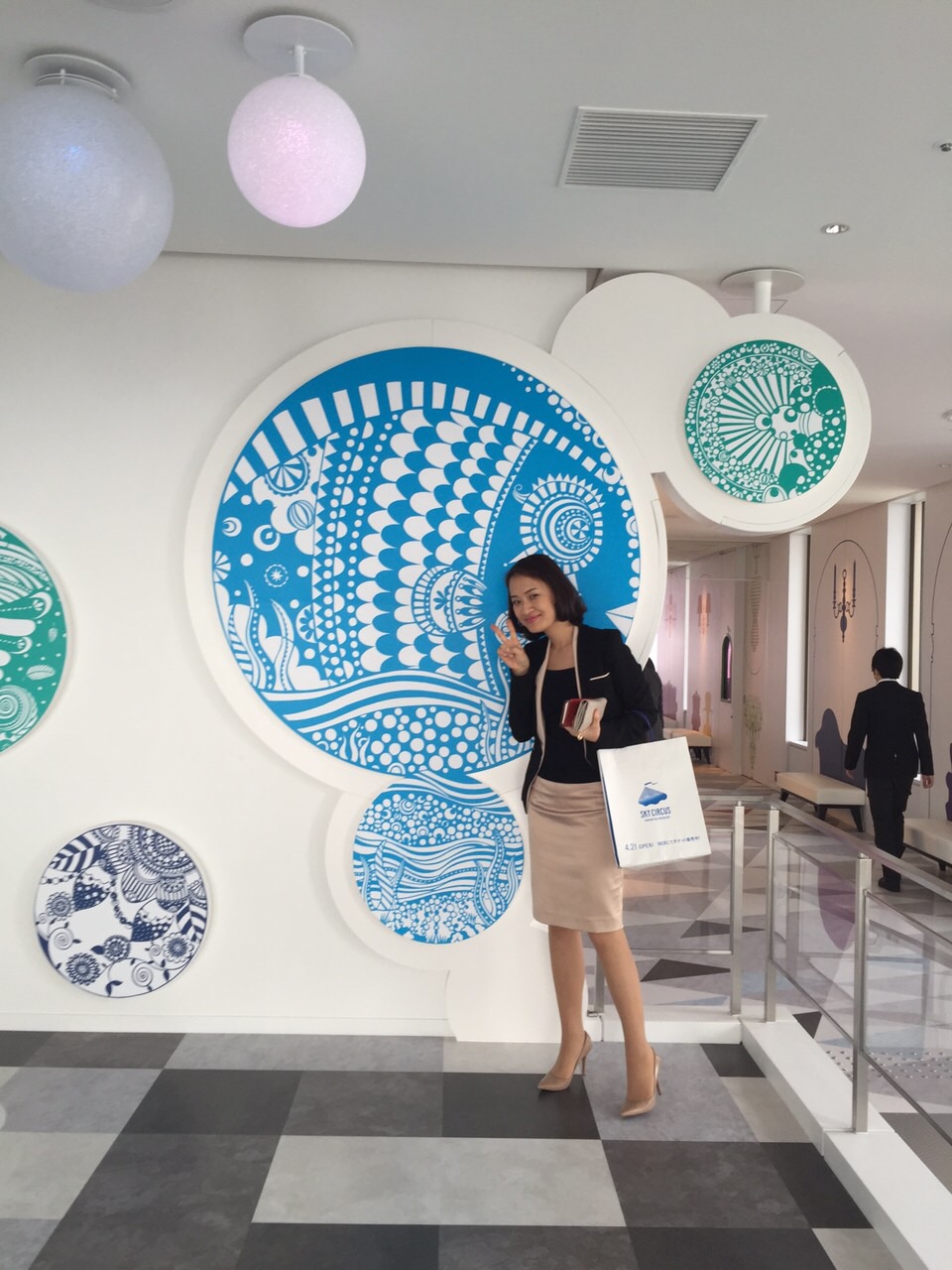 To find out how 'experience-oriented' the renovated observatory is, the Servcorp Sunshine 60 manager and secretary attended the pre-opening of the observatory!
Here is the short report from Servcorp: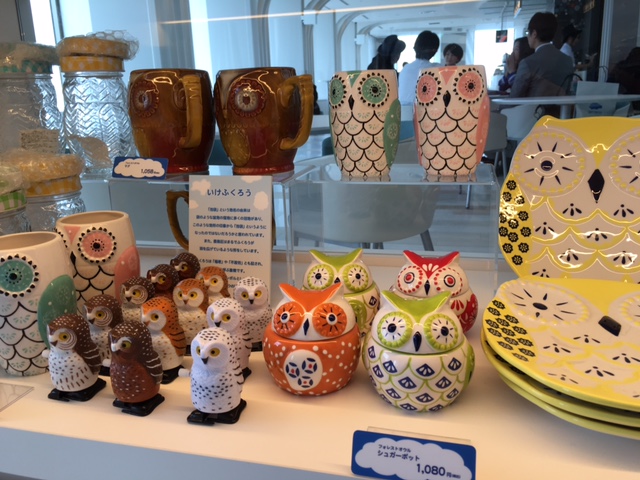 'When you hear the word 'observatory deck', people usually imagine 'just somescenery from high places' but Sky Circus is truly an experience and it's fun! I especially enjoyed 'Infinity Scape' and 'Tokyo Bullet Flight'. At 'Infinity Scape' you can experience the magical four seasons of the year surrounded by mirrors and lights. At 'Tokyo Bullet Flight' you can experience visiting many different sight-seeing spots as if you were flying around from place to place.
At the Souvenir shop, you will find many adorable 'owl' goods which is also a theme of Servcorp Sunshine (the Owl is the symbol of Ikebukuro since it is called 'fukurou' in Japanese which sounds similar to the word 'Ikebukuro' and it is believed to bring a good luck). I would love to visit there again after work and with my family on weekends.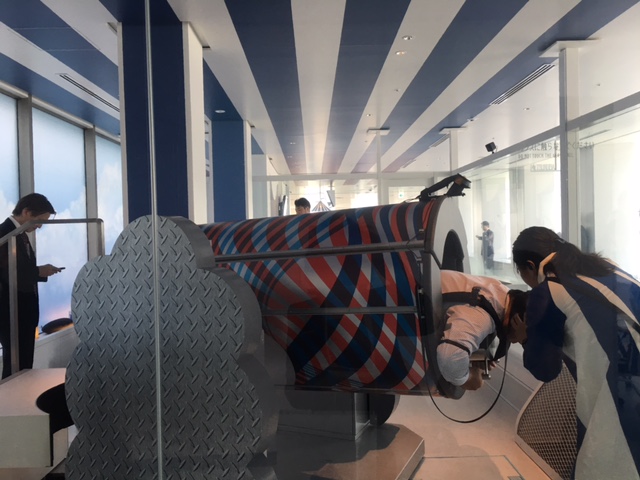 'The new Observatory is totally different compared to the previous one. It is modern and entertaining.
The whole area is experience based and I especially liked the Kaleido Scape area where you can see spectacular views as if you are looking through a kaleidoscope. It is such a cool and fun place where you would definitely like to visit after work!'
Do you feel like visiting now? It is such an exciting place to visit when you need a break from work especially in this rainy season! You may come up with a brand new idea for your successful business. When you come up with a new idea, Servcorp Sunshine is the place to visit! Just comedown the elevator to the 45th floor. We provide a serviced/rental office, coworking space and a meeting room ideal for start-up businesses, venture businesses and small businesswa where you can start your business on the same day! Our receptionist and personal assistant will welcome you with a complimentary coffee or tea!
Service Details
*From Sky Circus official page
Opening Hours
10:00am -10:00 pm
Ticket prices
Adults 1,800 JPY
Students (high school, university, technical colleges) 1,500 JPY
Children (elementary & middle school) 900 JPY
Toddlers (age 4 and up) 500 JPY
Senior citizens (65 and up) 1,500JPY
Tokyo Bullet Flight(once/1person)600JPY
Swing Coaster(once/1person)400JPY
Useful link:
Sky Circus official page www.skycircus.jp/english/

Ikebukuro Sunshine 60
Level 45 Sunshine 60
3-1-1 Higashi Ikebukuro Toshima-ku
Tokyo 170-6045 Japan
+81 3 5979 2100
sunshinecity@servcorp.co.jp