Free

Coworking Breakout Areas

Free

Office Usage Outside Your Home City

Free

Secure WiFi

Free

Coffee & Twinings Tea

Free

Calls to any destination, any device: min. credit per month ¥20,000/pers

Free

Fax to Email

Free

Onefone - your desk phone goes with you on your mobile
Hibiya Central Building
Level 14, Hibiya Central Building,
1-2-9 Nishi Shimbashi Minato-ku, Tokyo, 105-0003
Access
1 min walk from Exit A4 of Uchisaiwaicho Station
5 min walk from Hibiya Exit of Shimbashi Station
5 min walk from Exit C3 of Kasumigaseki Station
Building Details
Located in the centre of the Hibiya business district
Surrounded by several branches of Japanese mega banks
The spacious coworking space boasting magnificent views
Building Features
Luxurious Coworking Space
Printer / Copier / Scanner
Servcorp Exclusives
Bilingual Phone Answering
All 150+ Locations are 5-Star
Secure & Rocket-fast WiFi
Free Calls (Intl. & Mobile)
Dare to dream
Every business starts with someone who dares to dream, but it takes more than just passion to run a business. At Servcorp you have all the tools you need to make your dream a reality.
World-class technology
Unmatched team support
A global presence with a great address
Flexibility Outstanding office space
30 locations in Japan, 150 locations across the globe
Fully-equiped Serviced Offices to Fit Your Needs
Servcorp's Serviced Offices come fully furnished and include access to our facilities and support services, so you can cut costs and get to work the day you move in.
Features:
Fully furnished: high-quality furniture, private, sound rated, and IT equipped
Private Serviced Offices - Built for teams of 1-10 people with support for hybrid / work from home teams
Large Serviced Offices ‐ Built to handle mid to large-sized teams (10-20+ people) and include access to our 5-star facilities and support services.
Access to Breakout Areas - use our luxurious Coworking spaces to work, collaborate or even just take a coffee break
Internet/WiFi: Custom SSID and VLAN for each business. Fast, secure, any configuration + Local IT support.
Leading communications technology: IP phones, free call allowance, voice-to-email, e-fax, sophisticated call-routing
A dedicated team on site to assist your business - Call handling, secretarial services, meeting preparations
Fully stocked pantry, Twinings tea and coffee
Hybrid & Remote Work Solutions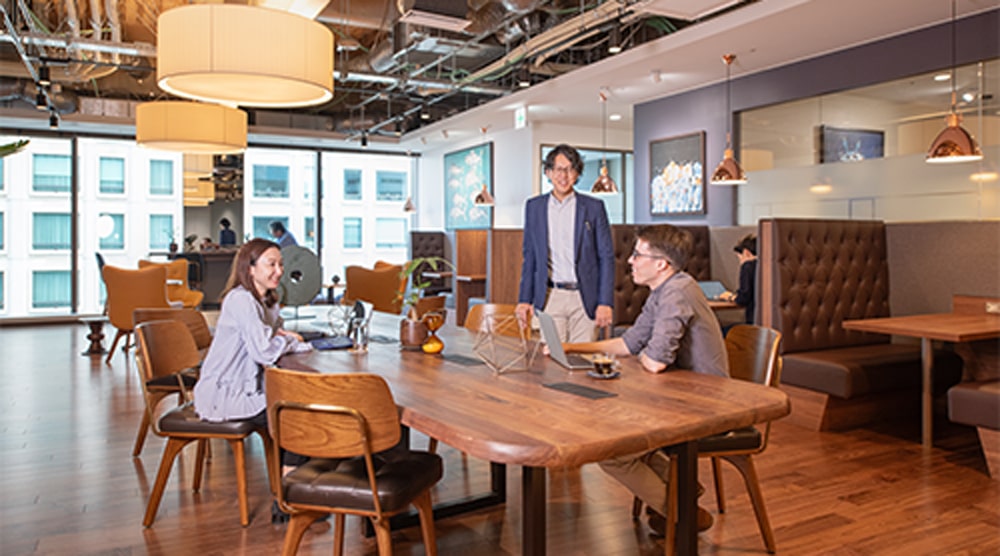 Coworking
Servcorp Coworking gives you the benefit of having full-time office space, but you only pay for the number of desks you use and can access all the tools they need to successfully run their business
Full access to Coworking during business hours or 24/7
Unlimited self-serve coffee, Twinings Tea and fruit water
Free super fast and secure WiFi
Access to 150+ locations worldwide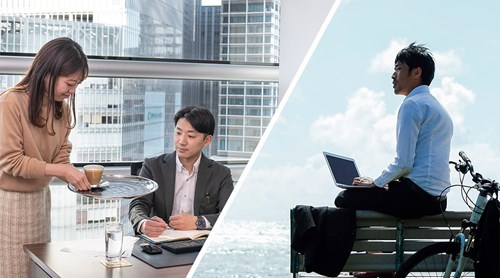 Hybrid Offices
An in-town serviced office at Servcorp with remote worker support. Each office can support up to 10 remote team members. Remote workers get:
60 hours of Coworking / month at any location
1 hour meeting room usage / month per remote worker
3 days of private office usage / month for the company
A local phone number handled by a professional receptionist per remote worker (No need to use private mobile numbers).
How to get to Hibiya Central Building
Uchisaiwaicho Station:Right on the left from Exit A8 or 1 min walk from Exit A4
Toei Mita Line
Shimbashi Station:5 min walk from Hibiya Exit
JR Line, Tokyo Metro Ginza Line, Toei Asakusa Line and Yurikamome Line
Kasumigaseki Station:5 min walk from Exit C3
Tokyo Metro Marunouchi Line, Hibiya Line and Chiyoda Line
Toranomon Station:5 min walk from Exit 9
Tokyo Metro Ginza Line
Narita International Airport:
60 minutes by Keisei Access Express to Shimbashi station
60 min by Narita Express to Tokyo Station, 3 min by JR Line from Tokyo Station to Shimbashi Station
75 - 110 min by Airport Limousine bus to The Peninsula Tokyo, Imperial Hotel or Daiichi Hotel Tokyo
Haneda Airport (Tokyo International Airport):
5 min walk from Hibiya Exit
30 min by Keikyu Line to Shimbashi Station
30- 75 min by Airport Limousine bus to The Peninsula Tokyo, Imperial Hotel or Daiichi Hotel Tokyo
TOEI BUS:Uchisaiwaicho Eki Bus Stop (1 min walk) HIGASHI98/HASHI63
Nishi-Shimbashi 1 chome Bus Stop (1 min walk) TO01/SHINYA01/SHIBU88
Services & Facilities Businesses Need to Succeed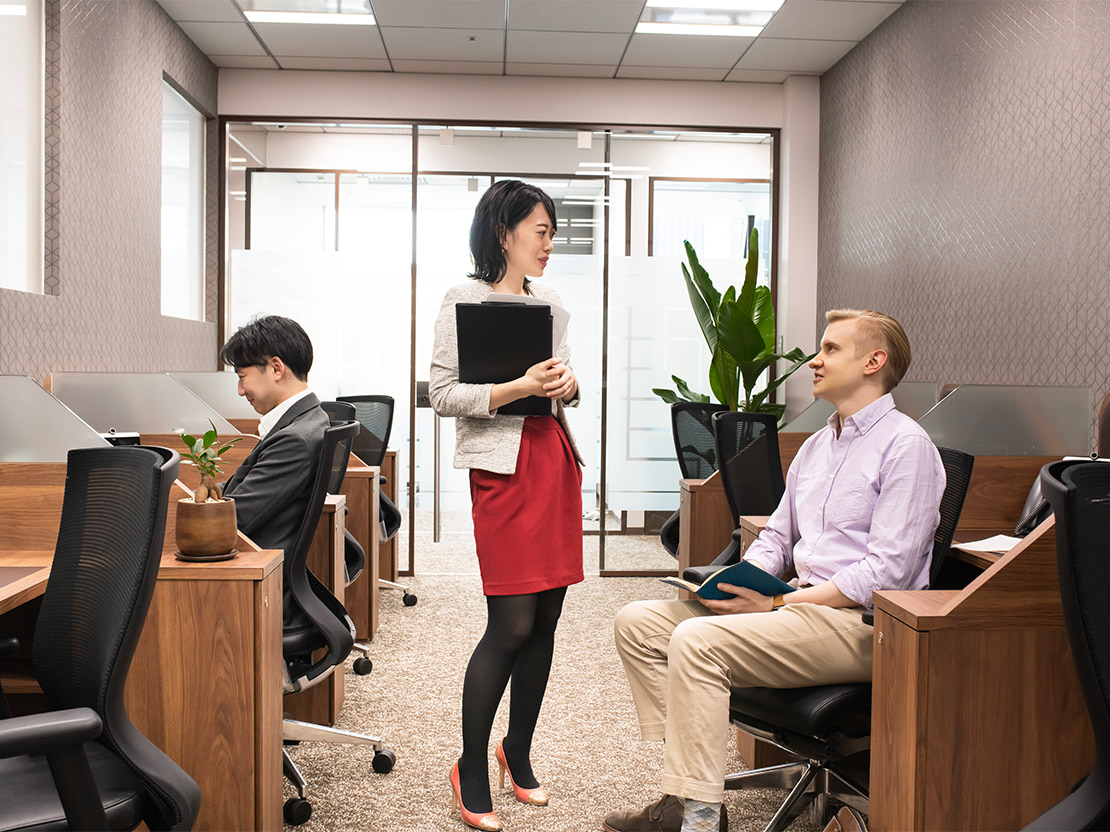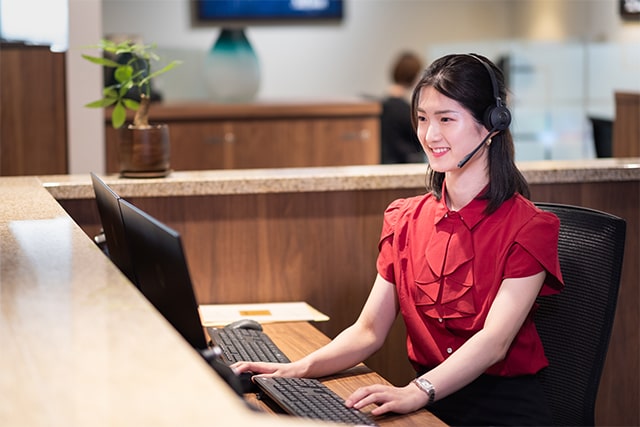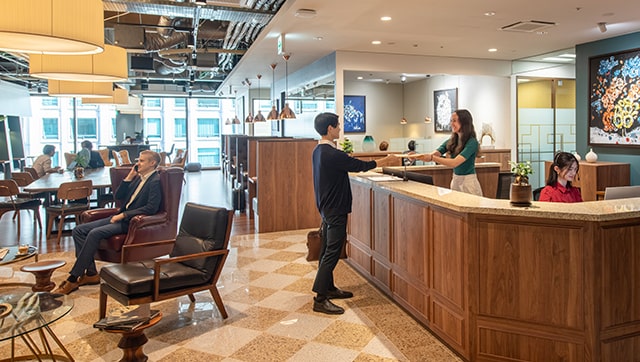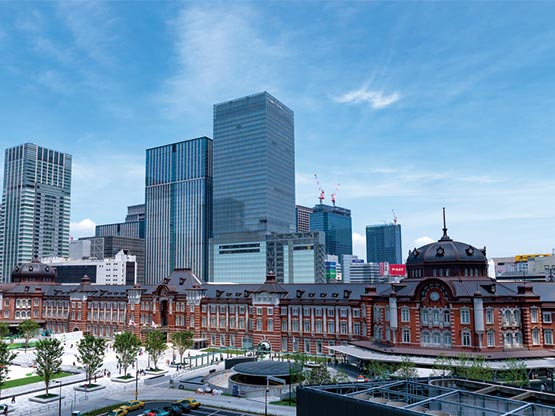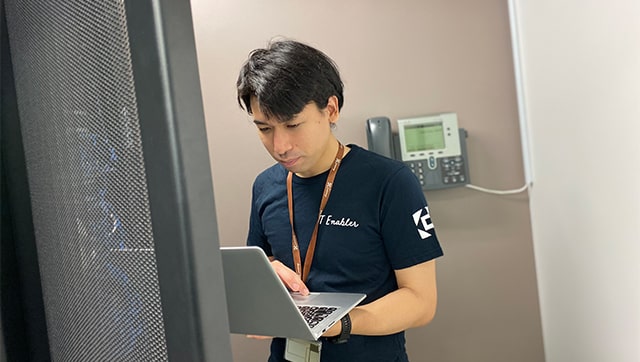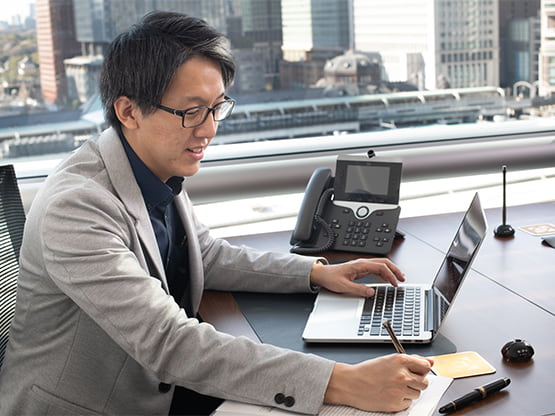 About Hibiya Central Building
Located in the centre of the Hibiya business district, Hibiya Central Building stands out distinctively from other buildings in the area. Surrounded by several branches of Japanese mega banks, public offices and Tokyo's first class hotels such as The Imperial Hotel and The Peninsula Tokyo, the Hibiya Central Building is a highly recognized and desirable location for both established companies and new businesses planning to start up in Japan.
Servcorp is located on the fourteenth floor, providing an excellent environment with various sized serviced offices, a luxurious boardroom with granite table, meeting rooms, spacious reception area and a coworking space with beautiful views. Restaurants in the basement floor provide clients with a variety of dining choices. Hibiya Park, Tokyo's first western style park is just a 5 minute stroll from the building and a great option for a lunch-break walk or even a game of tennis.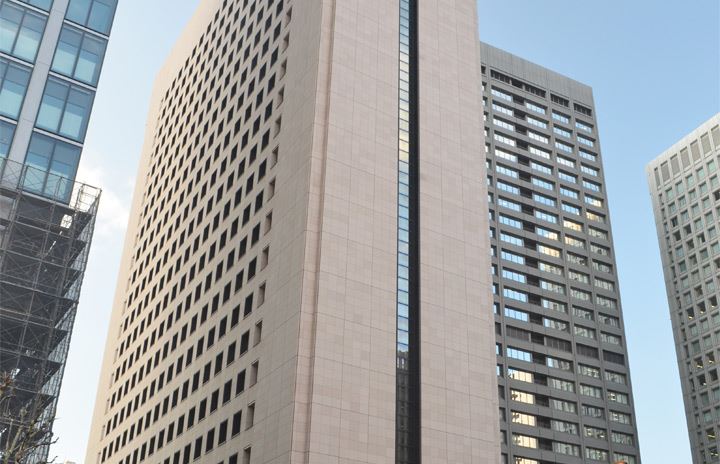 About Hibiya
The Hibiya/Uchisaiwai-Chou/West-Shinbashi area is well-known as the Kasumigaseki government district and large numbers of companies and law firms have been established here. As a result, that has made the Hibiya area become where the government generates business. In a preparation for the coming Tokyo Olympic games in 2020, there has been large-scaled reconstruction making this a lively area that people are talking about. On the other hand, nearby also lies Hibiya Park, an expansive park which acts as an oasis for business people alike.
Within 5 minutes walking distance:

Starbucks
Mitsubishi Tokyo UFJ Bank
Mizuho Bank
Mitsui Sumitomo Bank
Post office
Clinic
Restaurants
Extensive Dining Options
Hibiya Park
Daiichi Hotel
Imperial Hotel
Convenience Store
Book Store
Drug Store
Electronics Store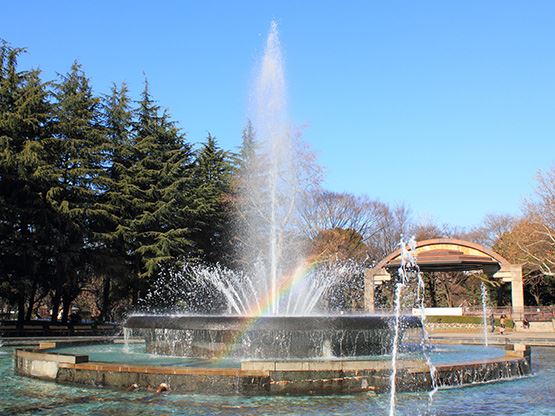 Our clients love:
Location and reputation of the building. Hibiya Central Building is situated at the crossroads of the financial, governmental  and logistics district, yet in the direct vicinity of Ginza.
Spectacular panoramic views over the city.
Floor theme of "Music" offering a relaxing yet elegant environment for business
The spacious coworking space boasting  magnificent views over the city.
Easy access to transportation. Hibiya Central  Building is only a minute's walk to Uchisaiwaicho station on the Toei Mita Line  and a five minute walk to Shimbashi station on the JR Line. Tokyo station, Haneda  Airport and Narita Airport are also conveniently accessible from this location,  making it an excellent choice for business travellers.
Aki Koby
I am very satisfied with Servcorp's sophisticated office environment and top secretarial services!
Joe Justice
I am very impressed with the staff's translation skills, as they are better than some of the professional translators I have contracted with before.
Sivaram Dhara
The location is great, the floor is impressively furnished, the people are friendly and helpful, the music is soothing and relaxing - all in all a place that I like to go to work!
Shinichi Sawato
The receptionist and management are always helpful. It is a great office for a start-up company.
How to Sign up for a Serviced Office
Signing up for a Serviced Office at Servcorp is quick and easy. Just follow 3 easy steps to become a member and start growing your business.
Step 1:

Contact us

Contact us or Arrange to Visit by phone or web form
Choose from one of our 30 locations in Japan to experience Servcorp first hand.

Step 2:

Visit our space

Come to the location of your choice to tour the facilities,
Meet the Team and learn how Servcorp can support your business
Select your private office(s), view your coworking break-out areas
Receive the proposal and/or the draft service agreement.

Step 3:

Sign up

Submit Documentation
Sign the service agreement
Pay the security deposit (one month) and the first month's fee
You are ready to move-in!

Become a member

Come to your new office
Receive your key / key card / access pass
Welcome Orientation with your Floor Manager and Team
Enjoy access to Servcorp's global network of workspaces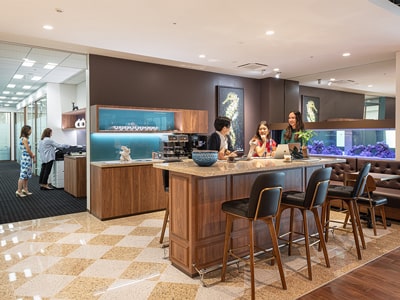 Level 11, TOHO Hibiya Promenade Building
1-5-2 Yurakucho Chiyoda-ku, Tokyo
Access: Hibiya Station exit A5 Direct Access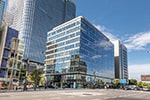 View Location

+81 3 6807 5000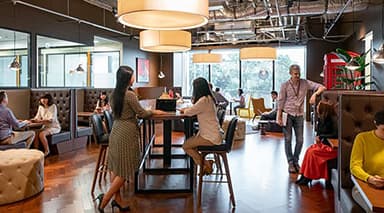 Levels 2 & 3, Marunouchi Nijubashi Building
3-2-2 Marunouchi, Chiyoda-ku, Tokyo
Access: Nijubashi-mae Sta., Hibiya Sta. Exit B5 Direct Access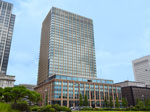 View Location

+81 3 6837 5400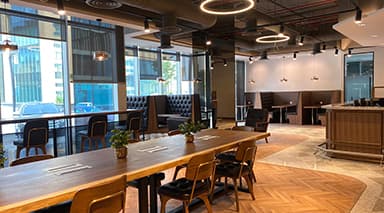 Level 1, Yusen Building
2-3-2 Marunouchi, Chiyoda-ku, Tokyo
Access: Tokyo Sta. Marunouchi Central Gate, 3 min

View Location

+81 3 5533 8600
Serviced Office Frequently Asked Questions
If you are to succeed
Meet, test and try!
Don't buy a lie!
Ask

How many team members they have for you delegate to

Ask

to be connected to the internet - How long does it take?

Ask

if the provider is Tier-1

Ask

to speak to IT support: Are they in-house or a third party? Are they even in the country?

Ask

to be given a phone number so you can try the service before you buy

Ask

for a phone card

Ask

to meet your receptionist, the front line of your business

Ask

if your phone extension can roam at no cost to other locations

Ask

if the wireless internet is secure

Ask

what kind of firewall can be set up for your network

Ask

to see the transparency code of the provider

Ask

if incoming callers can dial '1; for voicemail to mobile

Ask

if you can get 20,000 free calls to any device, any global destination

Ask

if your phone bill is 20% lower than telco rate

Ask

how much you receive in free calls

Ask

if you can use other locations

Ask

if they have a global reach