Free

Coworking Breakout Areas

Free

Office Usage Outside Your Home City

Free

Secure & Superfast WiFi

Free

Coffee & Twinings Tea

Free

Calls to any destination, any device: min. credit per month ¥20,000/pers

Free

Fax to Email

Free

Onefone - your desk phone goes with you on your mobile
TOHO Hibiya Promenade Building
Level 11, TOHO Hibiya Promenade Building,
1-5-2 Yurakucho Chiyoda-ku, Tokyo, 100-0006
Access
Direct connection from Hibiya Station Exit A5
3 min walk from Yurakucho Station Ginza Exit
3 min walk from Ginza Station Exit C1
Building Details
Located on the Penthouse floor with spectacular views
Building with CASBEE Smart Wellness Office Rating Certification
Excellent access with a direct connection to Hibiya Station
Building Features
Luxurious Coworking Space
Printer / Copier / Scanner
Servcorp Exclusives
Bilingual Phone Answering
All 150+ Locations are 5-Star
Secure & Rocket-fast WiFi
Free Calls (Intl. & Mobile)
Dare to dream
Every business starts with someone who dares to dream, but it takes more than just passion to run a business. At Servcorp you have all the tools you need to make your dream a reality.
World-class technology
Unmatched team support
A global presence with a great address
Flexibility Outstanding office space
30 locations in Japan, 150 locations across the globe
Fully-equiped Serviced Offices to Fit Your Needs
Servcorp's Serviced Offices come fully furnished and include access to our facilities and support services, so you can cut costs and get to work the day you move in.
Features:
Fully furnished: high-quality furniture, private, sound rated, and IT equipped
Private Serviced Offices - Built for teams of 1-10 people with support for hybrid / work from home teams
Large Serviced Offices ‐ Built to handle mid to large-sized teams (10-20+ people) and include access to our 5-star facilities and support services.
Access to Breakout Areas - use our luxurious Coworking spaces to work, collaborate or even just take a coffee break
Internet/WiFi: Custom SSID and VLAN for each business. Fast, secure, any configuration + Local IT support.
Leading communications technology: IP phones, free call allowance, voice-to-email, e-fax, sophisticated call-routing
A dedicated team on site to assist your business - Call handling, secretarial services, meeting preparations
Fully stocked pantry, Twinings tea and coffee
Hybrid & Remote Work Solutions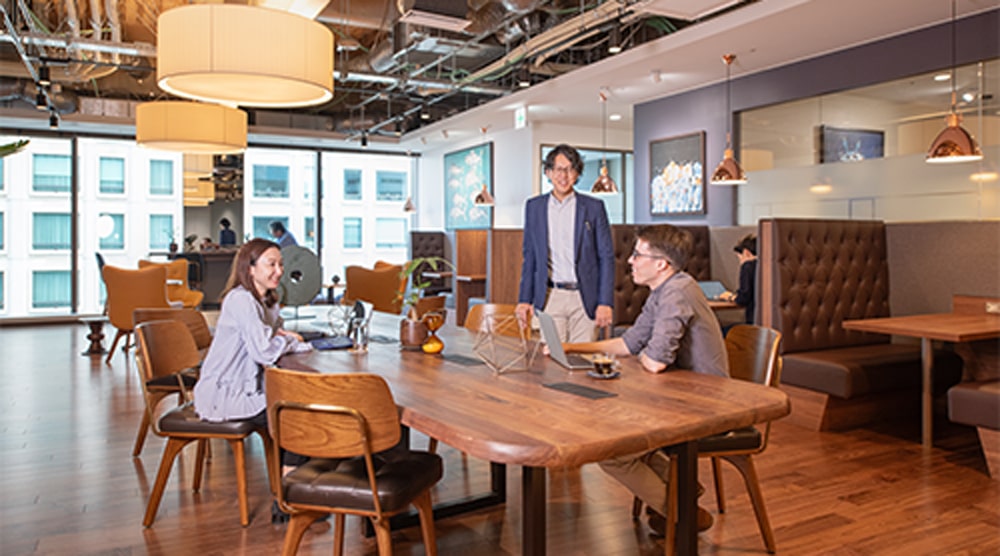 Coworking
Servcorp Coworking gives you the benefit of having full-time office space, but you only pay for the number of desks you use and can access all the tools they need to successfully run their business
Full access to Coworking during business hours or 24/7
Unlimited self-serve coffee, Twinings Tea and fruit water
Free super fast and secure WiFi
Access to 150+ locations worldwide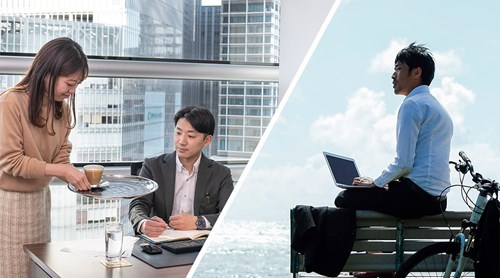 Hybrid Offices
An in-town serviced office at Servcorp with remote worker support. Each office can support up to 10 remote team members. Remote workers get:
60 hours of Coworking / month at any location
1 hour meeting room usage / month per remote worker
3 days of private office usage / month for the company
A local phone number handled by a professional receptionist per remote worker (No need to use private mobile numbers).
How to get to TOHO Hibiya Promenade Building
Hibiya Station
Direct connection from Exit A5, Tokyo Metro Hibiya Line, Chiyoda Line
3 min walk from Exit A3 on the Toei Mita Line
Yurakucho Station
3 min walk from Ginza Exit on the JR Line
3 min walk from Ginza Exit on the Tokyo Metro Yurakucho Line
Ginza Station
3-min walk from Exit C1
Tokyo Metro Marunouchi Line, Ginza Line
Narita International Airport:
63 min via Narita Express & JR
90 min via Limousine Bus
Haneda Airport (Tokyo International Airport):
25 min via JR & Monorail
40 min via Limousine Bus
Hibiya Bus Stop:
TO-03, TOH-98
Services & Facilities Businesses Need to Succeed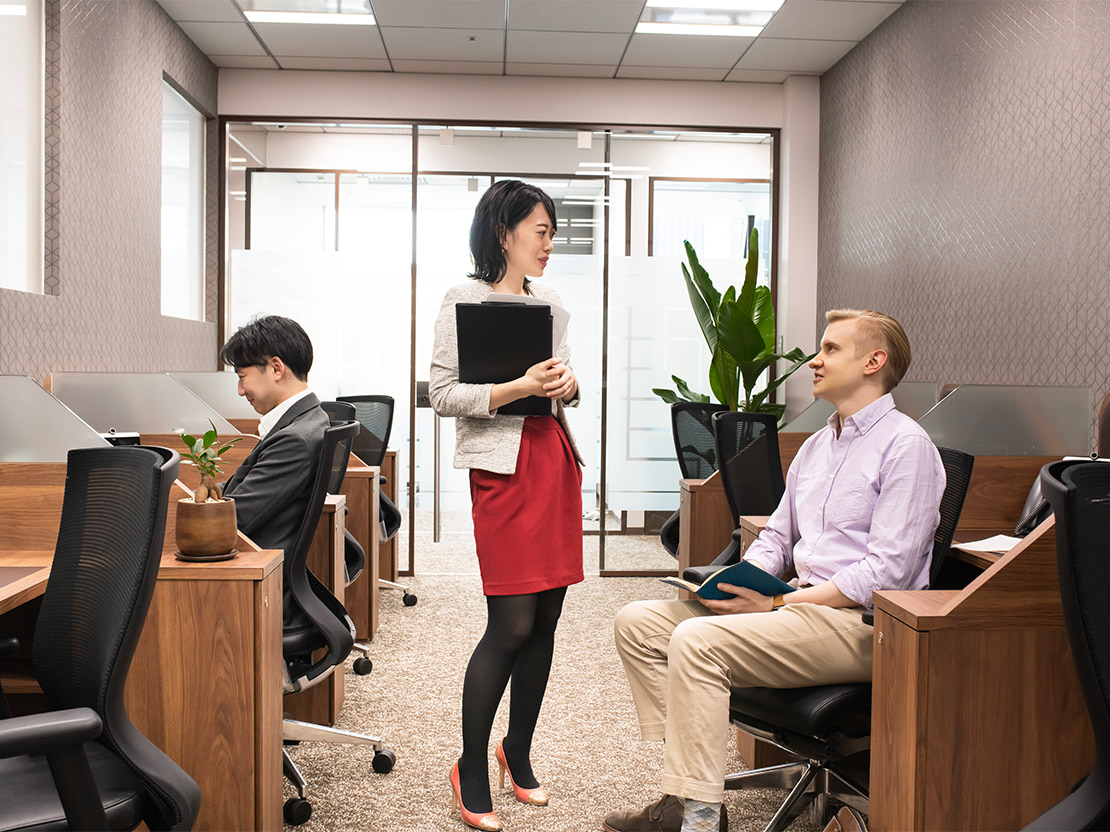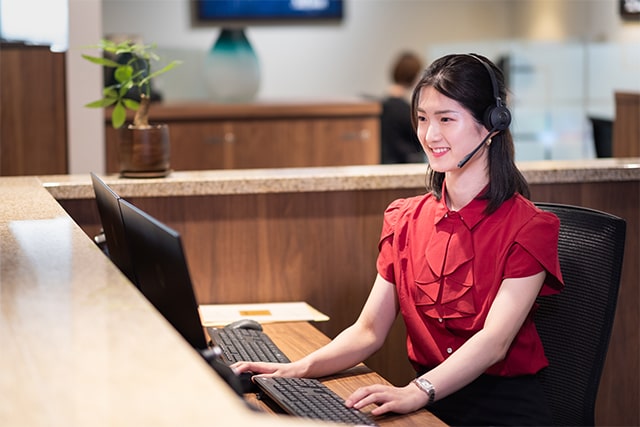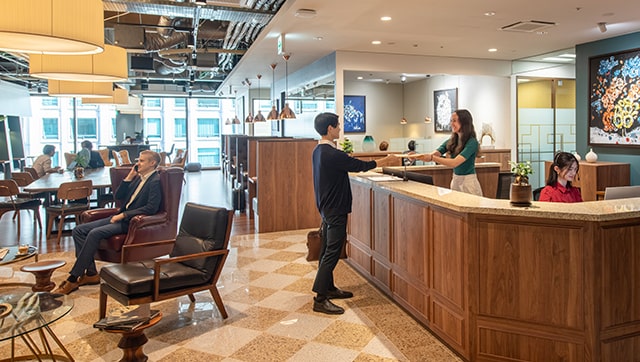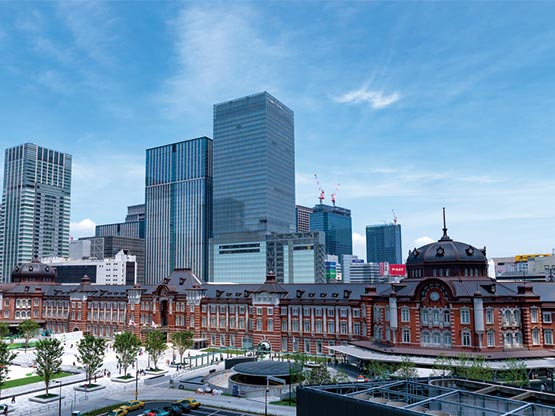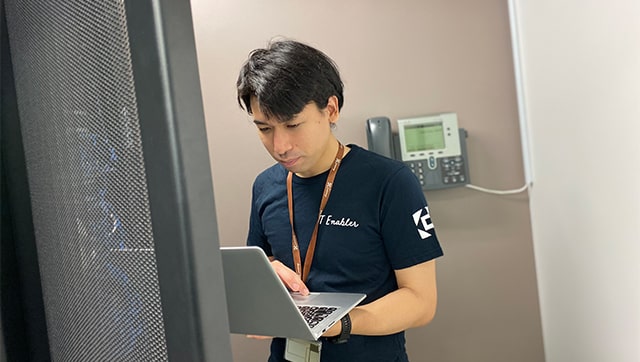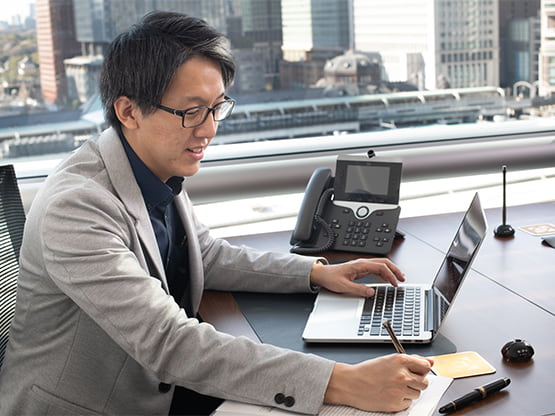 About TOHO Hibiya Promenade Building
The Toho Hibiya Promenade Building overlooks the lush greenery of Hibiya Park and the Outer Gardens of the Imperial Palace - the views from the building are spectacular. It is strategically located at the junction where the Hibiya, Yurakucho, Marunouchi and Ginza districts join. There is a direct connection from the building into the Tokyo Metro Hibiya Station and it is a 3-minute walk from JR Yurakucho Station and it's a short stroll to Ginza, making it an extremely convenient location for business. The building has acquired the CASBEE Smart Wellness Office Evaluation Certification, a building environment evaluation system, featuring specifications and performance that support the maintenance and improvement of the health and comfort of the business people working in the building.
Adjacent to the building is Tokyo Midtown Hibiya, the largest commercial facility in the Hibiya area, where you can enjoy extensive shopping, dining, cinemas and theatres. The prestigious five-star Peninsula Tokyo Hotel is right across the street and the traditional Imperial Hotel is also within walking distance, making the building ideal for business occasions such as business entertainment and functions. Hibiya Park, the first western style park in Japan – is the perfect place to unwind from the business day and view the beautiful gardens and its seasonal flowers.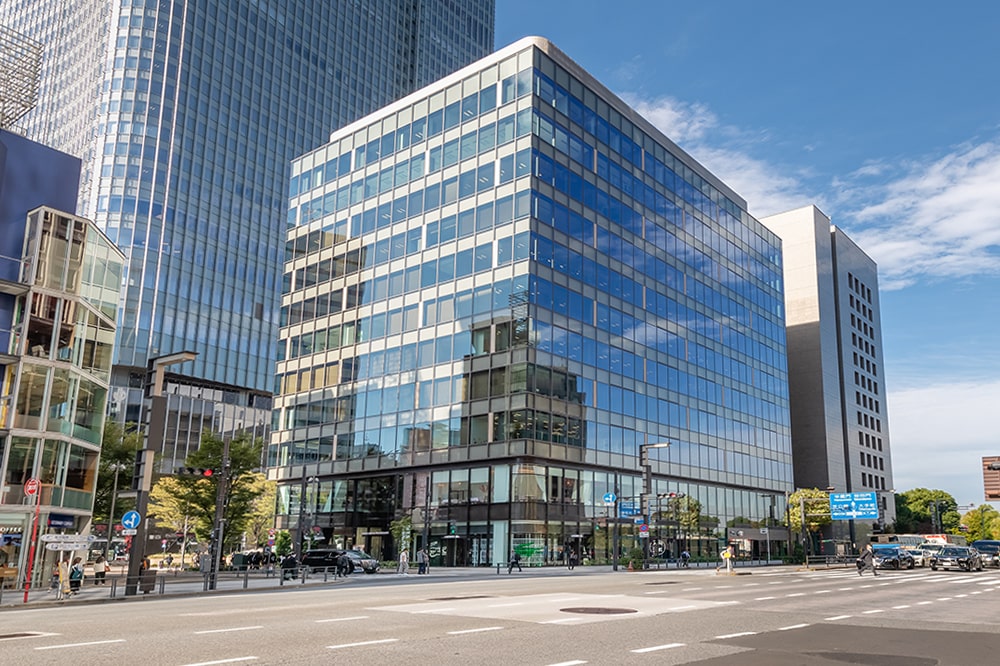 About Yurakucho
The Hibiya-Yurakucho area, the first international business city in the Tokyo area to be designated as a special national strategic zone by the Cabinet Office, is famous not only as a business area, but also as an entertainment center with many popular theaters and movie theaters. The Hibiya subway station and JR Yurakucho station are the most accessible with many train lines. Hibiya Park, also known as Tokyo's Central Park, is a lush green park where visitors can enjoy seasonal flowers and events.
Within 5 minutes walking distance:
Midtown Hibiya
Ginza shopping district
TOHO Cinemas
Peninsula Hotel
Imperial Hotel
Tokyo Takarazuka Theater
Hibiya Chanter
Hibiya Park
Mitsui Sumitomo Bank
Mizuho Bank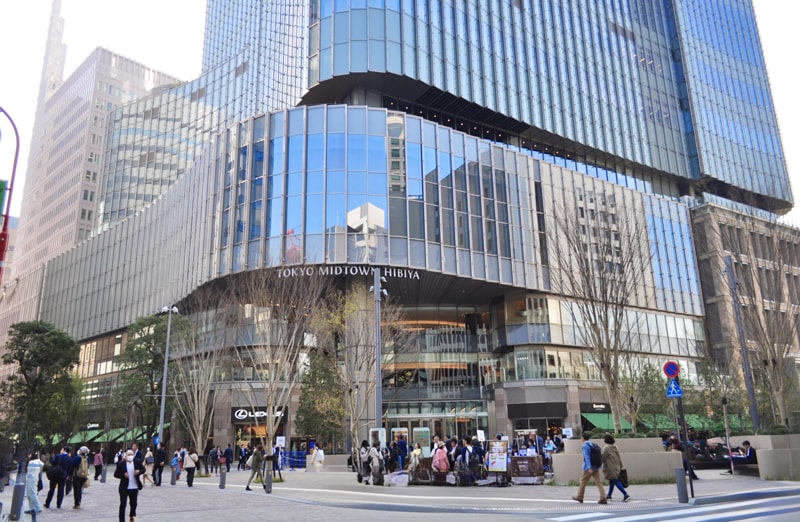 Our clients love:
Our clients love:
Highly functional building - The building has acquired the CASBEE Smart Wellness Office Rating Certification, a rating system for the building environment.
Direct connection to Hibiya Station - The building is directly connected to Exit A5 of Hibiya Station, served by the Hibiya, Chiyoda, and Mita Lines.
Surrounded by nature - The building is located in a superb location, with Hibiya Park, the Outer Gardens of the Imperial Palace, and other expansive green areas in front of the building.
Historic area - Since the Meiji Restoration, the area has developed as a center of Japan's international diplomacy through modernization.
How to Sign up for a Serviced Office
Signing up for a Serviced Office at Servcorp is quick and easy. Just follow 3 easy steps to become a member and start growing your business.
Step 1:

Contact us

Contact us or Arrange to Visit by phone or web form
Choose from one of our 30 locations in Japan to experience Servcorp first hand.

Step 2:

Visit our space

Come to the location of your choice to tour the facilities,
Meet the Team and learn how Servcorp can support your business
Select your private office(s), view your coworking break-out areas
Receive the proposal and/or the draft service agreement.

Step 3:

Sign up

Submit Documentation
Sign the service agreement
Pay the security deposit (one month) and the first month's fee
You are ready to move-in!

Become a member

Come to your new office
Receive your key / key card / access pass
Welcome Orientation with your Floor Manager and Team
Enjoy access to Servcorp's global network of workspaces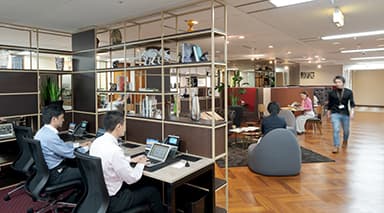 Level 14, Hibiya Central Building
1-2-9 Nishi Shimbashi Minato-ku, Tokyo
Access: Shimbashi Station Hibiya Exit, 5 min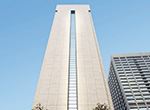 View Location

+81 3 5532 7300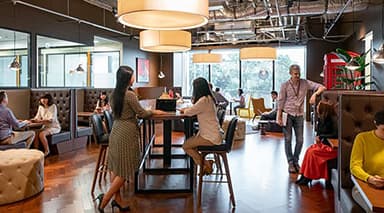 Levels 2 & 3, Marunouchi Nijubashi Building
3-2-2 Marunouchi, Chiyoda-ku, Tokyo
Access: Nijubashi-mae Sta., Hibiya Sta. Exit B5 Direct Access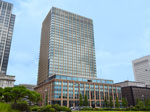 View Location

+81 3 6837 5400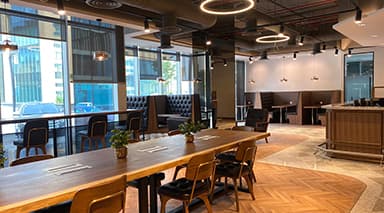 Level 1, Yusen Building
2-3-2 Marunouchi, Chiyoda-ku, Tokyo
Access: Tokyo Sta. Marunouchi Central Gate, 3 min

View Location

+81 3 5533 8600
Serviced Office Frequently Asked Questions
If you are to succeed
Meet, test and try!
Don't buy a lie!
Ask

How many team members they have for you delegate to

Ask

to be connected to the internet - How long does it take?

Ask

if the provider is Tier-1

Ask

to speak to IT support: Are they in-house or a third party? Are they even in the country?

Ask

to be given a phone number so you can try the service before you buy

Ask

for a phone card

Ask

to meet your receptionist, the front line of your business

Ask

if your phone extension can roam at no cost to other locations

Ask

if the wireless internet is secure

Ask

what kind of firewall can be set up for your network

Ask

to see the transparency code of the provider

Ask

if incoming callers can dial '1; for voicemail to mobile

Ask

if you can get 20,000 free calls to any device, any global destination

Ask

if your phone bill is 20% lower than telco rate

Ask

how much you receive in free calls

Ask

if you can use other locations

Ask

if they have a global reach