Reserve Bank Building, Hobart
Level 6, Reserve Bank Building
111 Macquarie Street
Servcorp Virtual Offices - Reserve Bank Building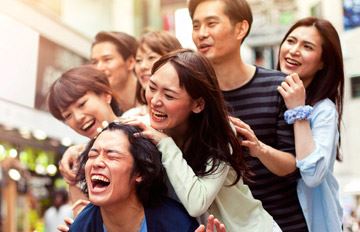 メンバーシップ
5,000円 / 月
60,000人以上のサーブコープ利用者とビジネスや交流、コラボができるビジネスコミュニティに今すぐ参加しよう。世界各地のコワーキングスペース、役員会議室、会議室、デイオフィスも会員価格でご利用いただけます。
About Level 6, Reserve Bank Building
The Reserve Bank Building is a heritage A-grade building nestled in the heart of Hobart's Central Business District.
Designed by the Commonwealth Department of Works and constructed in 1977, this impressive 10 storey building has enduring elegance.
A premier architectural Hobart landmark, The Reserve Bank Building was awarded the 'Enduring Architecture Award' at the 2012 Tasmanian Architecture Awards.
Stand out features include bronze seals, Italian marble flooring and penguin statues in the lobby by artist Stephen Walker.
Tenants enjoy sweeping views of the Hobart skyline and beyond, taking in Franklin Square, Mount Wellington, and the stunning waterfront.
Many of Hobart's landmark attractions are just a stroll away, including Trafalgar Shopping Centre, Franklin Wharf, Parliament Square and Tasmanian Museum and Art Gallery.
In-house amenities include a car park directly offering early bird rates, shower facilities and bike racks along the side of the building.
Building occupants include Disability Tasmania, Shadforth Financial, the Bureau of Meteorology and Department of Foreign Affairs and Trade, and GIO Insurance.
20 minute drive from Hobart Airport.
1 minute walk to Bus Mall outside Reserve Bank Building, the main bus station in Hobart CBD.
You want to succeed: make Servcorp your business home
We know you will love us, so you can commit for as little as one month
Phone number set up instantly, manage how it is answered online or with app
Only the best addresses, fitted out to an immaculate standard. Your clients will be impressed
We never use call centres, and all our team are well trained and presented, available to help your business
Market leading IT services:  99.99% up-time, fastest Wi-Fi in the market, 100 strong IT team, tech support available immediately 24/7
The only premium global provider; you can access our worldwide 150 office network
How we help you grow
For a low monthly fee your business can take advantage of our investment to allow you to:
Have an address in the best building in each city 
Commit to as little as one month: would otherwise be five years or more
Enjoy a 5-star fit out, which costs on average US$1.5 million
Use the best team to support your business, already hired and trained
Take advantage of our US$100 million global IT platform
Our facilities at this location
Servcorp offices are located on level 6 of Reserve Bank Building.
Level 6 features striking hand selected works by local Tasmanian artists including Christine Hiller and Tom Samek. Christine's watercolour portraits have been shown in the Archibald Prize exhibition on five occasions and she has won the Portia Geach Memorial Award for Women Portrait Painters three times. Samek's work – which specialises in the history of Tasmanian Wine – is represented in the Australian National Gallery, South Australian Art Gallery, Queen Victoria Museum and Art Gallery, Auckland City Gallery, Tasmanian Museum and Art Gallery, Australia Council, and Artbank. 
In-house amenities include:
Shower facilities
Bike racks along the side of the building
1 x Boardroom (10 people)
1 x day suite (1-3 people)
5-star coworking space, with 6 workstations
At this location Servcorp offers: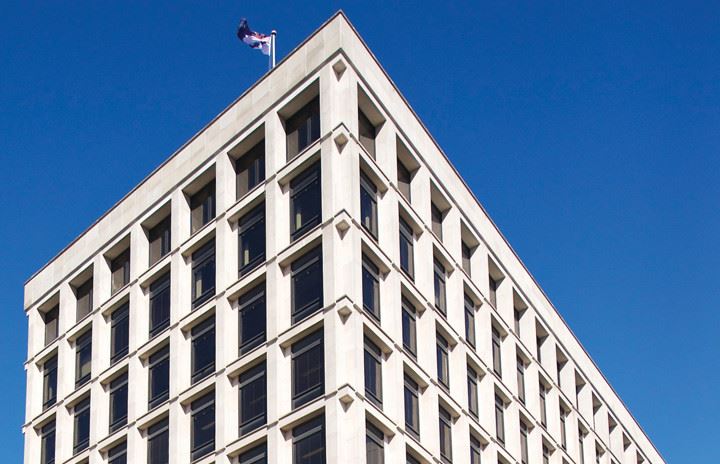 ---
Looking for another office location?