Coworking Space
Ikebukuro Sunshine 60
3-1-1 Higashi Ikebukuro Toshima-ku,
Tokyo,
Japan
Level 45, Sunshine 60
Interact with a community of likeminded imagineeers
To never miss a vital call
Access to a community of over 40,000 imagineeers to collaborate with, buy from, sell and socialize with
Printing capability from every desk & IT Help instantly
Receptionist when needed
High-speed Wi-Fi
Secretaries available
1 month security deposit & Global Network
Choose your workstyle and enjoy the benefits of the 40,000+ connected Servcorp Community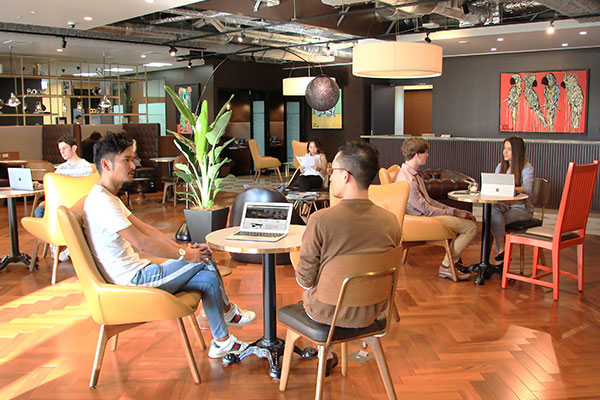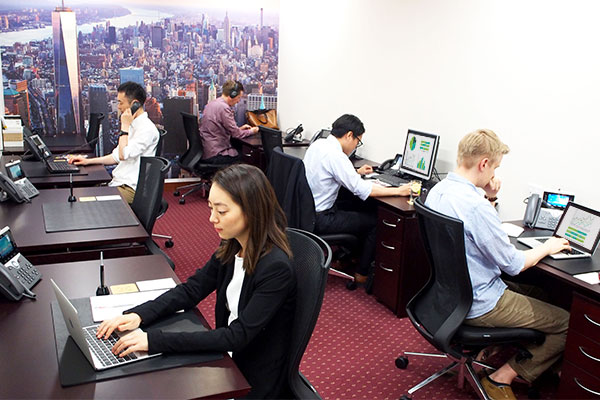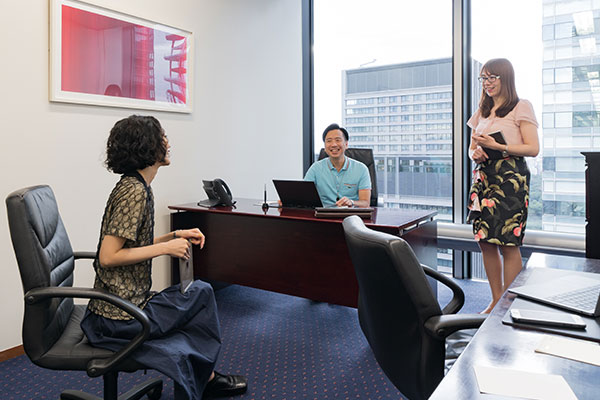 About Ikebukuro Sunshine 60
Sunshine 60 building is a landmark that constitutes the largest business hub of the northern area of Tokyo city. Access the building directly from Higashi Ikebukuro station or even directly from the highway that enters almost straight into the building. Sunshine 60 is located within "Sunshine City", an extensive complex with culture centre, large shopping malls, aquarium, planetarium, theatre, museum, observation deck, hotels and a variety of dining and shopping areas and 50 floors of offices.
The Sunshine 60 building is amongst the most famous and tallest buildings in Japan with 60 floors. To get to the observation deck elevators travel 60 metres per second, one of the fastest elevators in the world, taking passengers directly from the lobby to the top floor. The two-hundred-and-forty-metre tall Sunshine 60 was the tallest building in Japan until 1991 and has earthquake proof technology. As such, Sunshine 60 has a reputable history making the building very famous, even today.
From Narita International Airport:
40 min by Skyliner to Nippori station, 10 min by Yamanote line to to Ikebukuro Station.
90 min by Narita Express to Ikebukuro Station.
90 min by Airport Limousine bus to Sunshine City Prince Hotel.
From Haneda Airport (Tokyo International Airport):
16 min by Keikyu Line to Shinagawa Station, 27 min by JR Line from Shinagawa Station to Ikebukuro Station.
60 min by Airport Limousine bus to Sunshine City Prince Hotel.
3 min walk from directly connected Exit 7 of Higashi-Ikebukuro Station on Tokyo Metro Yurakucho Line.
3 min walk from Exit 2 of Higashi-Ikebukuro 4-chome Station on Toden Arakawa Line.
8 min walk from East Gate of Ikebukuro Station on JR and Tokyo Metro subway lines.
KOKUSAI KOGYO BUS: Sunshine City Bus Stop (3 min walk) :HIKARI02/AKA51/AKA97/ IKE55.
TOEI BUS: Ikebukuro-Eki Higashiguchi Bus Stop (8 min walk) : IKE65/KE86/TO02/OO40/OO55/KUSA64/KUSA63/UE60.
"Ikebukuro station, located in the north of Tokyo, is one of the main commuter hubs in the Yamanote area of Tokyo. It is the third busiest station in Japan, shared by the JR lines, the Seibu Ikebukuro line, the Tobu Tojo line and the Tokyo Metro. Ikebukuro is a well-known entertainment district, as many large department store chains as well as specialty shops have their flagships stores in Ikebukuro. On the commercial side of things, Ikebukuro is home to a wealth of many successful real-estate and recruiting businesses. Sunshine 60 building itself is a landmark that constitutes the largest business hub of northern area of Tokyo city, located within 'Sunshine city', an extensive complex with large shopping malls, an aquarium, a planetarium, a theatre, a museum, an observation deck, a hotel and variety of dining options, making this a great place to entertain your important visitors."
Within 5 minutes walking distance:
Variety of restaurants
Shopping Mall
ATM
Post office
Clinics
Basement Parking Lots
Hair Salon
Aquarium
Planetarium
Theatre
Museum
Amusement Park
Sunshine City Prince Hotel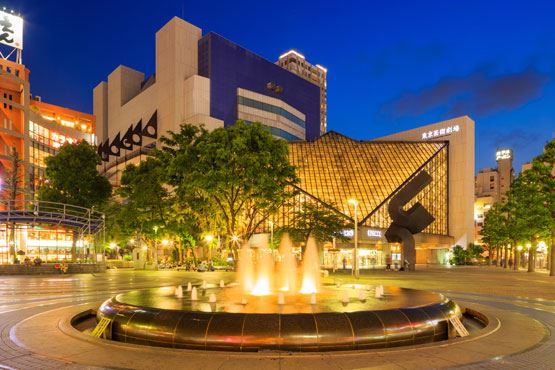 Tokyo Metropolitan Theatre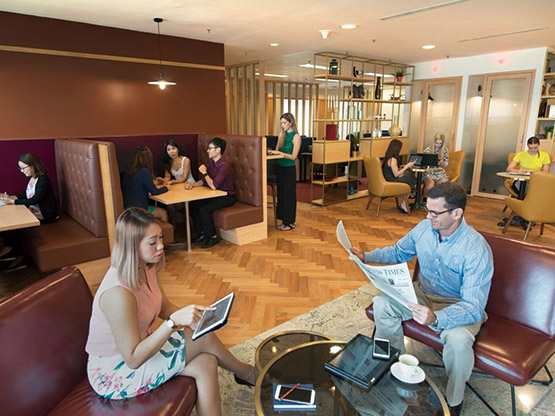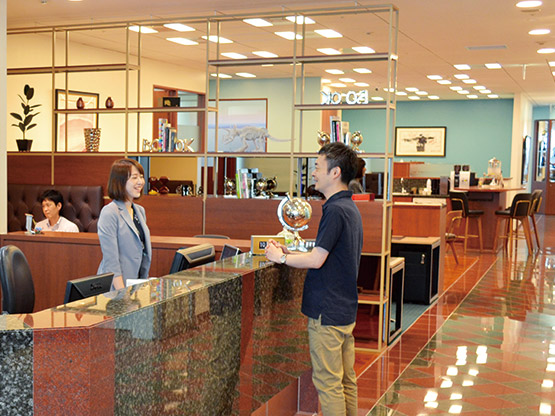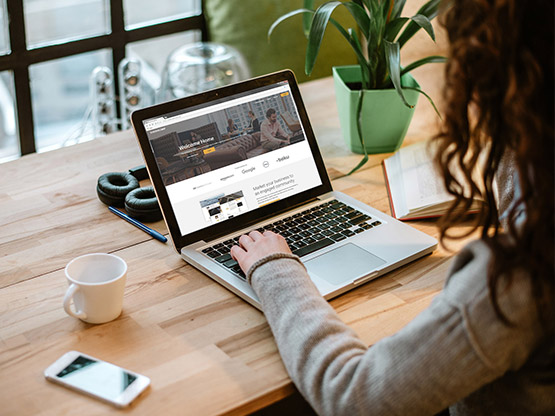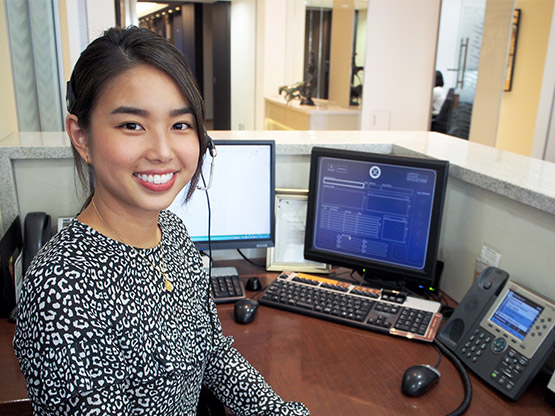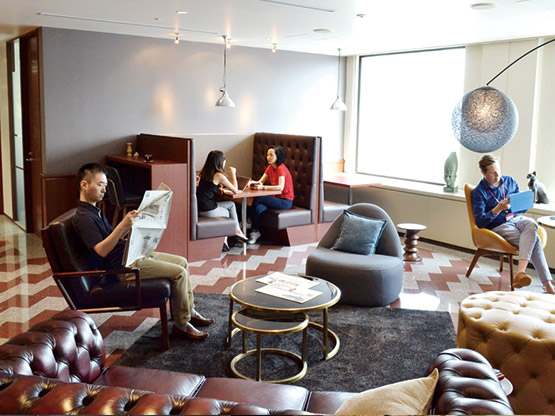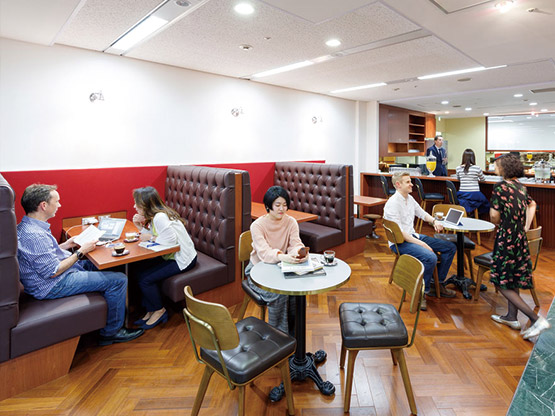 Our clients love:
Views from level 45. On a clear day, you can see as far as one hundred kilometres of amazing panoramic outlook over the city.
Direct connection from the subway station. The building is directly connected to Higashi Ikebukuro station of the Yurakucho Line and an eight-minute walk to Ikebukuro station of the JR, Tobu, Seibu and three subway lines.
Original photographs of nature, by photographer P. Thiel that decorate the corridors
Owl that makes the floor's theme and that can often be found hidden in the floor's decoration. Owl is "fukuro" in Japanese and when speaking it, it sounds like "Ikebukuro". There are various "fukuro" or owl in the Ikebukuro area and surrounding parks.
Extensive shopping and entertainment options within the building. With an aquarium, planetarium, theatre, museum, observation deck, and a variety of dining and shopping areas, it is a great place to entertain your important visitors.
If you are to succeed
Meet, test and try!
Don't buy a lie!
Ensure you protect your business by confirmation.
Ask to be connected to the internet – How long does it take? 
Ask if the provider is Tier-1.
Ask to be allowed to check download speeds.
Ask to speak to IT support: Are they in-house or a third party? Are they even in the country?
Ask to be given a phone number so you can try the service before you buy.
Ask for a phone rate card.
Ask to meet your dedicated receptionist. The receptionist is the front line of your business.
Ask about disaster transfer.
Ask if your phone extension can roam at no cost to other locations.
Ask if the wireless internet is secure.
Ask what kind of firewall can be set up for your network.
Ask to see the transparency code of the provider.
Ask if incoming callers outside office hours can dial '1' through voicemail to go to your mobile.