Coworking Spaces in Ikebukuro
---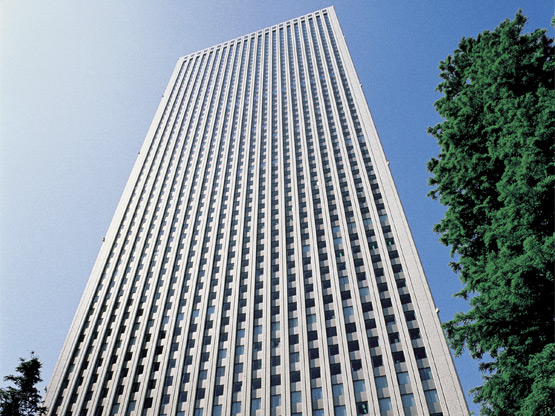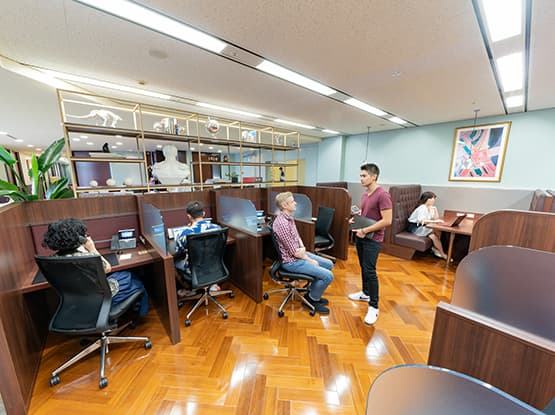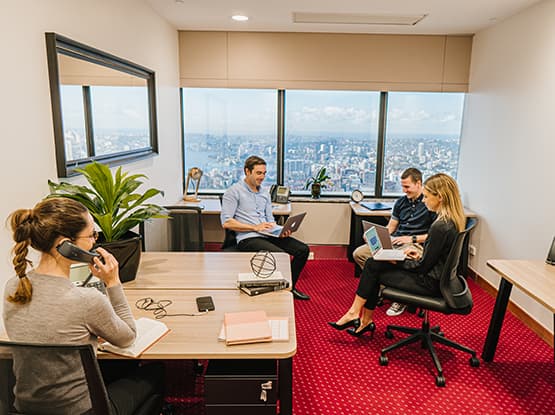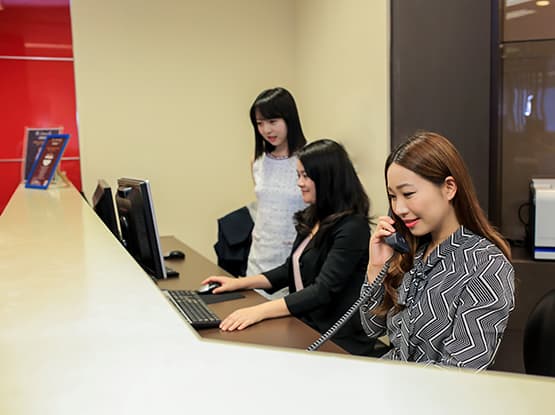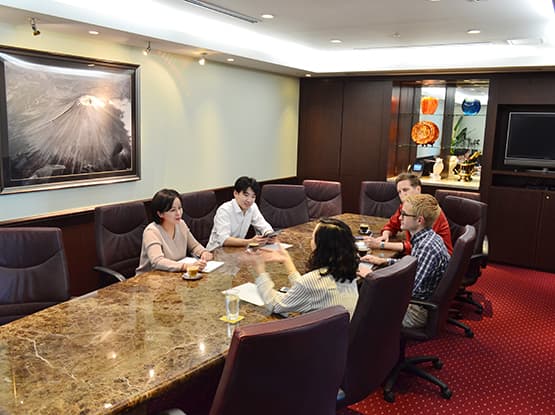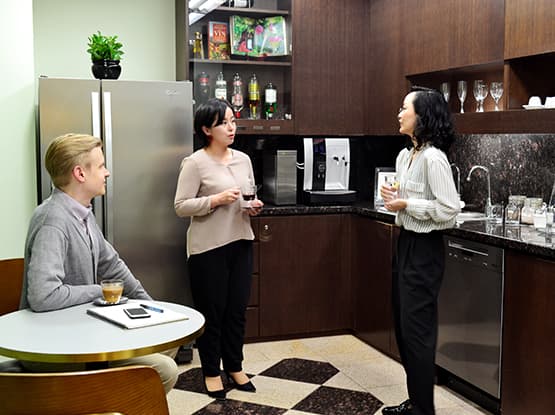 Level 45, Sunshine 60
3-1-1 Higashi Ikebukuro Toshima-ku, Tokyo
Access
3 min walk from directly connected Exit 7 of Higashi-Ikebukuro Station
3 min walk from Exit 2 of Higashi-Ikebukuro Station
8 min walk from East Gate of Ikebukuro Station
About Coworking Space in Ikebukuro
Ikebukuro is one of the 3 major sub-centers of the Yamanote Line along with Shinjuku and Shibuya. Ikebukuro Station, which is called the "north gateway", is a huge terminal station with 8 lines and the world's 3rd largest number of commuters. The impressive accessibility to Saitama and northern Kanto areas makes it a high-demand area for office space, especially for branch offices, sales offices, and bases for companies entering the Tokyo market. Additionally, Ikebukuro is one of Japan's leading business districts, with department stores such as Seibu Department Store, Tobu Department Store, Parco, BIC Camera, numerous other large stores, and a large number of restaurants. There are also many theaters, universities, and historical buildings, making it a thriving city of culture and art.

Servcorp has a location in Ikebukuro's landmark skyscraper Sunshine 60.
About Servcorp's Coworking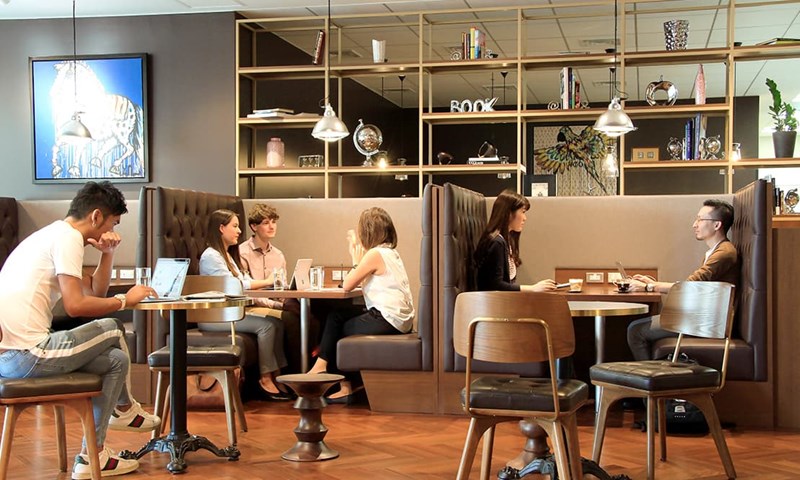 More Than Just A Desk
Servcorp members don't just gain access to our premium workspaces, they gain access to all the tools they need to successfully run their business. That includes super-fast secure Wi-Fi, premium coffee & tea, and access to our community of 50,000+ like-minded imagineers to buy from, sell to, and network with.

Secure Wi-Fi

Super Fast Wi-Fi

Free Coffee & Tea

Phone Booths

Business Registration

Meeting Rooms

Printing

Networking Events

Dedicated Team

Call Handling

Mail Forwarding
In-house IT
Ikebukuro station, located in northern Tokyo, is one of the main commuter hubs on the Yamanote Line. It is the third busiest station in Japan, shared by the JR lines, the Seibu Ikebukuro Line, the Tobu Tojo Line and the Tokyo Metro. Ikebukuro is a well-known entertainment district, as many large department store chains as well as specialty shops have their flagships stores in Ikebukuro. On the commercial side of things, Ikebukuro is home to a wealth of many successful real estate and recruiting businesses. The Sunshine 60 building constitutes the largest business hub in northern Tokyo.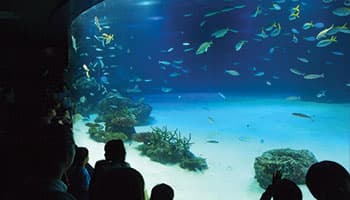 Sunshine Aquarium
The Sunshine Aquarium is Japan's first rooftop aquarium popular for its open-air penguin exhibit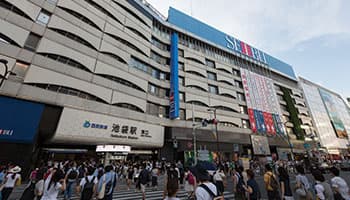 Ikebukuro Station and Seibu Ikebukuro
Ikebukuro Station is one of Japan's busiest stations boasting 8 different lines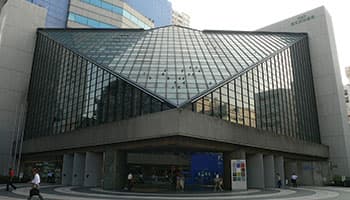 Tokyo Metropolitan Art Space
Tokyo's Metropolitan Art Space features both classic Japanese and Western plays
Other Office Types in Ikebukuro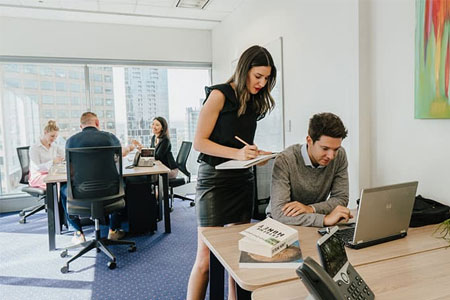 Start working the day you move in with a fully-fitted, sound-rated office, highly-trained receptionists, bi-lingual secretaries, and meeting facilities.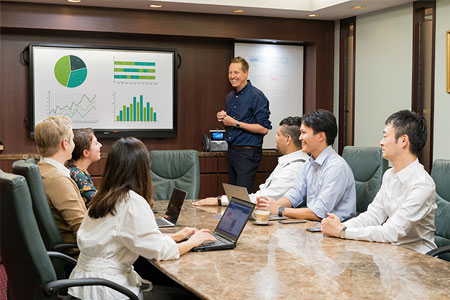 Get a powerful first impression with our prestigious locations and interior styling. Meeting Rooms range in sizes and are equipped with cutting edge AV and video conferencing facilities.